What the IBM-Adobe Collaboration Means for Transformation
What the IBM-Adobe Collaboration Means for Transformation
Adobe Experience Manager running on Red Hat OpenShift and other IBM resources intended to help regulated enterprises meet security demands.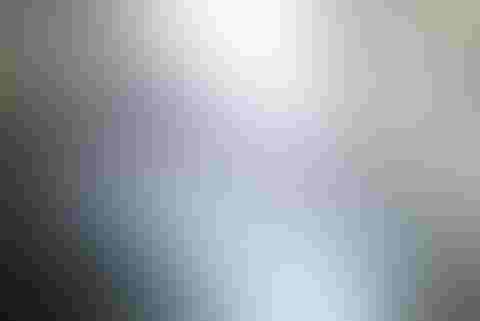 Image: WrightStudio - stock.Adobe.com
This week, IBM and Adobe announced they are pairing some of their resources to make it potentially easier for regulated enterprises to advance their digital transformation plans. The collaboration is slated to bring together Adobe Experience Manager, Red Hat OpenShift, other services, and solutions that can speak to data security needs in digital transformation. Experience Manager is a content management solution for making apps, websites, and forms. OpenShift is an open source container platform for managing multicloud and hybrid cloud deployments.
Security mandates often mean financial enterprises and other regulated companies cannot jump immediately to the cloud. Even with hybrid cloud environments, regulated enterprises try to maintain compliance with certain workloads and data remaining on-prem.
Enterprises might want to improve how their customers interact and access their services by leveraging the cloud, but this can raise security concerns, says Loni Stark, senior director of strategy and product at Adobe. "Regulated industries generally have a lot more personal, sensitive data," she says. That can include bank account information or health insurance records.
Continued interactions between customers and companies can further increase the amount of personal information that is collected. Stark says Adobe's resources can be applied to help such organizations become digital first while addressing security challenges. She also says the collaborations resources could be applied across multiple industries with sensitive workloads that must run securely.
The cloud conversation with regulated enterprises has changed compared with five years ago, she says. Back in those days, banks and other financial services rarely entertained talk of using the cloud or related resources because they felt more comfortable with on-prem systems that housed their data. "That has made it challenging for them to adopt new technology and new applications that may provide better experiences," Stark says. Advances in cloud security in the past two years have evolved those conversations, she says.
Financial institutions are exploring operating in hybrid cloud environments with part of their traditional applications still on-prem, at the core of the bank transactional systems, says Inhi Cho Suh, general manager of global strategic partnerships at IBM. Data stewards within financial institutions, she says, must be mindful about compliance and who has access to data, especially in hybrid cloud implementation. "Certain applications might run on premises and others operate in the cloud," she says. It is important, Suh says, to have a very clear line of sight between data and the different professionals authorized to access it. This includes ensuring that client information can only be seen by individuals cleared to see. "That data visibility becomes really important."
Suh says the collaboration of services with Adobe should help the advancement of hybrid and multicloud while supporting security needs. IBM's cryptographic technology, she says, lets the client maintain their own keys for encryption and their hardware security models in a way that is not solely dependent on the operators. "Historically in most cloud environments, the client did not have the ability to keep their keys masked from the operators of that environment," she says. "This is one of the unique technologies we've developed for the cloud for financial services."
Adobe's solution is expected to appear on the IBM Cloud for Financial Services by year's end, Suh says, with additional rollouts to be announced. Beyond the financial sector, she says the resources from Adobe and IBM could see use in healthcare, life sciences, and public sector organizations. "We're also very interested into expanding into consumer and retail," she says.
For more content on cloud, security, and transformation, follow up with these stories:
How Cloud, Security and Big Data Are Forcing CIOs to Evolve
Too Much Data Privacy Regulation Too Fast?
Never Miss a Beat: Get a snapshot of the issues affecting the IT industry straight to your inbox.
You May Also Like
---