What Will Be the Next New Normal in Cloud Software Security?
What Will Be the Next New Normal in Cloud Software Security?
Accelerated moves to the cloud made sense at the height of the pandemic -- organizations may face different concerns in the future.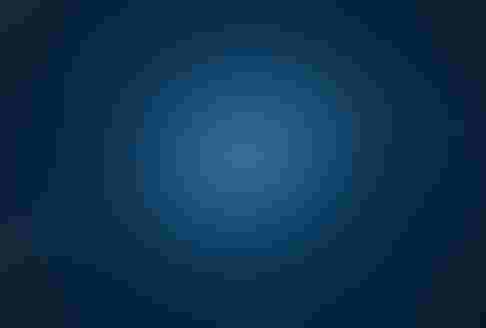 Credit: KanawatTH via Adobe Stock
Organizations that accelerated their adoption of cloud native apps, SaaS, and other cloud-driven resources to cope with the pandemic may have to weigh other security matters as potential "new normal" operations take shape. Though many enterprises continue to make the most of remote operations, hybrid workplaces might be on the horizon for some. Experts from cybersecurity company Snyk and SaaS management platform BetterCloud see new scenarios in security emerging for cloud resources in a post-pandemic world.
The swift move to remote operations and work-from-home situations naturally led to fresh concerns about endpoint and network security, says Guy Podjarny, CEO and co-founder of Snyk. His company recently issued a report on the State of Cloud Native Application Security, exploring how cloud-native adoption affects defenses against threats. As more operations were pushed remote and to the cloud, security had to discern between authorized personnel who needed access from outside the office versus actual threats from bad actors.
Decentralization was already underway at many enterprises before COVID-19, though that trend may have been further catalyzed by the response to the pandemic. "Organizations are becoming more agile and the thinking that you can know everything that's going on hasn't been true for a long while," Podjarny says. "The pandemic has forced us to look in the mirror and see that we don't have line of sight into everything that's going on."
This led to distribution of security controls, he says, to allow for more autonomous usage by independent teams who are governed in an asynchronous manner. "That means investing more in security training and education," Podjarny says.
A need for a security-based version of digital transformation surfaced, he says, with more automated tools that work at scale, offering insight on distributed activities. Podjarny says he expects most security needs that emerged amid the pandemic will remain after businesses can reopen more fully. "The return to the office will be partial," he says, expecting some members of teams to not be onsite. This may be for personal, work-life needs, or organizations want to take advantage of less office space, Podjarny says.
That could lead to some issues, however, with the governance of decentralized activities and related security controls. "People don't feel they have the tools to understand what's going on," he says. The net changes that organizations continue to make in response to the pandemic, and what may come after, have been largely positive, Podjarny says. "It moves us towards security models that scale better and adapted the SaaS, remote working reality."
The rush to cloud-based applications such as SaaS and platform-as-a-service at the onset of the pandemic brought on some recognition of the necessity to offer ways to maintain operations under quarantine guidelines. "Employees were just trying to get the job done," says Jim Brennan, chief product officer with BetterCloud. Spinning up such technologies, he says, enabled staff to meet those goals. That compares with the past where such "shadow IT" actions might have been regarded as a threat to the business. "We heard from a lot of CIOs where it really changed their thinking," Brennan says, which led to efforts to facilitate the availability of such resources to support employees.
Meeting those needs at scale, however, created a new challenge. "How do I successfully onboard a new application for 100 employees? One thousand employees? How do I do that for 50 new applications? One hundred new applications?" Brennan says many CIOs and chief security officers have sought greater visibility into the cloud applications that have been spun up within their organizations and how they are being used. BetterCloud produced a brief recently on the State of SaaS, which looks at SaaS file security exposure.
Automation is being put to work, Brennan says, to improve visibility into those applications. This is part of the emerging landscape that even sees some organizations decide that the concept of shadow IT -- the use of technology without direct approval -- is a misnomer. "A CIO told me they don't believe in 'shadow IT,'" he says. In effect, the CIO regarded all IT, authorized or not, as a means to get work done.
Demand for high usability and flexibility in technology in the new landscape will also present new challenges for chief security officers, Brennan says, as they are called upon to facilitate that. "They're still going to be held accountable for protecting the business," he says. "I would suspect there's going to be a focus on different type of security control." This might include a move toward awareness and remediation to how and what technology employees deploy versus blocking or stopping approaches to security, Brennan says. "We may see more trends move towards that because that's the only way you can accommodate this increased demand for usability."
Related Content:
Pandemic Responses Make Room for More Data Opportunities
Build a Post-Pandemic AI Strategy for Resilience, Recovery
Red Hat CIO Kelly Talks Hybrid Cloud for Post-Pandemic World
CIOs Face Decisions on Remote Work for Post-Pandemic Future
Never Miss a Beat: Get a snapshot of the issues affecting the IT industry straight to your inbox.
You May Also Like
---