Where JPMorgan Chase and Snap See Innovation's Next Steps
Where JPMorgan Chase and Snap See Innovation's Next Steps
AWS re:Invent speakers shared their perspectives on what propels change in their organizations.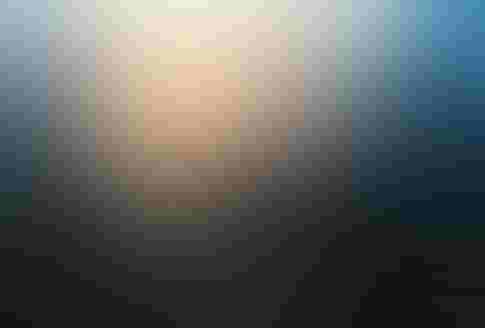 Image: Quardia Inc. - stock.Adobe.com
Woven into the announcements at this month's AWS re:Invent virtual conference, JPMorgan Chase and Snap were among companies offering some insight on how transformation and innovation are part of their IT strategies.
Lori Beer, CIO with JPMorgan Chase, spoke during a keynote about how the investment bank was reinventing on top of AWS to serve clients. Solutions provided by the bank are increasingly technologically driven, she said, and cover a broad spectrum of financial services such as lending, banking, markets, and advisory. "Everything we do, we do at tremendous scale," Beer said. "We have $28 trillion in assets under custody and process $6 trillion of payments daily."
Further fleshing out its scale, JPMorgan Chase has relationships with 50% of US households, she said, through its consumer and community bank and serves 54 million active digital customers. Beer said leveraging technology helps the investment bank differentiate itself on top of its financial expertise and customer reach. She laid out some of JPMorgan Chase's collective 200-year history and evolution with technology from early days of financing Thomas Edison's prominent inventions such as the lightbulb to the introduction of banking ATMs.
That prior track record alone is not enough, she said, to keep up with the fast-moving evolution of the financial world. "We've been reinventing the financial services industry for decades but it's different today," Beer said. "The pace of change has accelerated, innovation more rapid, and cloud platforms are disrupting business models daily."
She said JPMorgan Chase decided to completely rethink its environment to embrace a modernization effort that includes 250,000 employees, some 35,000 developers, the introduction of 6,000 applications, and 450 petabytes of data. Taking on such a massive endeavor included putting a focus on tech talent, Beer said, and taking ownership of the investment banks path in a hybrid-cloud landscape.
JPMorgan Chase also works with leading technology providers to deliver on innovation, she said, such as driving its transformation with AWS and modern engineering practices. Those efforts include refactoring all of JPMorgan Chase's applications to be cloud native and leveraging more advanced AI and analytics while maintaining the integrity of security.
The investment bank is also investing in cloud data warehousing technology, she said, with Amazon Redshift to scale its analytic capabilities in a modern environment.
Camera and social media company Snap has seen its share of fast evolution, said Jerry Hunter, senior vice president of engineering, especially when it comes to his company's first foray into compute. "That was the biggest thing to hit tech," he said. "It disrupted so many parts of the industry."
Hunter said Snap is cloud native and taking advantage of innovations such as the AWS Graviton2 processor and serverless resources in order to remain competitive, especially as he sees more innovations ahead for compute. "Every time a new innovation comes out, we're one of the first to adopt it because it lowers costs and improves performance," he said.
The road ahead will see even more change, yet still feel rather familiar, according to AWS CEO Andy Jassy. "Compute is continuing to be reinvented as we speak," he said. He described compute by three major modes that currently see use that could also point to the future.
Instances, the traditional way of running compute.

Containers, where people build smaller microservices that let them move faster and be more portable

Event-driven, serverless computing, where they do not have to worry at all about servers or clusters.
"These three modes of compute are here to stay," Jassy said. "They're going to be here for a long period of time."
For more content on cloud and transformation, follow up with these stories:
Andy Jassy: Speed is Not Preordained; It's a Choice
Study: Cloud Migration Gaining Momentum
Is Continuous Intelligence Needed for Cloud Transformation?
Cloud Strategies Aren't Just About Digital Transformation Anymore
Never Miss a Beat: Get a snapshot of the issues affecting the IT industry straight to your inbox.
You May Also Like
---