Will Cloud Service Prices Go Up in 2017?
Will Cloud Service Prices Go Up in 2017?
Competition and price cutting might be good for cloud customers, but the glory days of low prices might not make it into 2017.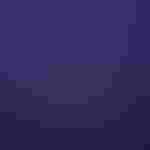 More on Cloud
Live at Interop ITX
For several years, competition in the cloud computing services market has stayed at an all-time high. Providers both large and small offered deeply discounted pricing on SaaS, IaaS, and PaaS in order to build their customer portfolio. But as the market begins to mature, the price wars that were once common are already starting to taper off. In fact, cloud providers may soon take the first steps towards price increases -- as opposed to decreases. Don't believe me? The signs are already there.
Microsoft has already signaled that enterprise cloud customers in the UK will see an overall price increase of 22%. While Microsoft is seemingly blaming the significant price jump on their need for "alignment across the region" as it relates to the UK's decision to leave the European Union, that rational could simply be a convenient excuse to test the waters for future price increases around the globe. Yes, the volatility of the British Pound post-Brexit likely has something to do with that 22% jump in prices, but perhaps there's a healthy profit-taking factor built in as well.
If the Microsoft announcement isn't enough evidence to persuade you that cloud price increases are coming, then consider the case of cloud SaaS giant, Salesforce. Despite the company's $6.67 billion in cloud customer annual revenue -- and an impressive customer growth rate -- that growth isn't translating into profits. So, the only logical way to increase profit for investors is to raise prices on their current customer base.
And if you think that Salesforce is alone in terms of their profit-generation problem, you would be very wrong. There are a number of cloud service providers that are using a model of "get the customer first, then worry about profits later." Yet, even though cloud adoption rates continue to be healthy, investors now expect to see profitability sometime in the very near future. Right now, profit margins are razor thin for even the biggest service providers. That pressure is likely to force providers to begin inching the pricing for their services upward.
As an alternative to raising prices for basic cloud services such as IaaS and PaaS, some cloud providers are looking to add-on services to turn a profit. This could be anything from offering pre-packaged virtual appliances to multi-cloud management platforms and even advanced legacy app migration and support services. These types of services provide tremendous benefit to the customer but cost the service provider very little to spin up and offer. Cloud sales teams are already targeting current customers to sell these types of highly-profitable add-on services.
Also, keep in mind that you shouldn't experience a massive spike in cloud service prices. Because competition is still fierce, relatively speaking, don't expect a huge leap in monthly or annual bill. Service providers will attempt to strike the right balance between being able to raise the prices without forcing existing -- or potentially new customers -- from looking at competing services. So, expect prices to rise gradually as opposed to a sudden jump.
It's hard to believe, but the price wars that were ongoing even 12 months ago, have largely ceased to exist despite the continued growth rate when looking at cloud computing as a whole. But as customers, we should be thankful for deep discounts of the past – while realizing that investor forces are soon going to take over.  After all, providers aren't offering their services out of the kindness of their hearts. Therefore, don't be overly shocked when your cloud bill ends up being a little bit higher in 2017 than it was in the year just ending.
Never Miss a Beat: Get a snapshot of the issues affecting the IT industry straight to your inbox.
You May Also Like
---