Windows Azure Gaining 1,000 Customers Per Day
Windows Azure Gaining 1,000 Customers Per Day
IaaS for Azure and inclusion of cloud use in enterprise agreements has helped Microsoft's cloud services gain momentum, says general manager Mike Neil.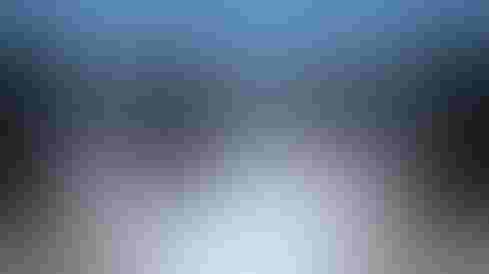 Microsoft has opened two new datacenters for Azure in China. Outsiders are not allowed to own datacenter facilities in China, so Microsoft operates Azure through a partner, 21 Vianet. 21 Vianet operates Azure datacenters in both Beijing and Shanghai. "We license them the same public cloud software that we use everywhere else," Neil noted.
In Europe, Microsoft's datacenters are in Dublin and Amsterdam. In Asia, in addition to China, it has datacenters in Hong Kong, Japan, and Australia. Its long term goal is to make these centers as interoperable as possible with customers' on-premises datacenters. "We expect customers to have both on-premises private cloud and public cloud," said Neil.
On-premises private cloud, in Microsoft's parlance, is Windows Server 2012 Release 2 with System Center 2012 with Azure Pack. The combination sets up applications as workloads similar to the Hyper-V virtual machines running on Azure. Microsoft can also help customers establish bridge networks that have the same security boundaries in Azure as on-premises. "That has really resonated well with customers," Neil said.
Google and Amazon might have started sooner and established the standard, but Neil said Microsoft retains its own advantage of insight into the products the customer is using on-premises, such as Visual Studio and SQL Server, and tying them into the cloud. To match this "is a real challenge for Google and Amazon. They're all (all public cloud) or nothing vendors. They don't have an on-premises option. Most customers don't like that," he said.   
That's not quite true at enterprises that have gotten comfortable making use of substantial amounts of open-source code. VMware now competes with Microsoft Azure by offering Cloud Foundry, both on Amazon and on-premises through its Pivotal subsidiary. Cloud Foundry with four services piled on top of it, including open-source MySQL and RabbitMQ messaging service, is known as the Pivotal One Platform. It's now available either in an Amazon datacenter or for on-premises use.
Nevertheless, Neil said Microsoft will be able to outstrip VMware when it comes to operating large-scale, public-cloud datacenters.
"Our approach contrasts with VMware's. The challenge they have is little experience" in running cloud datacenters. "They've been a little schizophrenic about what they're doing in the public cloud," he claimed. It's "capital intensive" to establish cloud datacenters, and he described VMware's move to do so as more fainthearted than Microsoft's.
VMware has opened vCloud datacenters in Santa Clara, Calif., Sterling, Va., Las Vegas, and Dallas. It's also signed a deal to provide vCloud services out of datacenters run by the Savvis cloud unit of CenturyLink.
InformationWeek 500 companies take a practical view of even trendy tech such as cloud, big data analytics and mobile. Read all about what they're doing in our big new special issue. Also in the InformationWeek 500 issue: A ranking of our top 250 winners; profiles of the top five companies; and 20 great ideas you can steal. (Free registration required.)
Never Miss a Beat: Get a snapshot of the issues affecting the IT industry straight to your inbox.
You May Also Like
---