'Password' No Longer Worst Password
'Password' No Longer Worst Password
The security firm SplashData publishes its list of the 25 worst passwords of 2013.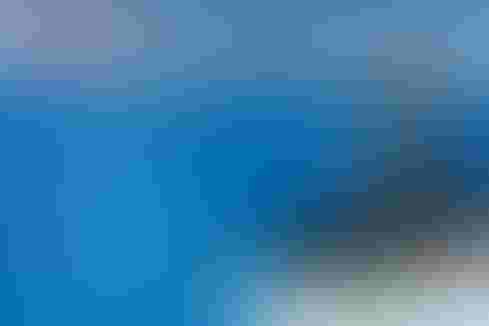 10 Top Password Managers
10 Top Password Managers (Click image for slideshow.)
Thanks to the Adobe security breach last year, which exposed the IDs and encrypted passwords for 38 million Adobe.com users, we now know that the most commonly used password on the Internet is "123456."
As such, SplashData, a computer security firm that makes password management apps, recognized "123456" as the "Worst Password of 2013." The company says its list of the 25 worst passwords is based on the frequency of passwords found online as a result of disclosures -- largely but not exclusively from the Adobe incident. The ease with which these passwords could be cracked using brute-force methods is not taken into account.
A two-time runner-up, "123456" has dethroned "password," a local favorite due to its jaw-dropping obviousness and its always amusing self-referential nature. It slipped only to No. 2 on the list and could regain the top spot if consumer disinterest in security continues this year, as it has for decades. Computer buyers have neglected security more or less since personal computers became popular in the 1980s.
[Want more password tips? Read Sweet Password Security Strategy: Honeywords.]
Coming in at No. 3 (unchanged from last year), we have "12345678." What's unclear is why more people give up after typing eight digits than bother persevering to "123456789" and "1234567890," which occupy the No. 6 and No. 13 spots, respectively. Inexplicably, "1234567" shows up at No. 8.
At No. 4, we find "qwerty," which, like "123456," consists of six characters of comparable obviousness -- someone figured having a password spelled out on the keyboard would make a convenient mnemonic. Why six characters? Perhaps in the vain hope of keeping out hackers who give up after exhausting their default configuration of five fingers. Another dismal password, "111111" (No. 7 on the list), also sports six characters.
The No. 5 password, "abc123," shows computer users mixing up letters and numbers. It's the start of a workable computer security strategy, though that's not enough to keep the password from being awful and obvious.
At No. 9, there's the unexpected but still insecure "iloveyou." Adorable though it might be, it suggests two people sharing a user account, which isn't really an advisable security practice. Alternately, it hints at someone with a misplaced affinity for technology who really should get out more.
At No. 10 is "adobe123," ahead of "photoshop," at No. 15. Neither entry comes close to being secure -- doubly so as passwords on Adobe.com.
This year will mark the 10th anniversary of the Bill Gates prediction "Over time, people are going to rely less and less on passwords." Finally, after a decade, the needle is starting to move. We're beginning to see ways to enhance the weak security offered by passwords. Google and Twitter are using two-factor authentication. Facebook offers something similar with its Login Approvals. And Apple has introduced the Touch ID biometric authentication system with its iPhone 5S.
Even so, expect another such list at the end of 2014. Bad passwords will remain an issue for years to come.
Thomas Claburn is editor-at-large for InformationWeek. He has been writing about business and technology since 1996 for publications such as New Architect, PC Computing, InformationWeek, Salon, Wired, and Ziff Davis Smart Business. He's the author of a science fiction novel, Reflecting Fires, and his mobile game Blocfall Free is available for iOS, Android, and Kindle Fire.
InformationWeek Conference is an exclusive two-day event taking place at Interop where you will join fellow technology leaders and CIOs for a packed schedule with learning, information sharing, professional networking, and celebration. Come learn from each other and honor the nation's leading digital businesses at our InformationWeek Elite 100 Awards Ceremony and Gala. You can find out more information and register here. In Las Vegas, March 31 to April 1, 2014.
Never Miss a Beat: Get a snapshot of the issues affecting the IT industry straight to your inbox.
You May Also Like
---