2017 Year in Review – Exponential Automation
2017 Year in Review – Exponential Automation
Automation in the corporate world isn't on the way, it's here. Now, do it right.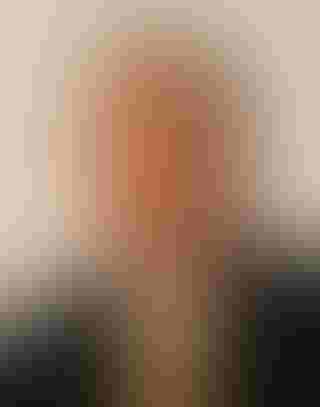 In many ways, 2017 could be viewed as the inflection point for IT and workplace automation. The acceleration of Robotic Process Automation (RPA) implementations and the proliferation of machine learning (ML) algorithms into a myriad of services, combined with the maturation of Internet of Things (IoT) systems, as well as substantial advancements in virtual agents and cognitive systems marks 2017 as a distinct point when the IT industry should have begun to think differently about automation.
Leading up to 2017 many experts identified automation as a trend. Many still do, but it is time to stop. Automation is now a pervasive aspect of what leading-edge organizations are focused on and funding. In fact, in the last year, many enterprises seeking to increase workforce productivity, differentiate customer experience, and achieve substantial cost savings scrapped their offshore labor plans and instead focused on implementing in-house automation systems. With this shift, technology arbitrage has truly replaced labor arbitrage.
A couple cautions
First, for organizations that are still early in their automation journey, the most important thing to do is to refine the existing process before automating it. The last thing you want is to automate substitute processes, workarounds, and more complexity than is required. First simplify, then automate.
Second, engage specialists. In 2017 we saw many firms buy automation tools, train only a few people and then fall short of their automation expectations. Sometimes firms use software vendors for an initial project and then their automation efforts plateau because they don't have a master plan. Call in the experts.
Managing a dozen or so RPA bots is very different than managing a large virtual workforce of thousands of bots or multiple specialized virtual agents. Just as there are human resource managers for today's workforce, trained and specialized Virtual Resource (VR) managers are now required for advanced orchestration and coordination of the automated workforce to maintain productivity.
What we can expect going forward?
In the coming year, we will continue to see automation expand exponentially and become a significant part of many processes.
On the simple end, we will see wider adoption of RPA for clerical and administrative tasks, data extraction, parsing and quality control. In the intermediate range, we will see an expansion of machine learning applied to many services, particularly where diagnostic functions are manual and will increasingly be applied to unstructured data, such as images and signal processing data sets.
We also expect a substantial increase in virtual agent deployments. On the more advanced side, we will see significant progression in automated cybersecurity, where machine learning algorithms correlate multiple variables – far more and far faster than the human mind can process – to identify security threats and automatically apply containment policies to better protect assets.
Overall, the number of firms employing automation, machine learning and predictive tools that understand dynamic customer journeys will expand and become a key source of competitive differentiation. Firms that wait to invest in automation risk significant disruption in cost competitiveness, product/service functionality and customer satisfaction by those that do.
As employees and consumers, we will work alongside these new tools and appreciate the speed, accuracy and value they provide. This generation will benefit from the shift in automating the monotony of boring low-value and mundane tasks.
If there is a single prediction we can safely make, it is that we will find ourselves explaining to new professionals how tedious parts of our jobs were prior to automation tools, just as Baby Boomers today tell Millennials how laborious their professional lives were before the emergence of the Internet.
Doug Reeder is in the Office of the CTO at NTT DATA Services.
Never Miss a Beat: Get a snapshot of the issues affecting the IT industry straight to your inbox.
You May Also Like
---