3 Factors That Should be Driving Your Digital Transformation
3 Factors That Should be Driving Your Digital Transformation
To maximize output of any digitalization project, organizations must treat it as a wider business initiative, rather than a targeted IT transformation.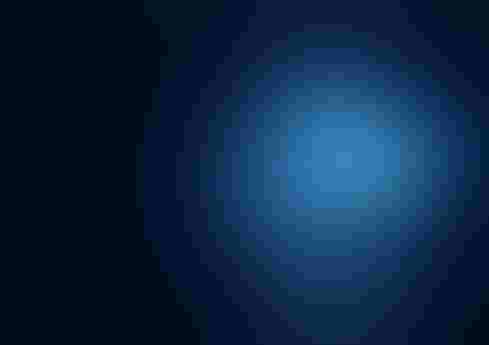 Credit: Shutter2U via Adobe Stock
In my conversations with other companies -- customers, partners, new prospects -- I often get the sense that a lot of executives think about digital transformation in a tail-wagging-the-dog manner. That is, driving toward digital transformation or cloud migration because the idea of achieving it is itself good, and not because doing so will meet a certain goal or unlock some specific new value for the company. In their minds, the end goal of digital transformation is the transformation itself. But that's just not how it works. You'll never realize value that way.
Rather than letting "digital transformation" be the reason you want to transform, here are three factors that should be driving your path toward a digital future.
1. You're doing it for the right reasons.
Digitalization can't be driven by this desire to meet an arbitrary date or because you think you need to be on the hot new platform that you see other enterprises moving onto. You have to make the decision based on a specific business value objective and know that going this route will actually meet that goal for you.
For instance, SAP announced last year that they are ending support for SAP Business Suite 7 by 2027. Meaning that, in the next six years, if customers want to continue reaping the benefits of SAP's ERP support, they'll need to migrate to their S/4HANA platform. This has become a driving reason for many businesses to move to S/4HANA.
But that's a mistake. Because while S/4HANA boasts some significant business value benefits, like its advanced analytics capability, executing an S/4HANA move simply because you're trying to meet this 2027 cutoff is no guarantee you'll actually get any benefit. Gartner estimates that most ERP projects generate a negative ROI. That might sound surprising, but consider this -- how many organizations chase digitalization trends because they only think they're supposed to? A move to S/4HANA can reap some major benefits for your business, but only if that fits your situation. Just checking off all the boxes from a technical point of view doesn't guarantee that ROI. And what you don't want to have happen is to spend all that time and effort migrating to S/4HANA, only to have your CFO look over all the work that was done, all the disruption, and see that the company is still effectively in the same place as before.
This doesn't just apply to ERP transformations. Any digital transformation initiative can't start with the transformation; it has to start with the clearly defined business goal, and working backward from there to determine what transformation, if any, will be needed to meet that goal.
2. Taking advantage of deferred maintenance.
Digitalization projects are a prime opportunity to finally take up some long overdue "deferred maintenance," those pending initiatives you've had sitting on the shelf for months or years -- not because they aren't important, but because they weren't absolute priorities at the time and were consequently put off. Folding in deferred maintenance projects as part of your bigger digital transformation effort is a great way to further maximize the value of that initiative. The more projects you can execute simultaneously, the bigger the benefits.
Anyone can do a technical migration or upgrade, and in vacuum, those smaller-scale endeavors won't necessarily deliver the ROI you'd expect. But if you can combine multiple projects at once -- pairing a cloud migration with, for example, an OS/DB modernization project and the retirement of a legacy platform, all the same time -- the greater value you create, and the higher the ROI. Coalescing multiple projects into one also has other compounding benefits, from reduced testing and disruption to less downtime. All of that feeds into the project's bottom line, making it more attractive to the business and valuable in the long run.
3. An eye toward business transformation.
By business transformation, I'm referring especially to mergers, acquisitions, and divestitures. This has been particularly true over the past year, as COVID-19 has cast a spotlight on the segments of a business that may be underperforming or undercapitalized. That has incentivized a spike in divestitures, as businesses cut loose underperforming units and pool their capital to protect the ones that are running well. On the flip side of that are those businesses that have emerged from the past year very well capitalized, and are leveraging that to buy out competitors, build out their portfolios and deepen their supply chains.
Business transformations inform digital transformations, not vice versa. As you leverage opportunities for M&As or divestitures this year, piggybacking those initiatives onto digital transformations -- historical data migrations, new ERP platforms or cloud environments, reducing technical debt -- enhance the value of both.
At the end of the day, the crux of all these factors is that digitalization should not be treated as an IT transformation first, but a business initiative. Digitalization is not about continuing the status quo and doing what you were already doing; it's about new ways for accomplishing new objectives and meeting new goals that you couldn't previously. Identify what you want and where you want to be, work backwards from there, and digitalization -- and the ROI that comes with it -- will fall into place.

Steele G. Arbeeny is CTO of SNP Group and the architect of numerous mission-critical systems across numerous industries including technology, financial services, oil and gas, healthcare, pharmaceutical, and manufacturing. As one of the industry's thought-leaders around SAP infrastructures and migrations, he's a patent holder and a member of the IEEE and ACM. Arbeeny has a PhD in computer engineering from Rutgers University.
Never Miss a Beat: Get a snapshot of the issues affecting the IT industry straight to your inbox.
You May Also Like
---