3 Ways Millennials are Shaping Today's Workplace Tech
3 Ways Millennials are Shaping Today's Workplace Tech
Use of technology is a defining characteristic of millennials, so if you don't provide simple and instant application access in the workplace they will find their own alternatives.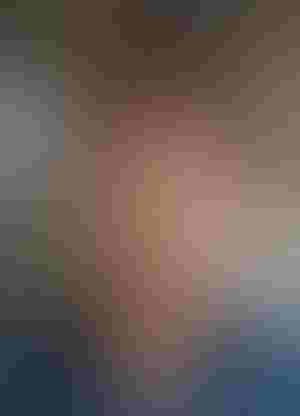 There's no doubt that millennials influence the way we live, work and play. According to Pew Research, the millennial population has exploded over the past few years, surpassing Baby Boomers in the US with 75.4 million millennials compared to 74.9 million boomers. Millennials are not only younger than their workplace colleagues, they're different in the way that they work.
In fact, the Internet and mobile devices might as well make up a millennial's DNA. A recent Nielsen survey found that technology use is the most defining characteristic of millennials, followed by music and pop-culture consumption. Compare this to Baby Boomers' top characteristic, work ethic.
As millennials become pervasive in the workforce, organizations are realizing that they need to meet this generation's technology needs in order to attract and retain talent. Because of this, companies across all industries are adapting in how they provide tools, services and methods of collaboration to their employees through technology.
Here are three ways in which millennials are transforming workplace technology:
Mobile is this generation's lifeblood
The introduction of the iPhone in 2007 catalyzed the smartphone and mobile computing market in ways few industry experts or brands could have anticipated. According to Verto Analytics' data, American adults spend more than 74 hours per month on their smartphones. In the case of millennials, this age group checks their smartphones an average of 69 times per day, the most often of any other age group in the US.
In their personal lives, millennials rely on mobile devices and mobile apps to make their lives easier. They now expect a similar consumer-style experience when they're working – whether they're at home, on the road or in the office, during the day or at nights or weekends. Millennials want to leverage technology that is easy to understand and accessible anytime and anywhere, so traditional desktop-only applications and complex mobile applications won't cut it.
Because of these new expectations for a consumer-like experience at work, the enterprise is turning to mobility to satisfy their employees. For instance, organizations are rolling out mobile device management solutions like VMware's AirWatch to allow employees to use their own devices to access corporate data, while ensuring security through the platform. Other organizations are using micro apps to simplify and accelerate common processes and approvals, like logging vacation time or invoicing customers.
'Shoot them a text' to get things done
Remember when texting became a popular form of communication in the early 2000s? Well, you can blame millennials for that. But chat is no longer just about communication, it's about bringing the user important information. As such, this type of behavior has spurred the creation of chat apps like Facebook Messenger, Skype for Business and Slack, and even chatbots.
Millennials who grew up texting prefer to communicate in the context of a chat conversation, so it only makes sense that organizations would want to fit this group's mental mode of getting things done. Today, some companies are looking into how they can take chat to the next level by leveraging chatbot technology to enable important business processes through popular chat platforms. Chatbots designed for the work environment, or "workbots", can enhance workplace productivity.
Workbots can exist in popular chat platforms, like Microsoft Teams and Slack, and on any mobile device. They can also access all the corporate information needed to get a particular job done and can perform complex tasks across multiple legacy systems. For instance, employees can use workbots to create a schedule, delegate assignments, share important information around specific tasks, connect with other employees, submit time-off requests or expense reports, and more.
Because millennials are much more familiar with a chat format than traditional enterprise applications, workbots can actually help bring workers a faster response time and better data accuracy, which in turn leads to better decision-making. It's time to face the facts. They are going to use those kinds of platforms, and they'll either do it "outside of the system" if you don't provide it, or "inside the system" if you do. It's easy for a millennial to shoot his boss a text that says "Can I take next Friday off?" and get a "yes" back.  But if it's not connected to your systems, there may never be a reliable digital record of this request. You're just hoping that they'll also fill out the proper paperwork now that their request has already been approved. Good luck with that!
Instant collaboration is key
The concept of collaboration has been around for as long as we can remember, but millennials take this to a new level when it comes to technology. The millennial mindset is focused on making things easier and faster, as well as more personal and intuitive. In fact, a recent study by PwC reports that 41% of millennials prefer to communicate electronically at work than face-to-face or even over the telephone.
We're seeing a shift from old school and legacy communications such as email and corporate intranets to newer, mobile-friendly tools or communication methods that are more transparent and instant.
For instance, Slack has emerged as a leader in this new form of communication through instant messaging (much like AOL Messenger back in the day), but it has additional useful functions for the business world. Users can communicate across devices (mobile, desktop, etc.) and collaborate effectively among teams to accomplish business goals and initiatives.
Today, over one third of the U.S. labor force is made up of millennials and the number is still growing. The millennial workforce surpassed Generation X in 2015.Millennials' strong embrace of technology as an enhancement to daily life is shaping the workplace technology of tomorrow. This tech-savvy generation is inspiring organizations of all sizes to change their processes and infrastructure – for the better.
Oren Ariel is CTO and cofounder of Capriza. He formerly served as VP of Innovation & Design at HP Software, General Manager of HP Labs Israel. Before founding Capriza, he had a decade-long career as CTO at Mercury. He is the co-author of several Internet and software application related patents. Capriza is based in Palo Alto, and works with companies such as Volvo, L'Oreal, and DirecTV.
Never Miss a Beat: Get a snapshot of the issues affecting the IT industry straight to your inbox.
You May Also Like
---