3 Ways to Empower Female Software Engineers on Your Team
3 Ways to Empower Female Software Engineers on Your Team
In recent years, organizations have been making small strides in establishing greater diversity within their engineering teams -- but it's not enough.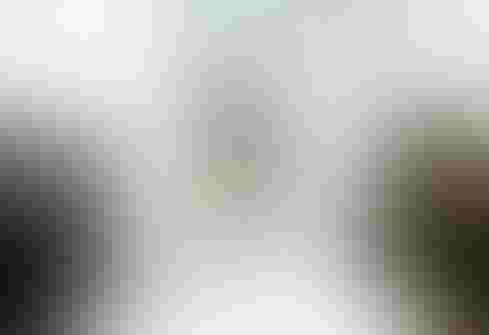 Image: fizkes - stock.adobe.com
While the tech world has made significant strides in creating a more diverse and inclusive atmosphere, the industry's top positions are still largely dominated by male figures -- especially when it comes to technical roles. Today, women make up about 40% of the global workforce but only account for 16% of all senior-level leaders in the tech sector. When we look at the number of women who hold software engineering positions, that number decreases to a staggering 14%.
To put the size of this gap between female engineers and their male counterparts into perspective, let's consider the growth of women in the software engineering role over the last few decades. In 1990, women made up 12% of all software engineers, which means our presence in the field has grown a mere 2% in the last 30 years. 
The comp sci path was not an obvious one for me. I thought of a few different career paths before I took my first computer science class and it opened my eyes to the possibility of a career in STEM. Math has always been one of my strong suits, but I had never thought of myself in a technical role. One of the reasons for this was that I perceived it as a male-powered environment.
Regardless of the status quo, I knew it was my passion. Now, after many years in the industry, I have first-hand experience into how accurate my initial perception was. Being a woman in a predominantly male field has presented its own set of challenges over the years. Having support in navigating those challenges made a big difference and, as the director of engineering at my company, I want to help more women enter and thrive as software engineers. I'm urging other tech leaders to do the same. Here's some advice:
1. Create an inclusive team
When I started at this company in 2019, there weren't many female engineers on the team. Since then, we've more than quadrupled that number. Organizations across all industries are making diversity and inclusion a priority, and for good reason: diversity has been proven to increase innovation, productivity and revenue growth.
Software is made for all types of people, which to me means the team behind it should be, too. However, it's one thing to want diversity and quite another to achieve it. Building an inclusive team is a strategic process. To close the gaps within my own team, I work closely with our HR manager to ensure we're diversifying the engineers we select to fill new roles. One initiative we started is a program to bring in inexperienced developers and help them grow into more challenging dev roles, thus casting a wider net.
Though diversifying the team may not be a simple task, one simple way to make sure it is successful is fostering psychological safety: making sure everyone has a voice and that the workplace is a safe place to take risks. These small changes can make a big impact on how welcome new team members feel and can greatly help with achieving your diversity goals. 
2. Provide a support system
When faced with a job opportunity, women usually consider aspects like pay, benefits and job satisfaction. These are all incredibly important elements in evaluating "job fit" but I would argue there is another less obvious, but just as crucial, component: support. 
Support establishes trust and shows a commitment to the well-being of your people. When leaders support their employees, it can significantly affect job satisfaction and performance. It can also be a key factor in empowering female engineers to succeed. Setting up one-on-one meetings or providing resources for their growth and development are great ways to demonstrate support. 
We started a group specifically for our female engineers. We meet each month to talk about our challenges, share our experience and connect with each other in an open and safe space. The group's purpose is to remind our female engineers, who sometimes are the only female on their team, that they are not alone and that they can grow by sharing experiences.
3. Enable women to inspire others
Last, but not least, to empower your female engineers, you must provide them with the opportunity to inspire others. In part, being an advocate for women in tech means providing them with a platform to share their stories and offer advice to other women who are just starting.
The first thing to do is make sure the women in your organization have a seat at the table; they should have a say in the decision-making process. Diversifying leadership positions is a great way to signal to women in the organization that this is a place where they can grow. You can also provide them with a platform to mentor other women or speak at industry events.
Empowering your female engineers starts by making a conscious effort to do so. While there is still work to be done in closing the gap between men and women in tech, leaders can take small steps to support their female engineers so they can help other women in the industry succeed.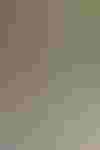 Tal Barak-Manela is the Director of Engineering at Capacity. With nearly 15 years of experience in the industry, she has vast experience in taking products and platforms from infancy to maturity and helping dev teams grow and evolve.
Never Miss a Beat: Get a snapshot of the issues affecting the IT industry straight to your inbox.
You May Also Like
---