4 Healthcare IT Lessons From Dreamforce 2014
4 Healthcare IT Lessons From Dreamforce 2014
Healthcare providers, medical device manufacturers, and data analytics firms explore innovative ways to engage patients.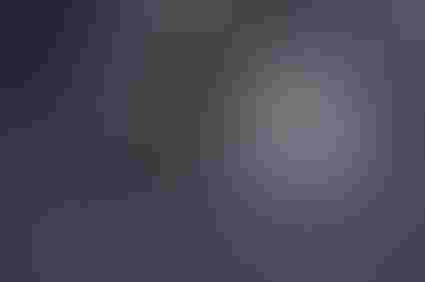 (Source: <a href="https://www.flickr.com/photos/67272961@N03/6123892769/" target="_blank">jfcherry</a>)
technology and doing philanthropic works in their communities to share their stories. It is run through the Medtronic Foundation, a nonprofit formed in 1978 to expand access to healthcare for people with chronic diseases in underserved communities. The Bakken Invitation program selects 10 people annually who are awarded $20,000 each for their philanthropic organizations.
"In the first year it was a very manual application process managed by spreadsheets," said Ohno. "We got [more than] 100 applications and over 300 nominations. We had to sort through all that stuff manually. And we got a chance to tell 10 really strong stories."
For its second year, the company's leadership wanted to take the program global, according to Ohno, who knew the manual spreadsheet system wouldn't scale. The organization worked with Salesforce consultant Magnet 360 to build a system that enables people to share their stories.
"When someone shares a story we give $10 to Project Hope," said Ohno. The system tracks every story told and updates a counter on the site's homepage. "We use Salesforce forms for people to submit their story, it goes into queue where we review it, approve it, and publish it onto our site with one click."
The published stories get posted on a worldwide map. "Instead of telling 10 stories, we could tell hundreds of stories and leverage that content on our social networks. Medtronic has over 200 social media accounts. It's a great vehicle for content generation, and -- for sure, in the social media world -- content is everything."
The application itself is three pages, and each application is submitted to a review committee via Salesforce, where applicants are scored and winners are selected. The 2014 winners will be announced in November.
What's your favorite?
Each of these examples represents steps taken to improve patient experiences and, ultimately, patient outcomes. While most of these examples are provided by organizations that Accenture's Kalis would consider incumbents, they indicate that there's a growing awareness of the need to create an integrated patient-care experience that combines a plethora of disparate players. Meanwhile, new players are cropping up, such as Google Telemedicine, that aim to connect patients and physicians in entirely new ways.
So, what do you want to see from your healthcare experience? What do you think the digital disruption of healthcare will mean to you as a patient? What about in your role as an IT leader? Share your thoughts in the comments section below.
The owners of electronic health records aren't necessarily the patients. How much control should they have? Get the new Who Owns Patient Data? issue of InformationWeek Healthcare today.
Never Miss a Beat: Get a snapshot of the issues affecting the IT industry straight to your inbox.
You May Also Like
---