4 Ways AI Can Help SMBs
4 Ways AI Can Help SMBs
Emerging AI technologies and new service offerings mean that small and mid-sized businesses can join big companies in taking advantage of AI.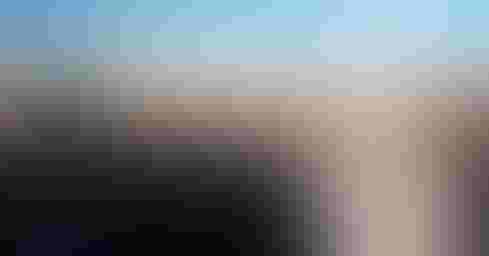 Image: Shutterstock/zapp2photo
Every day we inch closer to what science fiction from decades ago speculated the world will one day become. Artificial intelligence (AI) now allows us to do some pretty interesting stuff. We still don't have flying cars or robot butlers but we do have some self-driving cars and virtual assistants. We don't have to worry about Skynet blowing up the world like in the Terminator but we could now at least appreciate how Google Deepmind's AlphaGo beat Lee Sedol in Go or how Amazon recommends the right stuff we need.
AI is also empowering businesses to do more since the technology has become more accessible. Cloud providers are now offering businesses and software developers access to their AI platforms. Amazon AI, Google Machine Learning (ML), and IBM Watson are now available as services. A number of startups also have jumped onto the AI bandwagon, offering smart apps and services to ventures of all sizes. Here are four ways AI is boosting small businesses.
Automate specialized business tasks
AI has been expected to revolutionize the workplace. New developments seek to automate many of the repetitive business tasks. We've already seen how industrial robots take over tasks in industries involving manufacturing and logistics. Now, similar use of AI has crossed over to white collar work and it's not just limited to automation of IT tasks.
Clerical jobs are the ones most likely affected by AI and automation. We still can't say that we could totally do away with human presence in these functions. However, we're seeing AI services complement these jobs to allow workers to do more creative and productive work. Personal assistant AI services like X.ai can schedule meetings while Niki.ai can do things such as booking rides and scheduling laundry pickup.
But aside from these, AI can now also take on tasks in more specialized areas like sales. A good part of sales and marketing teams' efforts is spent prospecting and manual follow-ups. Platfroms like Growbots and Close.io help businesses intelligently automate sales tasks and free up sales teams to focus on closing sales.
"Since all of the busy work associated with reaching out to prospects using email is automated, it means that your reps can spend their time speaking directly to interested customers. This makes your sales rep extremely efficient. They end up spending most of their time on activities where their presence makes the difference between qualifying the lead or not," said Growbots Demand Generation Head Chris Zawisza
Indeed, automated prospecting can save sales teams as much as 120 hours per month.
Offer better user experience
The explosion of mobile has created a demand for fast, intuitive, and easy-to-use interfaces. Superior user experience (UX) is now demanded by customers. According to Gartner, 80% of mobile apps get uninstalled after first use and most respondents blame poor performance and clumsy interfaces as reasons as to why apps fail them.
Analytics has been used to track user behavior and help designers and developers come up with better interfaces. While doing this helps define the best practices in UX design that should work for most users, it still treats users as a homogenous bunch. What AI can offer in this regard is personalization – the ability to tweak user experiences based on a specific user's preferences.
We're already seeing this in the case of Google, Amazon and Facebook where their algorithms help provide users the most relevant content. Netflix is also a success story in its use of AI to recommend shows and movies that are tailored to a specific user. According to Netflix, its recommendation AI minimizes subscription cancellations and saves the company $1 billion a year in business.
As AI services become more accessible, we could expect even smaller organizations offer personalized experiences to users.
Track (and improve) performance in real-time
Thanks to the availability of cloud resources and Software-as-a-Service delivery models, many startups are now implementing their own analytics and business intelligence (BI) efforts. For businesses, the value of such efforts is in insights, actionable intelligence derived from the analyses of data.
For example, an ecommerce venture using BI may be able to tell which products have been selling well during particular points in time. This could help the business adjust their sales strategies whether it's optimizing stocks, adjusting prices, or even streamlining their catalog by focusing on top performing products.
Even more valuable are insights that are generated in real-time. AI and ML features available in today's BI platforms allow businesses to set key performance indicators and thresholds and let algorithms do the crunching for them. Companies can now monitor the state of their business through dashboards in real-time and even get alerts when certain milestones are met.
Engage customers
Reaching out to customers can be time consuming and building relationships with clients is still regarded as an area where the human touch is essential. Developments in natural language processing have given us chatbots that could already handle typical conversational scenarios. While the technology still has yet to mature, the technology is good enough to be of use in areas such as customer support.
Sixty-seven percent of users now prefer to engage in self-service support rather than a support agent. This is why a growing number of services have redesigned their support pages to feature optimized FAQs to help customers figure out their concerns. Chatbots are now finding their way in such support setups.
Chatbots enhance self-service through speed and uptime. Rather than search through FAQs, customers can simply type in their questions and the chatbot will be able to reply accordingly. Customers don't have to wait in a queue to be able to interact with the system. Providers like converse and Zendesk now offer chatbots that could be customized to address essential concerns of many customers. Chatbots can save businesses 30% in support service costs.
What this means for startups
As we can see in these cases, AI is showing much potential in revolutionizing businesses. The emergence of AI services has enabled even small businesses and startups to benefit from the technology.
Through these applications, AI helps businesses to automate repetitive tasks which allows them to focus on activities that grow the business. AI also provide businesses with timely insights to make better decisions quicker. Technologies such as personalization engines and chatbots help engage and retain customers.
While these services may not come free, they could be worthwhile investments that companies could make to gain key advantages in a competitive business environment. Through subscription models, an organization's size isn't a hindrance for startups to explore AI for their own use.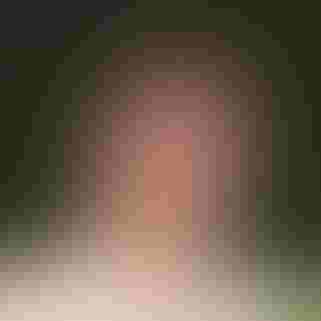 Ralph Tkakchuk
Ralph Tkatchuk is a data security consultant and an IT guy with 15 years of field experience working with clients of various sizes and in different verticals. He is all about helping companies and individuals safeguard their data against malicious online abuse and fraud. His current specialty is in ecommerce data protection and prevention, with a keen interest in AI and machine learning. He runs TK Data Sec, a DataSec and IT consultancy.
Never Miss a Beat: Get a snapshot of the issues affecting the IT industry straight to your inbox.
You May Also Like
---