5 Imperatives for CIO and Enterprise Success
5 Imperatives for CIO and Enterprise Success
Business change is accelerating, and technology is driving the change. To succeed in this dynamic environment, CIOs must implement these five imperatives.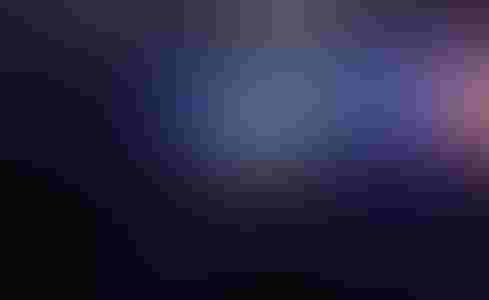 Amazon is both a tech company and a retail company. Apple is both a tech company and a health company. Tesla is both a tech company and a car company. Is your enterprise building its technology game in addition to its primary business? Is your company also becoming a tech company?
If it isn't it should be. That's the message from Gartner analysts during the opening keynote of their Gartner Symposium/ITExpo in Orlando this week.
More companies today have integrated technology and the value it provides to their very business processes and models. The trend comes out of another one -- the rise of digital product managers in all types of enterprises -- one of five imperatives for CIOs to achieve success in a market that is constantly evolving. That's according to Mark Raskino, VP and analyst at Gartner and one of four Gartner VPs delivering the opening keynote address.
The four other imperatives are privacy, augmented intelligence, culture, and digital twin technology (beyond IoT).
If any of this sounds familiar, it's probably because at least some of these are concepts that Gartner has been talking about for quite some time. But taken together, they create an approach that Gartner is calling ContinuousNEXT, "the future evolution of concepts Gartner has introduced in recent years that will build momentum through digital transformation and beyond."
Gartner introduced the approach in the opening keynote.
"Why ContinuousNEXT, and why now?" asked Gartner Executive VP Mike Harris. "Because the transition to digital is undeniable, and it's accelerating, disrupting government and business models."
Change is a constant today, and it keeps getting faster. Being able to deal with the change and adopt technology in new ways is key to success, according to Harris, who calls this "dynamism." Gartner data scientists have found dynamism to be the single biggest factor in predicting success, Harris said. But it's not something that has been easy for companies to embrace.  Nearly three-quarters of companies struggle with it.
Here's some more detail about Gartner's 5 imperatives for CIOs pursuing ContinuousNEXT.
Privacy
Harris noted that we are at a crossroads today when it comes to consumer privacy issues. Consumers used to trade privacy for convenience without even asking any questions. But some high-profile data breaches have stirred up trust issues among consumers. Harris pointed out that some consumers have even deleted their social media profiles. And Google has pulled the plug on its own social media platform Google+. GDPR is now in effect in the European Union, providing consumers with a new level of protection, and also drawing attention to the issues of consumer privacy around the world.
CIOs today have a new set of mandates around privacy. They must create a privacy program. They must detect and report breaches. They must give individuals control of their own data. Blockchain technology could potentially play a role in the future of consumer data privacy, Harris said.
Augmented technology
Artificial intelligence technology has come a long way over the past two decades. In 1997 it mastered chess, in 2015 it tackled image recognition, and in 2016 it mastered the game Go.
But society remains concerned about the impact AI will have on the workforce. Will jobs be eliminated? In companies that have implemented AI, 57% of those surveyed say that they have seen no change in the workforce as a result, according to Harris, and 26% said they have seen job increases, while 16% said they have seen job decreases.
"Putting workers side by side with advanced artificial intelligence systems, process, and robotics, allows for those jobs to become more impactful," Harris said.
Culture
Gartner VP Kristin Moyer recommends culture hacks -- small steps that make a big difference -- to help organizations change their culture. The first big places to look are at meetings and email.
"You can't just call a meeting and say, 'let's spend half of our meeting changing our culture,'" she said. "It's about finding vulnerable points in your culture and turning them into real change that sticks. Hacking is about doing smaller actions that usually get overlooked."
Moyer suggested a number of hacks. For instance, don't end a meeting until you've invited your team to ask three really hard questions, "you know, the ones they usually ask after the meeting is over." Or, reward people for making decisions. Award two points to anyone who makes a decision and deduct one point for making a bad decision. Or, make a rule that all decisions need to be made within 48 hours.
Digital product management
Raskino said digital product management is not just a different way of doing IT -- it's a different way of doing business. Raskino said that IT has traditionally been a project-led organization, but it's important for IT to pivot to product management now. Projects are behind the scenes, but products take center stage.
"With products you are continuously creating the next business," he said.
Organizations can have many product managers to create change inside the business. For instance, Chase Bank has a digital product manager for its mobile app. Product managers will make up more of the future workforce in IT. Organizations can hire these workers from outside the company and then cross train existing employees to get them up to speed on the discipline.
Digital twin
Enterprises may be familiar with the concept of a digital twin in terms of managing devices or "things" in the Internet of Things. Gartner is talking about taking that concept one step further by creating a digital twin that models your entire organization from processes to systems to interactions.
Such a system will allow you to gain continuous intelligence and model improvements. In the future, you will be able to model everything -- your whole business ecosystem -- in real time. But it's still the early days, according to Gartner.
The companies that are using digital twins successfully are starting small with one process or location at a time and then share that continuous intelligence across the organization. For instance, after examining its digital twin insights, one healthcare organization decided it could operate more efficiently by building two additional operating rooms.
"In a DTO (digital twin organization) you start with a real world environment with real people and machines doing work together," said Gartner VP Helen Huntley. "This generates continuous intelligence about what is happening in real-time. It allows CIOs to model different scenarios, choose one, and then make it real in the physical world. 
Never Miss a Beat: Get a snapshot of the issues affecting the IT industry straight to your inbox.
You May Also Like
---