5 LinkedIn Headaches, Cured
5 LinkedIn Headaches, Cured
Tame your LinkedIn endorsements mess, change settings so people won't guess you're job hunting, and more.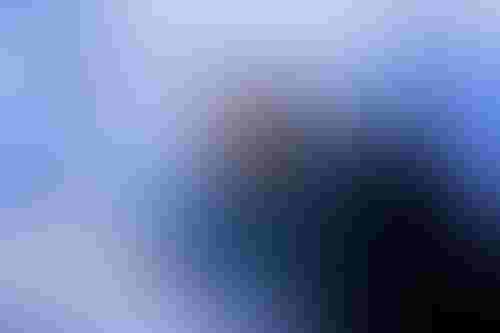 Every social network has its challenges and LinkedIn is no exception. Here's a look at some of the most common LinkedIn frustrations plus step-by-step instructions for fixing them, including where to find important settings if you're starting a new job search, how to remove annoying endorsements from your profile, and how to delete contacts you uploaded accidentally.
1. Turn off activity broadcasts
Every time you update your LinkedIn profile -- whether by changing your summary, editing your past experience, or following new companies -- the social network broadcasts the activity to your connections. If you're beginning a new job hunt, you might not want your current employer to see your latest activities. Luckily, LinkedIn gives you the option to mute your activity broadcasts so your changes are kept private.
To turn off your LinkedIn activity broadcasts, go to your Privacy & Settings page. You can find this page by clicking the drop-down menu below the profile picture in the top-right corner. (You might be asked to submit your login credentials.) Click on "Turn on/off your activity broadcasts." This option is found in the Profile tab at the bottom. Then uncheck the box.
[ Is a new service for iPhone users safe to use? See LinkedIn Intro Service Triggers Security, Privacy Fears. ]
2. Remove individual endorsements
LinkedIn endorsements, which were introduced about a year ago, let your connections vote up your skills and areas of expertise and suggest new ones to add to your profile. Your skills are then displayed in a ranking based on the number of people who have voted on them.
As popular as endorsements appear to be -- with more than 1 billion given to more than 58 million professionals, according to LinkedIn -- some people don't think they're useful. Because many users accept LinkedIn invitations from people they might not know well, endorsements from these connections might be misguided or incorrect. One Tumblr blog called Endorsement Bombing even highlights how endorsements are abused on some profiles, with users voting up skills such as "roundhouse kicks" and "comedic timing."
Fortunately, you can remove individual endorsements from appearing on your profile. To start, navigate to the main menu and select Edit Profile under the Profile heading. Scroll to the Skills & Expertise section and click Edit. Here, you can remove specific skills from your profile by clicking the X next to them.
You can also prevent specific connections from endorsing a skill. To do this, click the Manage Endorsements tab to switch views. Click a skill, then uncheck the box next to the contact that you want to remove from endorsing a particular skill. When you're done, click Save.
3. Remove endorsements altogether
If you want to remove the entire Endorsements section from your profile, scroll to the Skills & Expertise section within the Edit Profile mode. Click Edit, then click the drop-down menu next to the option "Display your endorsements?" Choose "No, do not display my endorsements." Then click Save.
4. Delete imported contacts
When you sign up for an account on LinkedIn, the company prompts you to import email addresses from your personal email account in order to build up your network. This option is a good idea if you need to build up your network quickly, but bad if you believe that LinkedIn might be surreptitiously contacting people in your address book.
If you have already uploaded your contacts from your email's address book to LinkedIn and want to remove this list of people from the social network, you can do so by clicking Network from the menu at the top and selecting Contacts. Next, click Imported Contacts. If you want to remove all the contacts you have uploaded, check the Select All box. If you want to remove only certain contacts, uncheck the Select All box and choose the individuals you want to remove. Then, at the bottom of the page, click "Delete selected contacts." LinkedIn will confirm in a separate box that you want to delete the selected contacts.
5. Browse LinkedIn anonymously
If you're looking for a new job, know this: Every time you browse a LinkedIn member's profile, that person receives an alert with details about who's looking. How much information the person sees about you -- whether it's a vague description such as "IT manager at Microsoft" or your name -- is up to you.
If you prefer to remain anonymous, change this setting. Navigate to your Privacy & Settings page and click "Select what others see when you've viewed their profile," under the Privacy Controls subhead in the Profile tab.
You can choose to have your name and headline displayed, agree to anonymous profile characteristics such as industry and title, or choose to remain completely anonymous. When you've made your selection, click Save changes.
There's no single migration path to the next generation of enterprise communications and collaboration systems and services, and Enterprise Connect delivers what you need to evaluate all the options. Register today and learn about the full range of platforms, services and applications that comprise modern communications and collaboration systems. Register with code MPIWK and save $200 on the entire event and Tuesday-Thursday conference passes or for a Free Expo pass. It happens in Orlando, Fla., March 17-19.
Never Miss a Beat: Get a snapshot of the issues affecting the IT industry straight to your inbox.
You May Also Like
---