5 Principles IT Leaders Should Leverage for Business Success
5 Principles IT Leaders Should Leverage for Business Success
By applying these principles, businesses can navigate challenges with confidence, seize opportunities, and create a culture of adaptability.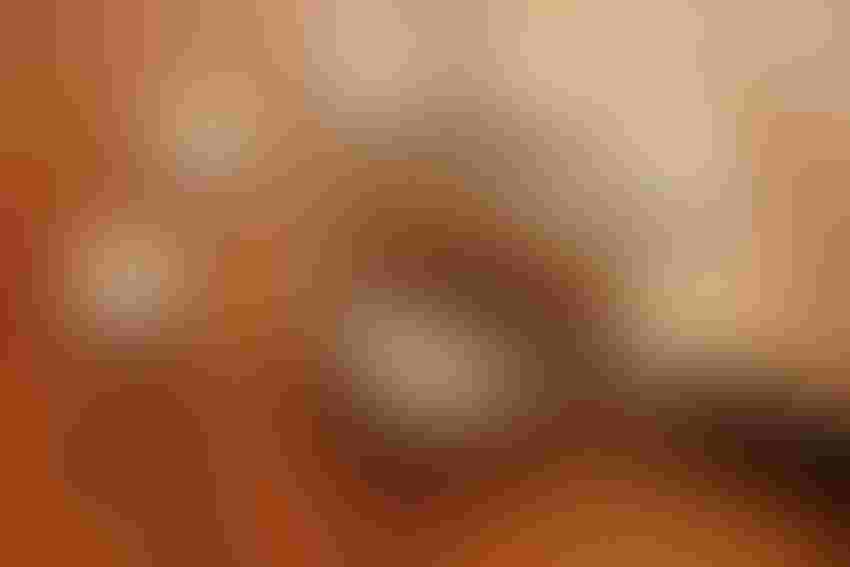 designer491 via Alamy Stock
In today's fast-paced and dynamic business landscape, it is crucial for companies to embrace a set of principles that foster growth, innovation, and adaptability. Drawing from real-life experiences, there are five essential principles I believe can propel businesses towards success.
1. Have a purpose and mission for all endeavors
Having a clear purpose and mission behind every business endeavor is key to maintaining focus and driving success. When teams are aligned with a shared vision, even the most daunting challenges become surmountable.
I once led a project where we were going to take three products and combine them into one. It seemed daunting and impossible at the time. By instilling a purpose and mission, the team was motivated to overcome obstacles, leading to the successful integration of products.
Forbes contributor Jen Croneberger defines it in this way: "Vision is the picture. Mission is the road map to get there. Purpose is the feeling that everyone has when you accomplish what you set out to do. Purpose is when the values are driven by certain behaviors that create the kind of culture that is human-centric."
Every real leader will possess the vision. But you need a purpose and mission to help you achieve your end goals.
2. Focus on looking at your business from the customers

'

point of view

Understanding the customers' journey and viewing the business through their perspective is vital. Failing to consider the impact of changes on customers can result in brand damage and a negative reputation.

I once was part of a company that changed the way customers paid, received data, and accessed their systems all at once, without bringing the customers along in a thoughtful way. It was a painful process and hurt the brand's reputation.

Consider how customers will respond to the changes you are enacting. Communicate with them at each step along the way to ensure they understand whatever new process or procedure you are trying to enact.

Gartner reports that only 34% of change initiatives are clearly a success. With so many failing, I recommend following the four steps outlined by HBR to institute better change management initiatives: Share a vision, tell a story, make your staff the heroes, and chart the path forward.

By ensuring customers are carried along during transformations, businesses can maintain their brand integrity and foster positive relationships.
3. Strive for clarity over certainty
While it's natural to seek certainty, fixating on minute details can hinder progress. Striving for clarity -- understanding the core problem or objective -- allows a business to take action, rather than getting lost in analysis paralysis.
I was once on a project that became mired in an extended analysis phase, resulting in excessive expenditure without delivering clear solutions. The project was cut after $15 million was spent trying to describe the answer rather than being clear on the specific problem.
IT executives, especially highly analytical ones, tend to want to be "right" rather than striving for clarity. This need to be correct can delay decisions and impede progress.
David Rock, director of the NeuroLeadership Institute, claims that clarity provides similar relief in our brains as certainty. "Clarity, like certainty, can calm the mind and reduce the sense of threat to help improve our ability to focus." Your impulse for certainty makes sense, but focusing on clarity will produce the same (or better) results.
Prioritizing clarity enables companies to swiftly identify problems and proactively seek effective solutions.
4. Create momentum and space for team members to take action
Harnessing the collective potential of a talented team requires creating an environment that fosters ideation and empowerment. Leaders should encourage team members to contribute their insights and ideas, recognizing that innovation doesn't rest solely with top management.
By granting space for employees to ideate and experiment, businesses can benefit from diverse perspectives and accelerated momentum. Remember, leadership doesn't have to possess all the answers.
I like this advice from Mark Sanborn: Define your challenge, draw from others' experiences and expertise, ask more and better questions, and do something, even if it is wrong. This acceptance of potential failure is difficult, but essential for any IT leader hoping to enact change. Every top leader I have met defaults to action rather than inaction.
5. Embrace new ideas and change
Avoiding stagnation and complacency is vital in a rapidly evolving business landscape. Falling into the trap of adhering to conventional approaches can hinder progress and stifle innovation.
In a former role, the company I worked at could not break away from the manual processes that inevitably d couldn't keep pace with customer expectations. A competitor built systems and processes that quickly outpaced ours due to our not embracing new ideas and change.
By clinging to manual processes while competitors embraced technological advancements, our company ultimately lost ground in the market. To remain competitive and responsive to customers' expectations, businesses must be willing to adopt new ideas and adapt to changing circumstances.
HBR has good advice to executives in a similar situation: To kick off a successful change effort, you must embrace its complex dynamics. Take careful inventory of all the factors at play by thinking about them on your own, talking to affected parties, and seeking third-party counsel.
Sometimes the hardest part of change is the mental shift required to accept and be open to change.
Business success requires a set of guiding principles that align teams, fosters customer-centricity, and drives innovation. By incorporating a clear purpose and mission, focusing on the customer's perspective, embracing clarity over certainty, creating space for employee action, and embracing change, businesses can position themselves for long-term growth and competitive advantage. These principles act as beacons, guiding organizations toward a future where they can thrive in an ever-changing business landscape.
Remember, success lies not only in the ideas but also in their implementation. By applying these principles, businesses can navigate challenges with confidence, seize opportunities, and create a culture of adaptability that ensures continuous progress and sustainable success.
Never Miss a Beat: Get a snapshot of the issues affecting the IT industry straight to your inbox.
You May Also Like
---