5 Salary Negotiation Mistakes To Avoid
5 Salary Negotiation Mistakes To Avoid
Don't sell yourself short. Here's how to get the salary and benefits you deserve.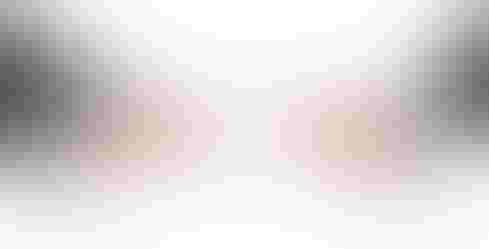 7 Super Certifications For IT Pros
7 Super Certifications For IT Pros (Click image for larger view and slideshow.)
You polished your resume, aced the interviews, and landed the job. But what happens next? According to a CareerBuilder survey, 45% of employers are willing -- and expect -- to negotiate salaries, but only half of workers do.
"When you get an offer -- whether it's verbal or written -- always negotiate," said Anthony Gilbert, senior technical recruiter at IT staffing company Mondo. "Never accept an offer on the spot; tell the hiring manager you'd like a day or two to look it over and then plan your next move."
But before there's an offer on the table, you need to know exactly what you want from this next job: salary, benefits, and vacation time, for example. Determine what you're willing to compromise on and what you're not -- this will help prepare you when you're offered a position.
[Think twice before you consider a counteroffer. Read IT Jobs: 3 Reasons To Reject A Counteroffer.]
"You need to know what's going to make you happy in making a move," Gilbert said. "When you start applying for jobs, you're starting your negotiations there."
Here's a look at the most common mistakes job candidates make leading up to and during the negotiation process.
1. Don't talk money too early.
One of the most costly mistakes candidates make is answering salary questions too early in the hiring process, Gilbert said. Doing so can box you out of more when negotiations arise. According to CareerBuilder, 48% of employers will discuss salary during initial conversations or during the first job interview.
If a recruiter or hiring manager brings up compensation in your initial interviews, deflect the question by asking for more time and information.
"You can tell them that you'd really like to know more about the role and responsibilities before you put down a number," Gilbert said. "Try to hold your compensation figure close until they get the opportunity to learn more about you, and you learn more about them."
2. You underestimate the value of rapport with the hiring manager.
Making an extra effort to come across as likeable with the hiring manager can be valuable in the long run, Gilbert said. "Don't underestimate the power of rapport. Hiring managers are often willing to put out extra money come final negotiations if you connect to them on a personal level during the interview process," he said.
3. You don't know the value of your skills.
Knowing where your skills stack up in the market is an important factor when it comes time to negotiate, Gilbert said.
"More sought-after skills demand more money if they're relevant to the job. Many people in IT, for example, have certifications and wear many hats. Make yourself marketable any way you can -- it's all about knowing industry trends and how they relate to you. This will help you leverage that conversation when it comes time to negotiate."
4. You don't ask for more.
Gilbert said it's wise to ask for $5,000 more than your target number. "You never know what will happen in the negotiation process. You might come out at your target number after negotiating or you could get $5,000 more than you wanted. It certainly can't hurt to ask," he said.
That said, never overinflate your past or current salary. "Don't lie about what you're currently making. Ultimately it will come back and bite you," Gilbert said. "Don't be too aggressive, but lead with confidence."
5. You don't negotiate benefits.
By the time a hiring manger makes you an offer, you should have a good feel for what you can and can't negotiate, Gilbert said. "If you know there's a salary cap, you need to respect that. That doesn't mean there aren't other things you can negotiate, though."
These could include working from home a day or two a week or asking for more vacation time. "It's important not to think about your salary as the most important thing. You need to look at the whole package -- benefits, salary, and vacation time. If a company really likes you, there are other creative ways you can get more," he said.
A majority of employers are willing to provide alternative benefits, according to CareerBuilder. Thirty-three percent are likely to offer a flexible schedule, followed by more vacation time (19%) and telecommuting (15%).
Senior editor Kristin Burnham covers social media, social business, and IT leadership and careers for InformationWeek.com. Contact her at [email protected] or follow her on Twitter: @kmburnham.
Too many companies treat digital and mobile strategies as pet projects. Here are four ideas to shake up your company. Also in the Disruption issue of InformationWeek: Six enduring truths about selecting enterprise software (free registration required).
Never Miss a Beat: Get a snapshot of the issues affecting the IT industry straight to your inbox.
You May Also Like
---