5 Steps To Build A Strong IT Brand
5 Steps To Build A Strong IT Brand
As IT departments become strategic partners providing quantifiable ROI, CIOs need to pay more attention to their brands.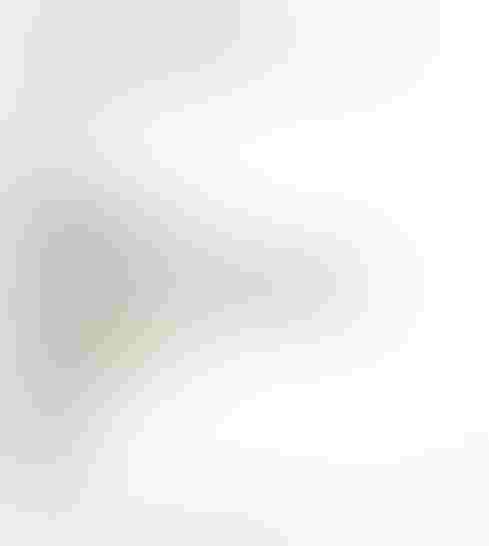 The phrase "functional branding" is generally taken to mean using every opportunity to increase customer loyalty. That may sound like something marketing, not IT, needs to worry about. At least, that's what I thought until a customer shared the concept in a recent webinar titled "From Zero to Hero: The Path to IT Service Excellence." It made me realize that, as IT departments attempt to move from cost center to strategic partner providing quantifiable ROI, CIOs need to pay more attention to their brands.
"A brand is what differentiates your product or service from the competition," says the marketing expert Ken Baker, co-author of Brain Branding. "It's not what you say it is. It's what the customer thinks it is. A functional brand is what people within the organization do to live up to the brand every day."
Baker says IT should think about two types of functional branding. If the organization's overall strategy requires IT support (think Netflix or Uber), CIOs need to ensure that the company can keep its promises to the customer. IT also needs to develop its own functional brand within the organization. "The IT department needs to become known as a partner," he says. "IT should be famous for providing better solutions to serve end users, supporting the point of sale, and so on, rather than just delivering support where 'You tell us what you need, and we try to get to it.'"
[InformationWeek's IT Perception Survey seeks to quantify how IT thinks it's doing versus how the business really views IT's performance in delivering services -- and, more important, powering innovation.]
Shvonne Craig, director of IT services for MediFit (the customer I mentioned above), introduced me to the concept of a functional brand for IT. A fitness and wellness management and consulting company with 3,000 employees, MediFit offers a variety of products and services throughout the US, Canada, and Puerto Rico. Craig wanted to develop a sharper brand focus for her IT department and build a more meaningful relationship with internal customers. "Our department has customers and sells a service," she says. "We have a brand whether we know it or not. Our customers can either come to us or circumvent us."
At the time, Craig didn't know whether the IT department's messages were getting through. She decided to find out. Her first step was to poll customers to find out about their experience and satisfaction.
"The results revealed that we had a perception problem," says Craig. "People felt we weren't responding in a timely manner. We weren't communicating with them. We were using way too much technical jargon. They thought we didn't care -- that we were just there to fix their technical problems and kick them out the door. They didn't understand the value of the solution center beyond break/fix. They avoided us unless they absolutely needed us. On a scale of 1-5, we had way more 1s, 2s, and 3s."
Many IT leaders can relate -- teams are often tactically focused and assume people know what they want, rather than helping them find a real solution.
Improving a functional brand, or building one from scratch, isn't simple. Beyond developing a personal relationship between the IT department and the customers they serve, the mechanics of how they deliver that service plays a big part. In MediFit's case, it meant implementing a new, easier-to-use ITSM system, but Craig and her team also determined they needed to work on:
Timeliness and responsiveness

Eliminating technical jargon from their communications to improve relatability

Clearly explaining the value of the service desk

Setting expectations and improving communications
They also needed to address the perception problem.
Five steps to go from zero to hero
A key aspect of functional branding is understanding different types of customers and communicating in a manner that takes their preferences into account. "We learned to be succinct for people that valued facts and figures," says Craig. "We modified our procedural responses and created knowledge bases for people who like organization and step-by-step information. To appeal to people who wanted a personal connection, we worked to build a relationship by using people's names, reiterating that we understood what they're saying, and smiling more. And for people who want to know the big picture, we explained our future plans."
Baker provided the following insights:
1. Understand the end user who will most likely need or want your services.
2. Determine how end users perceive your organization. Craig started keeping better metrics and following up to quickly identify people who aren't satisfied and find out why. They use an after-ticket survey, so people can provide feedback, and they ask for semi-annual feedback from the entire company, "so we don't slip into an undesirable state."
3. Get to know end users and develop a relationship with them. "We take the pulse of the organization after a major implementation. For example, we gave them a refresher on Google Apps, then sent out a survey."
4. Market yourself within the organization -- through internal blogs, newsletters, brown-bag lunches -- to position the IT team as an expert, resource, and partner. Let users know that you provide more than just technology.
5. Insist on being part of the conversation when it comes to the overall strategy of the company. Don't only provide input, but also anticipate, provide ideas, and add value.
If the world wasn't changing, we might continue to view IT purely as a service organization, and ITSM might be the most important focus for IT leaders. But it's not, it isn't and it won't be -- at least not in its present form. Get the Research: Beyond IT Service Management report today (free registration required).
Never Miss a Beat: Get a snapshot of the issues affecting the IT industry straight to your inbox.
You May Also Like
---