5 Tips for Success: Mother to Daughter, Engineer to Engineer
5 Tips for Success: Mother to Daughter, Engineer to Engineer
Women play an important role in building an innovative workforce, so it's critical to support to the next generation of women technologists and empower their careers.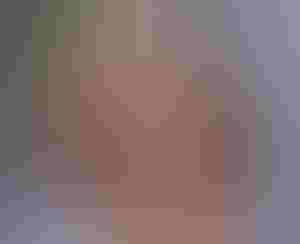 In my 20 years in the technology industry, I've often been the only woman in the room. That was especially true at the beginning of my career.
Nowadays, things are different. Research shows that young women today are 33% more likely to study computer science, compared with women born before 1983. I see many more of these women entering the technology workforce, including my daughter. When I look at her and other young women following this path, I see them entering a much different workplace than I did, one that has more awareness of the challenges women face in male-dominated industries.

Image: Pixabay
There are organizations dedicated to closing the gender gap in technology, like Girls Who Code and the Anita Borg Institute. There are also special days and key moments in time like Women's Equality Day and Equal Pay Day, which bring awareness to the challenges women face in technology. It's because of initiatives like these that young women today are better prepared to face the challenges of a male dominated industry. While it's great to see progress being made, there is still much more work to be done, and I believe now is the right time to inspire and support more women who are interested in the field.
One of the ways I hope to show my support and pay it forward to the next generation of women technologists is by sharing my story at this year's Grace Hopper Celebration, the world's largest gathering of women technologists. It's taking place this week in Houston. Applying to present at Grace Hopper is something my daughter encouraged me to do, and I could not be more proud to take her advice and share my experiences navigating the workforce.
Given my role at Workday, which includes managing a team that works on everything from data science and machine learning, to core technologies and user-centric design, and my experiences guiding my daughter, I'm able to reflect back on the young worker I was. Using these experiences, I can share my top tips and practical advice for my daughter — and legions of young women like her — to help them build successful, happy, and rewarding careers. Though my goal is to help women, these tips can be useful for all young people entering the workforce straight from college.
1. Build meaningful connections. A workplace can seem a lot like college. There are many different types of people, each with their own values, ambitions, and desires. However, at work, you don't get to choose who you hang out with. You collaborate with many different people, and the ability to connect with those people, despite differences, is essential. Look to draw bridges, not lines in the sand, and be deliberate about making connections.
Take the relationship you have with your boss, for example. Your manager plays a large role in your success at work, and a good relationship can positively impact the trajectory of your career. The first step towards a better bond is gaining his or her respect. Listen to your manager's visions and up your game in that area to make his or her job easier.
Or, let's say you don't work well with someone on a team, try making a personal connection. When I first started working, I didn't even know who the San Francisco 49ers were. I couldn't participate in certain conversations about sports while my fellow coworkers were bonding and strengthening their connections with each other, which translated into better working relationships. So, I learned about sports, and as it turns out, now I love football. Sports might not work for everyone, but find something to bond over, a shared interest. The most successful people I know are connectors. They connect with people at a human level. Be a connector.
2. Embrace your soft skills. In college, there are clear lines of success, like getting straight A's. In the workplace, the criteria is not as transparent. It isn't just about what you know, or how many lines of code you churn out. Instead, soft skills, including the ability to connect, play a big role in success. Another critical soft skill is how you present yourself. Express your ideas with confidence and figure out how to make them heard. Earlier in my career, I would say something and it would take me a while to realize that people weren't listening, that my point hadn't been heard or wasn't being debated. I had to learn how to become more vocal. College doesn't always prepare you for this different kind of working environment, so set your expectations now and learn how to be agile. Whatever your situation, find strategies that work for you.
3. Ask for what you want. One of my early mistakes was to assume that working hard would translate into new opportunities. I thought that if my boss and senior leadership team were aware of my contributions, I would be rewarded. So, I sat back and waited. Too often, I missed out on the most important assignments. Finally, I gathered up the courage to speak to my manager. He told me that, because I didn't tell him I wanted the opportunity and someone else stepped up, they got the assignment. Ask for what you want and clearly communicate your interest. Your personal success is there to be created if you speak up openly and honestly.
4. Respect everyone's time, including your own. "Time is money." I couldn't agree more. You lose credibility in the workplace if you waste your time or your colleagues' time. Admittedly, in my first year on the job, I was often late to meetings, even the ones I organized. I attributed that to being busy, to company culture, and I didn't think anyone noticed. But my coworkers did. People started skipping my meetings because they started late, ended late, and weren't the most productive use of my colleagues' time. I changed my habits and started managing my time effectively. The most respected leaders are unfailingly punctual. Be punctual, be prepared, and make your meetings useful.
5. Take care of self care. I used to think that working long hours was the only path to success, so I worked 18-hour days. Then a close friend pointed out that I was irritable, anxious, and stressed. Today, I know that when I am more charged and relaxed, I do better at work and at home. In this era of constant connectivity, disconnecting is hard and I think this will be the hardest thing for my daughter. But you have to disconnect every day and do at least one thing that brings you joy outside of work. Paint. Dance. Run. Hike. Volunteer. Go to the gym. It is easier to motivate and inspire others when you recharge yourself.
Diverse workforces fuel innovation and drive market growth, and women play an important role in this. That's why it's critical to offer support to the next generation of women technologists and empower their careers. I hope this advice helps more women grow in their careers and that, one day soon, they will find themselves in a place where they can become a connector for the next generation.
Madhu Venkatesh is senior director of software engineering at Workday. Within this role, she manages a team that researches emerging technologies to drive innovation and deploy the next generation of products for the company. Prior to Workday, she was a director of engineering at Advisor Software and oversaw cloud-based projects that enhanced a wealth management platform for financial advisors. She holds a Master of Business Administration degree from Saint Mary's College of California.
Never Miss a Beat: Get a snapshot of the issues affecting the IT industry straight to your inbox.
You May Also Like
---