5 Ways To Beat The Digital Disruption Curse
5 Ways To Beat The Digital Disruption Curse
Companies like Atari and Pan Am featured in the movie Blade Runner were considered cursed, but today's companies face a very real curse -- their own digital inertia.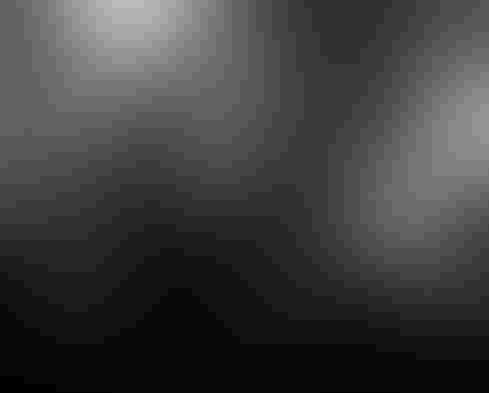 I love the movie Blade Runner. When I think about companies getting digitally disrupted these days, I'm reminded of that alleged curse put on companies featured in the dystopian sci-fi classic.
Like many Hollywood movies, Blade Runner had a fair bit of product placement. Companies like Pan Am, Bell Telephone, and Atari Computers were all used in the film. Not that it paid off for them.
In the years after the movie was released in 1982, sci-fi geeks noticed that companies appearing in it were failing faster than an out-of-warranty replicant (genetically engineered organic robot). There was talk of a curse. Because Blade Runner had sort of flunked at the box office, so too would all the businesses associated with it.
But it was nonsense. It wasn't the movie's fault. Rather, the companies were victims of plain old inertia -- not responding fast enough to business forces around them.
[The IoT doesn't mean much if it's not disrupting traditional business models. Read Forget 'Things' – It's The Internet Of Business Models.]
Today's businesses face a far more real digital curse -- and like with Blade Runner's protagonist, Deckard (played by Harrison Ford), it'll take some guts and guile to survive. Here are five suggestions:
#1 Challenge everything -- In Blade Runner, replicants had no distinguishing features to set them apart from humans, so agents had to use psychological tests to identify them. Similarly in IT, you have to dig beneath the surface. Don't assume that because you understand the technology you know the most powerful application in a business context.
Too often I've seen organizations charge down one mobile app development path thinking that's the road to nirvana without seeing more beneficial applications. Remember, you work for a business, not IT. If that happens to be transportation and logistics, then the development of a truck-sensor monitoring app might only be a winner when it's fully integrated with a vehicle maintenance management system. Similarly in health care, a mobile claims processing app rolled out with a BYOD program will die in your enterprise app store if mobile case workers can't securely and seamlessly connect back to head office systems.
#2 Skill Up -- We're all reading about the skills shortages in areas like data analytics and cloud computing, but to me that doesn't paint the full picture. Sure, data wizards and cloud geeks might be as rare as hen's teeth, but before scouring the job boards, look at where your existing talent pools can be reshaped to support a digital business.
One trap is only drawing on talent that's used to supporting enterprise IT applications and back-office systems. This is wrong. Today, thanks largely to Internet connectivity and M2M intelligence you're just as likely to find someone in industrial engineering with strong IT skills such as TCP/IP networking or RESTful API development.
Rather than just focusing on collaboration efforts across IT (a la DevOps), look for opportunities to unify digital teams across lines-of-business. One manufacturer I know did this by forming a cross-business DevOps style team tasked with integrating proprietary plant equipment with ERP for more seamless stock replenishment. In this case, IT teams provided expertise in security and standards, while engineers guided app development and analytics -- a perfect digital business combo.
#3 Stop Tinkering --Digital experimentation can be a waste of time. Competitors are eating your digital lunch while you're testing digital use cases on physically constrained IT infrastructure or manually spinning up release environments. Savvy companies understand that testing and releasing software updates continuously must happen as close as possible to the point of engagement with customers.
Take for instance Tesla cars, which after receiving numerous requests from customers to add automatic-like brake creep to the Model S, delivered the feature via a software update.
#4 Look Sideways -- Replicants in Blade Runner were strong and agile -- just like your digital competitors. While businesses have competed on incremental product improvements, digital companies are lurking in business model blind spots. Your digital competitors use mobile apps to improve customer experience for your traditional products, but they also understand how application software and APIs can create additional revenue in adjacent markets.
Take for example LED light bulbs. Some companies are now developing APIs for sensor controlled bulbs, allowing developer communities to build new services -- like an automated mood app to change light intensity and color according to sounds and music, or accentuate high-margin products in stores during peak buying times.
#5 Become Obsessive -- Like replicants, businesses will be "retired" early if they underestimate the importance of a superior digital customer experience. That's why even big brands with years of stable operations are developing new digital services that reshape their business.
For instance, British Airways is trialing digital "happiness blankets" to determine the "meditative state" of fliers and change colors according to mood. The airline can then analyze data to evaluate their in-flight services, including meal times and entertainment options. Sounds sci-fi crazy? Perhaps, but maybe it's an indication of what's needed to compete in a world owned by the customer.
Companies in every industry will need to quickly develop mobile capabilities that enable omni-channel business and give customers something new and valuable. Now is the time to disrupt or fall prey to a very real digital curse.
Cloud Connect (Sept. 29 to Oct. 2, 2014) brings its "cloud-as–business–enabler" programming to Interop New York for the first time in 2014. The two-day Cloud Connect Summit will give Interop attendees an intensive immersion in how to leverage the cloud to drive innovation and growth for their business. In addition to the Summit, Interop will feature five cloud workshops programmed by Cloud Connect. The Interop Expo will also feature a Cloud Connect Zone showcasing cloud companies' technology solutions. Register with Discount Code MPIWK for $200 off Total Access or Cloud Connect Summit Passes.
Never Miss a Beat: Get a snapshot of the issues affecting the IT industry straight to your inbox.
You May Also Like
---