7 Tips on How to Build a Stronger Business/IT Partnership
7 Tips on How to Build a Stronger Business/IT Partnership
To create the organizational resilience necessary in this new normal, businesses need to stop thinking of IT teams as just expensive gatekeepers.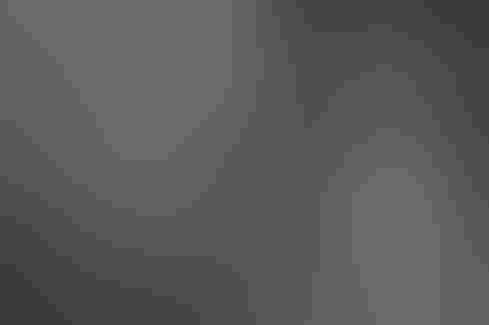 IT departments remain largely synonymous with cost centers. So, when times get tough, companies often look to IT to make budget cuts. However, studies show that it is the companies that lean into IT that are best prepared to weather moments of disruption and uncertainty. A survey of Fortune 500 CEOs, for example, found that the crisis has accelerated digital transformation for 63% of those companies. In these moments, IT becomes a business partner, driving innovation.
With emerging technologies like the cloud, low-code and artificial intelligence, IT can deploy revenue-generating products and services within days, passing data to people when and where they need it. This extreme agility and efficiency are especially important in our new normal: an almost entirely virtual and digital omnichannel world.
If you haven't turned IT into a revenue driver just yet or you're looking to improve your business play, here are seven tips.
1. Ensure a strong operational backbone.  
A strong operational backbone starts with technologies that give you the flexibility to distribute autonomy, align agile teams, build rapid processes, and have a continuous release development cycle. This creates seamless end-to-end transaction processing, leading to reliable, consistent master data. With it, organizations can continually innovate.
The backbone should also include centralized visibility into transactions and processes, enabling distributed teams to spin up new products and services.
2. Change starts at the top.
Strong leaders guide businesses that continuously introduce products that change our lives and the way we think about what businesses can do. These leaders give their reports authority and power to create -- and they give their teams leeway to fail.
To turn IT into a business partner, IT leaders must work closely with the marketing and customer success leads, building a coordinated team. IT needs to design technologies that are valued by customers, which requires incorporating feedback from other areas of the business to ensure the digital strategy aligns with customer expectations.
3. Break down the centralized structure.
If every request goes through IT in a single queue, it gets bogged down. Traditional interactions between people, process, and technology limit the ability to learn quickly, fail fast, and try new approaches to solving business problems. Winning in the digital age takes a more distributed approach with agile teams. When IT is set up to pivot quickly, it can support last minute business needs or brand-new ideas.
Every company will be challenged to balance this autonomy with alignment and governance. If your operational backbone is built using a modular architecture, you can focus IT assets closer to the business and have them deliver rapid, business-oriented solutions. 
4. Data is the real currency of business.
Think about a major hotel chain. Through its loyalty program, the company has data from thousands of customers, many of whom have been staying at its properties for 20 years or more. Business travel. Personal travel. All of it. That data can be used to build loyalty and increase revenue in practically unlimited ways.
To fully leverage data, it needs to go to the right person at the right time -- something many IT gatekeepers struggle to get right but business-minded IT teams excel at. This underscores the importance of the operational backbone. With it, data can seamlessly flow to those who need it, enabling them to make better, smarter business decisions.
5. Automate the data feeding analytics.
An automated data feedback loop gives you the ability to build desirable products and services faster. Manual systems can bog down the turnaround time on analysis. In times of uncertainty, the timelier insights you have about your business, the more easily you can advise business leaders on whether the company should pivot or stay the course.
6. Disrupt yourself and never become complacent.
Constantly look for new revenue streams and other ways to reinvent the company by leveraging IT. Your competitors today are not the competitors you'll have in five years, but what we do know is that the world is becoming increasingly dependent on technology. Especially right now, the future remains uncertain, opening up opportunities for IT to create new value.
7. Don't ignore governance in the rush to innovate.
There must be an accountability framework. Just because you're using agile development doesn't mean you don't need documentation. You still need best practices that control how projects move from development and testing to production. You still need the basics that any IT organization is trained to do -- but faster, in a distributed fashion.
It's hard to change the culture of any department, and it's especially hard during times of disruption. However, there's no better time to show the value of IT. By making the department agile, you can use it to fuel your business strategy.

Steve Wood brings over 20 years of experience to his role as Chief Product Officer at Boomi, a Dell Technologies business, where he leads product innovation. He's successfully founded two companies and his third, a cloud and low-code development platform, was acquired by Boomi. His passion for tech start-ups began while working out of CERN, the European Organization for Nuclear Research. 
Never Miss a Beat: Get a snapshot of the issues affecting the IT industry straight to your inbox.
You May Also Like
---