8 Ways DevOps & Mobility Remove Waste
8 Ways DevOps & Mobility Remove Waste
Use the DevOps method to stamp out wasteful activities that hold a business back.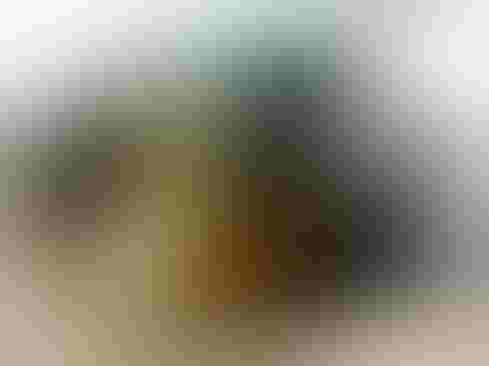 and APIs that are much better suited to the mobile world.
6. Inventory: Mobile successes will be compromised if, after a new app release, business stalls because teams haven't anticipated the increased load on internal systems. On the flip side, overprovisioning capacity has the potential to quickly erode business gains.
Mobile app infrastructure is less predictable than transactional applications. Therefore DevOps teams should be mindful that production requirements are considered during the mobile development process, and push for access to flexible cloud resources when needed.
7. Motion: Go to any Subway restaurant and you'll experience firsthand how the output from any stage of the "sub assembling" process becomes the input to the next. You place your order, the server deftly assembles your meal, and value flows according to your tastes and preferences. There's an economy of movement too, with each server having every ingredient within arm's reach.
IT teams should be similarly focused on a fluidity of motion across the software development lifecycle. If developers have to call operations specialists after every application build to request the preparation of testing infrastructure, then there's a problem. To avoid this waste, DevOps teams should smooth out time-consuming handoffs across teams by doing provisioning and testing concurrently as code is developed.
8. Experience: Or rather, failing to exploit it. Developers who can manage infrastructure and operations as well as code are now at a premium. But don't forget these skills might already exist in your organization. New DevOps blood will help, but never underestimate cultural issues and the time it can take for a philosophy so radically different from traditional IT to take hold.
The observant reader may have noticed that, taken together, all these wastes spell out DOWNTIME. This isn't IT infrastructure downtime per se, but business downtime because of lost opportunity. In that context, all these wastes are toxic, and as such, their collective removal must be a priority for any DevOps program.
Can the trendy tech strategy of DevOps really bring peace between developers and IT operations -- and deliver faster, more reliable app creation and delivery? Also in the DevOps Challenge issue of InformationWeek: Execs charting digital business strategies can't afford to take Internet connectivity for granted.
Never Miss a Beat: Get a snapshot of the issues affecting the IT industry straight to your inbox.
You May Also Like
---