9 Implausible Tech Products For 2015
9 Implausible Tech Products For 2015
Technology sometimes pushes the boundaries of usefulness and good taste. We're pushing back with these nine outrageous (and bogus) products due out in 2015.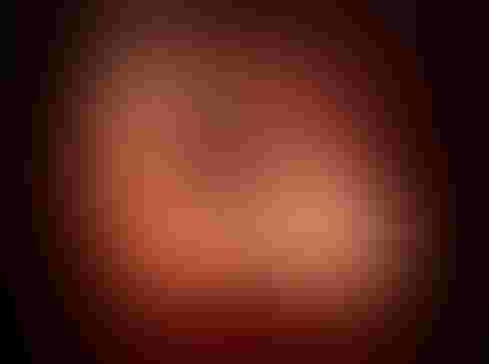 (Image: <a href="http://www.thewindowsclub.com/cellphone-laptop-battery-explosion"target="new">The Windows Club</a>)
Gloves not included. Hot Surface relies on a modified version of Intel's hottest-running single-core processor, the classic Pentium 4, overclocked to just below its melting point. It also includes a particularly unstable lithium-ion battery, to delight users with unexpected bursts of open flame.
5. Yahoo Remote
To recognize the office rent savings of flexible work arrangements, while keeping an eye on shiftless malcontents who might abuse telecommuting policies, Yahoo plans to launch Yahoo Remote, a work-from-home supervision system for business customers. Yahoo Remote consists of surveillance software, video recording devices, motion sensors, and network-ready electrified shackles that provide around-the-clock monitoring of employees and the ability to enforce company policy to managers' expectations.
6. Facebook Solitary
Facebook's mission is to give people the power to share and to make the world more open and connected. But sometimes people reject that power and leave Facebook. Facebook Solitary is new product that offers an alternative to an exit. It looks just like Facebook, but without friends or a logout button. It's everything people like about Facebook without the people. Facebook Solitary is all you, all the time. What could be more interesting than that? When you post some witty comment or precious picture to your Timeline, you get notified, via email or SMS, that someone has posted to your Timeline. Facebook Solitary withholds your name to protect your privacy. However, when you click through that link you shared with yourself, you might not see all the quality content that you supplied. That's the Facebook Solitary algorithm filtering posts so you see only those that are relevant or sponsored.
7. Uber Direct
Having seen that boorish, unethical, anti-democratic, privacy-violating behavior is rewarded by investors, Uber plans to continue in that direction with an insult delivery service called Uber Direct. Insults have become a commodity online. Anyone with an Internet connection can publish sexist, racist bile with little risk of punishment. Uber believes that model can be scaled to fit the physical world. Starting in 2015, for a fee that will vary with market demand, Uber drivers will travel to a designated location and berate a specific victim or group of victims. To ensure no violence results from this exercise of free speech, Uber will require that drivers remain in their cars while hurling epithets and stay off private property. Drivers will also be required to submit to a vocabulary background check, to ensure insults are fresh and varied.
8. Yelp Quid Pro Quo
After years of amassing reviews about businesses from Internet users, Yelp has developed a new service to encourage its business customers to spend more on advertising. Yelp Quid Pro Quo will provide businesses with favorable reviews if they've paid enough; if they haven't, Yelp will do nothing to stop competing businesses from flagging favorable reviews as suspicious, to algorithmically suppress them.
9. NSA Approved
To augment its already considerable budget and to distract people from the agency's habit of making unrequested modifications to intercepted routers, the NSA plans to begin a certification program called NSA Approved. The idea is simple. Companies that don't cooperate by providing backdoors in their software or hardware will find that their products get delivered bearing a big sticker that says, "Approved by the National Security Agency." Because technology companies recognize that this will make their products unpopular, expect participation in this voluntary program to be high.
Apply now for the 2015 InformationWeek Elite 100, which recognizes the most innovative users of technology to advance a company's business goals. Winners will be recognized at the InformationWeek Conference, April 27-28, 2015, at the Mandalay Bay in Las Vegas. Application period ends Jan. 16, 2015.
Never Miss a Beat: Get a snapshot of the issues affecting the IT industry straight to your inbox.
You May Also Like
---