9 Technologies That Matter In 2014
9 Technologies That Matter In 2014
The future may be unwritten, but it's not entirely unknown. We look at nine areas of innovation and upcoming products to watch in 2014.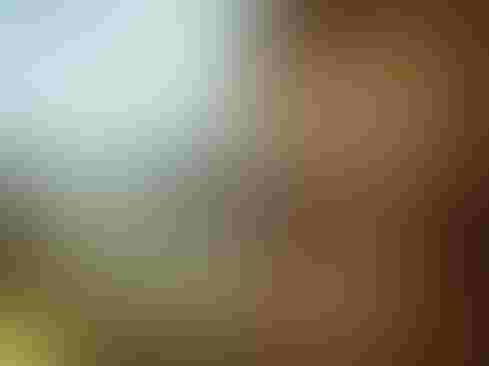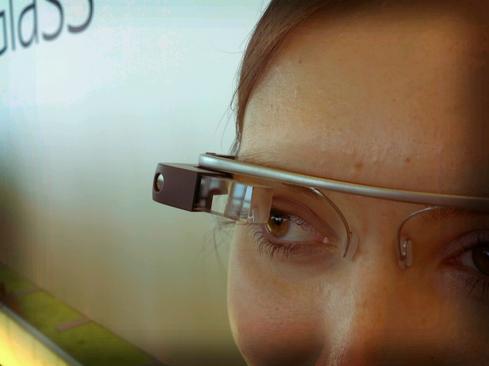 Predictions about what will come seldom prove accurate. That's why prognosticators pick trends, rather than specific events. Witness Gartner's recent top 10 strategic technology trends for 2014. It correctly identifies areas of active innovation, such as 3D printing, the extension of the Internet to everyday objects, and smart machines. But it fails to provide enough guidance to pick specific winners from an investment standpoint.
Even when market seers stick with broad strokes, they often get it wrong. For years, people have fretted about peak oil -- the notion that global oil production will hit a peak and then diminish. In theory, it makes sense. Oil supply is limited, and the amount we extract every year cannot continue growing forever. But peak oil doomsayers got the timing wrong. It was supposed to happen in the 1990s, and then in the following decade. But it didn't, thanks to fracking and other technological advances in oil extraction. And when it comes to predicting the future, timing is everything.
Predictions work better when there's less guesswork involved. The science fiction writer William Gibson once observed, "The future is already here -- it's just not very evenly distributed." Sometimes we can see into the future because it's already visible somewhere in the present.
Here are a few technologies and products that we know are coming. What remains to be seen is whether and how they will change things.
Figure 1: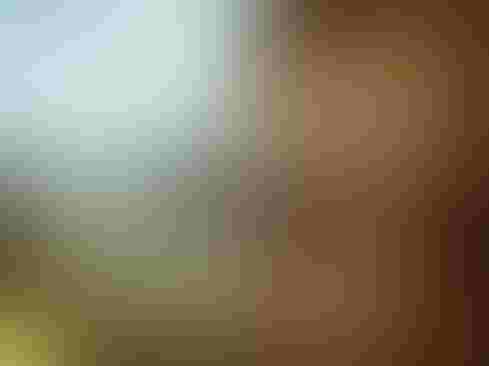 Google Glass
Google Glass should be available to consumers in 2014. Whether anyone will buy it remains open to debate. But before you dismiss Glass with some remark about "Glassholes," consider Google+ and Google Chromebooks. Both were derided as jokes when they debuted. Google+ was seen as a pale imitation of Facebook, and Chromebooks were dismissed for being unable to run Microsoft Office and for their modest computational prowess.
Today, Google+ commands some respect, in part because Google forced it on everyone. Chromebooks are actually selling and can work with Office documents through the company's Quickoffice integration, not to mention Google Apps. Google may be ruthless about killing its products, but it's also willing to sustain strategically valuable ones.
[How many sensor-equipped, networked devices are on your shopping list this year? Read Internet Of Things Meets Holiday Wish Lists.]
Google Glass is just that: It matters to Google because mobile computing is the future. We know that because mobile computing, wearable or otherwise, keeps expanding in the present. We have computers and sensors that communicate with them in a growing number of everyday accessories, appliances, structures, and vehicles. We will have computers in glasses, too. But we don't yet know what applications will prove useful for each form factor or who will use the applications.
In the case of Glass, Google's cautious rollout has started to suggest how computerized eyewear might matter. The recently introduced Glass app Word Lens translates printed words using the Glass camera in real-time.
Think about the utility of being able to read foreign languages through your glasses instantaneously. If Google made a version of Glass that did that and offered it for a few hundred dollars, it would be a massive hit among travelers.
Wireless charging
Wires are keeping the mobile revolution tied to the ground. No one really wants them, but they haven't proven easy to eliminate. The technology industry has made some progress in that direction through wireless technology. Wireless data protocols like AirPlay and Bluetooth have reached a point where physical cables are no longer necessary for good audio, not to mention streaming video.
Power cords, however, are still widely used. Apple has danced around the issue for a while by combining multiple cables into a single one on its monitors and making power cords easier to remove through its MagSafe technology. But Microsoft and Nokia have forged ahead and cut the power cord, repeating a feat Palm accomplished in 2009. The Lumia Windows Phone 820 and 920, introduced in 2012, made wireless charging widely available. The technology has since proliferated in the form of Qi wireless chargers, which support a growing number of mobile devices. Expect Apple to have an answer for this sooner or later.
The next year should bring improved wireless charging time from Sony and a more effective charging system from Samsung and the New Zealand startup PowerbyProxi. Eventually, this technology will spread to other devices. Mobee already offers an inductive charger for Apple's Magic Mouse. Developments in 2014 will hasten the cutting of cords. In a few years, power cords will look antiquated, at least for mobile devices.
Curved smartphones
Samsung has already released a curved smartphone, the Galaxy Round, and LG has just done the same with its G Flex. Bloomberg has reported that Apple is working on phones with curved displays, for possible release in the third quarter of 2014.
Expect more curved phones, but don't ask why, because there isn't really a good answer. In its assessment of the Galaxy Round, Engadget said the device is comfortable to hold and feels comfortable in a pant pocket. A minor advantage, perhaps, though hand fit can be addressed by avoiding large-screen phones, and pants are not the only place to carry phones. Screen curvature really isn't a big deal unless you're lining up several phones to build a tiny aqueduct or using one as a gutter to roll Raisinets into your mouth.
As a trend, curved phones matter mainly because they represent an effort to think outside the box, which is to say the rectangular form factor. Curved phones are a sign of what's to come: phones in wristbands, phones that fold, and so on. They'll get better.
Apple iWatch
It's more or less a given that Apple plans to introduce a computerized watch in 2014. It could be called iWatch, given the company's penchant for products prefaced with the letter "i". Presumably, it will do what other smartwatches do. Perhaps it will be better received. Recent smartwatches from Samsung and Sony have underwhelmed. The devices have been dismissed for costing too much and for lacking in battery life, processing power, and apps.
Apple's challenge is to avoid creating a device made redundant by smartphones. Smartwatches need to have a unique reason for being -- a killer app or indispensable function. They need to be more than a sidecar for the smartphone user who has everything. If Apple priced its iWatch for $99 and offered basic location tracking and communication capabilities without an expensive mobile carrier contract, it would sell millions to parents who want to keep in touch with their kids.
However, chances are Apple will aim for a higher price point, making it simply a wearable reminder that you have a lot of unread email.
Chrome OS tablet
Google should ship a Chrome OS tablet at some point in 2014. Given how well Chromebooks have been doing in schools and the fact that schools are also buying tablets, a Chrome tablet seems inevitable, particularly since Google offers a potential tablet design on its website, and company officials have publicly discussed the possibility. Google already has touch technology working on its Chromebook Pixel.
The next step is getting rid of the keyboard. And that's easier than ever, thanks to the recent improvements in the Chrome OS virtual keyboard. What will it be called? Chromescreen or Chrometab, perhaps?
Project Ara
Project Ara is an effort by Motorola Mobility and the Phonebloks community to create a series of smartphone modules that can be snapped together to perform specific, customizable functions. Motorola just announced a partnership with 3D Systems to manufacture Project Ara components using 3D printing technology.
This custom assembly line isn't likely to be ready next year, but Project Ara devices could be made available to early adopters next year.
Figure 2: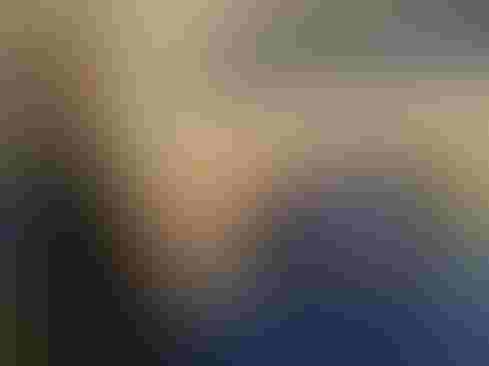 Gesture control
Between Microsoft Kinect and the integration of the Leap Motion Controller into HP's 17-inch Envy laptop, it's clear that the mouse and keyboard are not the only ways to interact with computers anymore. In 2014, we'll see this trend accelerate. More hardware will track gestures, and developers will begin to deliver compelling games that rely on gesture input.
Intel is helping PC and peripheral makers integrate its motion sensing technology into hardware products with its Perceptual Computing SDK. The first products to take advantage of this technology include Creative's Senz3D and Interactive Gesture Camera. Expect more hand waving in 2014.
Mind-machine interfaces
Touch input magnified the mobile revolution by making interaction easier while on the move. Gesture control and voice control are redefining the scope of device interaction by expanding input methods beyond our hands. Brain control may be the ultimate way to interact with machines, and the technology is moving beyond experimental settings.
The Emotiv EPOC is a $299 headset designed to let users control software and hardware using their brains. NeuroSky makes the $130 MindWave Mobile headset, which is bundled with games you can control using your mind.
And if you want a sharper brain, it's a potential option. Foc.us recently began shipping its transcranial Direct Current Stimulation (tDCS) headset, which promises to let users "overclock" their brains -- stimulate them with electricity to improve cognition. And who wouldn't want to deliver electric currents to their brain?
There will be more of this. Researchers have already demonstrated that brain signals can be sent electronically to another person to trigger a keystroke.
Personal medical monitoring
When people talk about the Internet of Things, they're talking about sensors. The most interesting network-connected sensors are medical, because they hint at the possibility of mitigating ridiculously high charges for medical services at hospitals and because they may be able to improve people's lives. Serious medicine isn't likely to ever be predominantly self-service, but you can expect a growing number of medical diagnostic tests to be made available through consumer-oriented devices.
For example, the Scanadu Scout, slated for release in 2014, is a monitor about the size of an Oreo designed to report your temperature, respiratory rate, oximetry, ECG, systolic blood pressure, and diastolic blood pressure to your smartphone.
The future is already here. It's just not yet connected to your smartphone.
There's no single migration path to the next generation of enterprise communications and collaboration systems and services, and Enterprise Connect delivers what you need to evaluate all the options. Register today and learn about the full range of platforms, services, and applications that comprise modern communications and collaboration systems. Register with code MPIWK and save $200 on the entire event and Tuesday-Thursday conference passes or for a Free Expo pass. It happens in Orlando, Fla., March 17-19.
Never Miss a Beat: Get a snapshot of the issues affecting the IT industry straight to your inbox.
You May Also Like
---