Accenture Jumps Into HealthCare.gov Hot Seat
Accenture Jumps Into HealthCare.gov Hot Seat
CGI Federal's mishandling of federal health exchange website paved the way for Accenture Federal Services.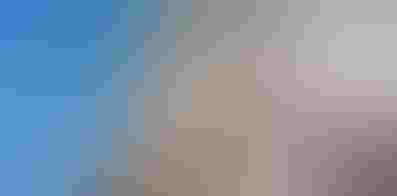 Courtesy of Accenture Federal Services
1 7 Portals Powering Patient Engagement
7 Portals Powering Patient Engagement (click image for larger view and for slideshow)
The dismissal of HealthCare.gov's lead contractor, CGI Federal, by the Centers for Medicare and Medicaid Services (CMS) and the agency's decision to hire Accenture Federal Services mark the latest effort by CMS to move beyond the management missteps that have plagued the online health exchange website since its launch last October.
The decision comes as CGI Federal's contract to manage HealthCare.gov's development was up for renewal at the end of February. Facing a barrage of criticism, CMS officials elected not to renew the contract, although CGI Federal will continue to have plenty of work with CMS. CGI Federal, however, has also taken hits for the contractor's work on the health exchanges for Massachusetts and Vermont. Both states froze payments to the company in late December, and said funding would not resume until the company met its contractual obligations.
Accenture comes in as new player in the HealthCare.gov lineup, although its record for building and maintaining large-scale, public-facing government websites for the IRS, the US Census Bureau, and the US Department of Education was one of the reasons behind CMS's decision to award the consulting giant a one-year contract. Accenture has also carved out a reputation for understanding the workings of the healthcare industry, and is credited with bringing California's healthcare insurance exchange online without the problems other states have experienced.
[Read our complete coverage of the HealthCare.gov launch here.]
In its new role at CMS, Accenture will be responsible for around-the-clock support of applications made on federally facilitated marketplace, including eligibility and enrollment functions, generating and transmitting the enrollment forms, and other services. The company will also lay the foundation for the next round of open enrollment, which starts in October.
The initial phase of the contract is worth $45 million; the final value of the contract will be defined by the mutually agreed-upon work plan, but by some estimates is expected to approach $90 million.
Accenture Federal Services Chief Executive David Moskowitz said the company's "deep healthcare industry insight as well as proven experience building large-scale, public-facing websites" will be play central roles in "improving HealthCare.gov."
The announcement came just three days after Accenture won a $184 million contract from the Washington Metro system to provide a state-of-the-art fare payment system that will allow passengers to use existing SmarTrip cards, as well as chip-enabled credit cards, federal ID cards, and mobiles phones using near-field communications.
While the federal health exchange has garnered headlines across the country for its disastrous initial rollout and poor contractor management, state health insurance exchanges have encountered significant failings of their own.
Maryland's state-run exchange, for example, has had an abysmal start, based in large part because of feuding between the contractors undertaking the program. Maryland officials knew the project was going badly, but decided to let it go live on Oct. 1. The system promptly crashed, and still is not working properly. Maryland Gov. Martin O'Malley is working to get emergency legislation passed to allow uninsured residents to enroll in the existing Maryland Health Insurance Plan, normally reserved for high-risk individuals.
In addition to problems with the health exchanges developed for Massachusetts and Vermont, Minnesota Gov. Mark Dayton has criticized IBM for problems dogging that state's health insurance exchange, while Oregon's prime contractor, Oracle, has been criticized for the poor performance of that state's health exchange website.
Patience Wait is a Washington-based writer who reports regularly on government information technology for InformationWeek.
Incidents of mobile malware are way up, researchers say, and 78% of respondents worry about lost or stolen devices. But while many teams are taking mobile security more seriously, 42% still skip scanning completely, and just 39% have MDM systems in place. Find out more in the State Of Mobile Security report. (Free registration required.)
Never Miss a Beat: Get a snapshot of the issues affecting the IT industry straight to your inbox.
You May Also Like
---