Act Now to Reap Automation Benefits Later
Act Now to Reap Automation Benefits Later
Forward-thinking enterprises are delivering business and infrastructure optimization with intelligent automation and looking now to business transformation.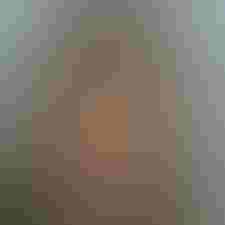 Artificial intelligence and automation using robotic process automation (RPA) are a disruptive force on business today. This combination – known as intelligent automation (IA) - is allowing IT service providers and clients to unlock new value in their services and transform the way they provide services and design business models for the future. The biggest opportunity for IA is the potential for a seamless and personalized human-machine experience.
Recent ISG research shows that enterprises and their managed service providers should incorporate RPA and AI into their services faster to better meet enterprise needs.
IA will significantly reduce current service provider contract values over the next five years. Although enterprises might not realize the full value of IA in the short term, forward-thinking organizations and service providers are recognizing considerable incremental value today. Enterprises can use IA to integrate systems of record and systems of engagement, and revolutionize the user experience.
What is intelligent automation?
IA integrates artificial intelligence into business applications, infrastructure, and processes. Included under the umbrella of IA are the strategies, skills, tools, and technologies that reduce, reconstitute or eliminate labor. Most use cases today are related to the back office, but the combination of AI and automation is allowing more complex, human-interfacing offerings and solutions as well. Enterprises are seeing significant reductions in cost due to elimination of labor in structured and repetitive processes. They are finding that developing and running IA can be much less expensive than off-shore labor.
ISG research demonstrates that more than half of enterprises think their service providers aren't incorporating RPA and AI fast enough. Many IT service providers deliver the equivalent of "table stakes" in their user experience, revolving around a transaction-driven model. Common services include on-site support when necessary, remote remediation, staffed call centers, some self-service assistance (including password reset, status and how-to questions), some automation for infrastructure management and performance (diagnostic and trending) analytics. Their value propositions are stable service and predictable costs but with suboptimal user experiences.
What constitutes a good experience?
Even today, an IA virtual assistant such as Alexa or Siri is always listening. In the future, they will proactively monitor you in both professional and personal contexts, knowing your wants and needs and creating a better work-life balance for your business and for you.
Customers and employees are demanding this better experience. The IT support organization uses personae segmentation to figure out how to minimize support costs by defining a set of hardware, software, and services around what the person does. A good first step that can be implemented today is to bring personae segmentation into support and set user expectations as to the level of support specific to their role.
The second phase is creating data-driven experiences. This means implementing a personalized user experience that requires integrating systems of record with systems of engagement and deep analytics and AI to establish systems of intelligence. Systems of intelligence use AI to continuously update user and customer models so businesses can anticipate, influence and improve interactions in real-time. A user would no longer be treated as a call, but as a relationship. It's the beginning of the business knowing the user as an individual and learning more about that user over time.
In addition, predictive analytics can improve periodic reports to real-time dashboards. The dashboards will be capable of drilling down to find root causes of potential failures, eliminating priority one problems before they become priority one and helping create better availability and user satisfaction.
Experience-driven support becomes the third level of capability. Support channels – including social, Internet, device, voice and others – recognize and leverage user preferences and user relationships in a holistic fashion. Business-level metrics are now the real KPIs. This experience-driven support is underpinned with cognitive analytics that don't just learn more about you and the way you conduct your business and your life over time, but also learn and adapt to the underlying infrastructure and business processes.
AI and IA are intertwined. We see companies like ServiceNow announcing their Intelligent Automation Engine and SAP with Einstein. IA providers and product owners such as IBM, Automation Anywhere, Google and Microsoft are announcing an API and hybrid environment that make pre-configured templates and capabilities available.
How to properly implement intelligent automation
In the future, IA will become key to higher quality business services. Service providers and enterprises must work together to strategize not only how to optimize business and infrastructure, but how to take advantage of new revenue opportunities and business models.
Innovation and the willingness to take risks are keys to winning in the marketplace. Enterprises using service providers should collaborate to develop strategies that focus on the most impactful ideas. This cooperation sets the expectation that all are working toward the best possible results.
In summary, enterprises must:
Start today. Leverage intelligent automation to optimize current IT and business processes. Use analytics to determine the processes that bring the biggest "bang for the buck."

Think longer term. Work across the enterprise and with service providers to determine transformational opportunities in horizontal and vertical business processes. Integrate systems of record and systems of engagement to reimagine the customer experience underpinned by systems of intelligence. Be prepared to restructure service delivery in response to the new model with reduced labor requirements.

Strategize with your key stakeholders. Business units, customers and IT should partner to plot a path together to IA-powered business services.
Imagine a seamless, personalized user-machine experience driving business and home. Intelligent automation is the key. Forward-thinking enterprises are already delivering business and infrastructure optimization with IA and looking now to business transformation. If you are just beginning to get on the IA bandwagon, you may already be too late. Realize incremental value now as you plan integrations for the future with your business units and clients today.
Linda Delbridge is the Director of Business Development for Robotic Process and Cognitive Automation at ISG, a technology research and advisory firm.
Never Miss a Beat: Get a snapshot of the issues affecting the IT industry straight to your inbox.
You May Also Like
---