Adopting Disruptive Tech is a Challenge; Here's How to Make it Easier
Adopting Disruptive Tech is a Challenge; Here's How to Make it Easier
A good way to help your organization embrace new technology is something that has been a prominent entity at user group meetings for decades.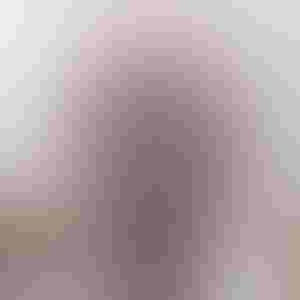 If you ask any organization whether it wants to use the latest disruptive technology to differentiate itself from its competition while lowering its total cost of ownership, the response is always going to be, "Yes, but how?"
The barrier to resolving this question is that the latest technology usually challenges well-known architectures that have been commonly used for existing solutions. There typically are unwritten rules of thumb that experienced professionals know for traditional technology, but haven't come across when dealing with the new technology. This disrupts not only the business, but also the workforce. So, organizations are ready to adopt the value of the technology but are worried that they will either implement it poorly or dilute the total cost of ownership savings by having to hire expensive experts.
In order to be successful, the main assets organizations need to disseminate these new technologies across their workforce are knowledge and skill.
Traditionally, the answer to this problem would be training and professional services, staff augmentation from a vendor, or recruiting a subject matter expert who can affect change across the organization.
These are still very important, but a faster way to scale knowledge and skill is by taking a bit of all of these solutions and starting a special interest group (SIG). Just like user groups in the open source community where people can learn from each other, organizations can do the same thing internally with a SIG, and the process of that learning becomes a knowledge repository for the entire company.
So what can your SIG do to efficiently disseminate new technology at your organization?
1. Assign a person to champion the technology. The SIG needs a champion (or collection of champions) that loves the technology, someone that is willing to spend the time needed to kick-start the group. What this champion is attempting to create is a community around the technology. Their job is to develop and gather resources -- books, videos, documentation, webinars -- as well as facilitate the group's ability to communicate. The SIG's approach should be "the more, the merrier." It's only when information moves freely that the entire organization benefits.
2. Communicate efficiently. The SIG needs a method of communication and the ability to form an internal knowledge repository. This could be Slack, a wiki, SharePoint, Webex, Zoom, etc. The lucky thing about working with open source technology in these cases is that there is an unbelievable amount of public resources.
What the SIG as a whole is attempting to do is distill these resources into internal hands-on knowledge and documentation. The SIG should meet on a regular cadence and pull in external resources and insights, as well as internal resources to demo what the group has learned from its use cases or, or to just have a Q&A.
3. Create a cluster configuration. A lot of the modern technologies that we use can run on our laptops. This is great for getting a feel for how they work, but most of these disruptive technologies are distributed. This means that to truly adopt them, it's a good idea to start off with a minimum highly available cluster configuration and make that freely available to any proof of value project within the organization.
This is an efficient catalyst to creating proof points compared with having each group or line of business prove the same thing over and over again on an individual basis, while also spending time and resources provisioning the same minimum cluster. Creating a shared zero SLA cluster where people can get things wrong, make mistakes, and learn from them changes the internal knowledge into skills.
4. Ensure the new technology is secure. We all worry about security. A new technology generally introduces a new threat vector. This means that the majority of organizations go through a certification to check that there are no security holes and become confident that if this technology is going to disrupt the business, that it can hold the necessary critical business datasets.
This certification should be done once and then be leveraged across the entire organization. It might be a good idea to have an SLA for your zero SLA cluster while the chief security office organization does their review.
5. Develop collateral. The process of certification results in a team effort to configure the software, not just in its most secure way, but also in the most secure way for your specific organization. How it integrates with Active Directory (AD) and LDAP is an easy, generic question for any vendor to answer. How it integrates with the organization's specific AD and LDAP implementation requires further documentation.
The same applies to hardware sizing. What is the organization's equivalent to an r4.xlarge? What negotiated SKU with your bare metal vendor should be ordered that fits the technology's needs? This creates run books and organization-specific documentation.
Once all this is in place, you should turn internal talent initially interested in the SIG into real-life subject matter experts. Create a method of getting help across an entire organization, not just within a line of business. Disseminate information resources to anyone who needs them and do so in the most efficient way. Make a way for people to get recognized by their peers for the great work they've done. It's important to have proof points showing that your organization can adopt a disruptive technology quickly and differentiate itself from competitors.
Paul Mac Farland is Director of Solutions Engineering at Confluent, a leading enterprise streaming platform built on Apache Kafka.
Never Miss a Beat: Get a snapshot of the issues affecting the IT industry straight to your inbox.
You May Also Like
---