Amazon Phone Looks To Be AT&T Exclusive
Amazon Phone Looks To Be AT&T Exclusive
It stands to reason that Amazon would have a single carrier partner for its first smartphone.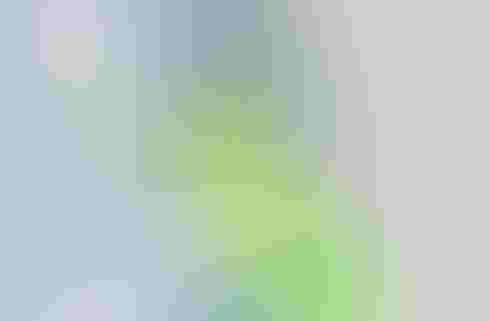 Government Data + Maps: 10 Great Examples
Government Data + Maps: 10 Great Examples (Click image for larger view and slideshow.)
AT&T will be the only wireless network operator to sell Amazon's smartphone. The device, which Amazon is expected to reveal at an event in Seattle on Wednesday, is the online retailer's first smartphone and a daring risk for all involved. Amazon and its partners have a lot to lose if the phone flops.
Amazon's exclusive arrangement with AT&T, reported by The Wall Street Journal on Tuesday, should not be a surprise to anyone. It makes sense for a number of reasons.
To start, Amazon has a long-standing relationship with AT&T thanks to its line of Kindle tablets. AT&T provides the wireless networking connectivity for Amazon's tablets, so why not its phones, too? AT&T is a natural first step for Amazon. Given the nature of their relationship, it is not unreasonable to assume that AT&T demanded the exclusive sales arrangement, at least at launch. One only needs to look at AT&T's history to see how this type of behavior has benefited the company.
[Will Amazon challenge Google in other areas, like health care? Read Google Fit: Another Try At Health Data?]
Back in 2007, AT&T was the sole carrier to offer Apple's iPhone. AT&T retained an exclusive arrangement with Apple for years before the iPhone spread to Verizon, and then later Sprint and T-Mobile. AT&T's distribution agreement with Apple helped it gain millions of new customers during a vital period of growth for the smartphone industry. Without the iPhone, AT&T would not be where it is today (and neither would Apple).
AT&T has always been a bit of a risk-taker when assessing its handset portfolio. AT&T Mobility CEO Ralph de la Vega has long held the belief that the company should offer its customers the widest possible range of platforms and devices. That's why AT&T was one of the first U.S. carriers to adopt Windows Phone and the only U.S. carrier to sell the Facebook phone (HTC First), among other firsts and exclusives. Some of these bets have paid off while others haven't.
Exclusive handset deals give AT&T a chance to win over customers in ways the other carriers can't match. If the Journal's sources are accurate, AT&T stands to sign up die-hard Amazon fans who have a penchant for making purchases through their mobile device. That's a good kind of customer to have. But it's still a risk.
While few concrete details about the Amazon smartphone have emerged, it is widely expected to offer some sort of 3D display technology using retina tracking and front-facing cameras to create images similar to holograms. It will have deep ties to Amazon's online marketplace, including the Appstore, which has tripled the number of available titles in the last year. Whether or not consumers will take to the Amazon smartphone in significant numbers, however, is a mystery.
Amazon's tablets do well, but are hardly market leaders. Their sales rank well below the numbers put up by Apple and Samsung quarter after quarter. Amazon is taking a bold step to think the appeal of its tablets will carry over to smartphones, especially given the fierce competition in the market and the lack of profits. Apple and Samsung own 100% of all the smartphone profits. None of the other smartphone makers, of which there are dozens, is making any real money by selling mobile phones. Surely Amazon doesn't expect to make a profit selling its device. Rather, the Amazon smartphone will be another platform through which consumers can make content purchases. Amazon has the content, but can it sell its platform? We'll learn more on Wednesday.
InformationWeek's new Must Reads is a compendium of our best recent coverage of the Internet of Things. Find out the way in which an aging workforce will drive progress on the Internet of Things, why the IoT isn't as scary as some folks seem to think, how connected machines will change the supply chain, and more. (Free registration required.)
Never Miss a Beat: Get a snapshot of the issues affecting the IT industry straight to your inbox.
You May Also Like
---