Amazon Prime Goes Drone
Amazon Prime Goes Drone
Amazon Prime Air would deliver packages up to five pounds, but it's far from clear that drones would be safe and welcome in urban areas.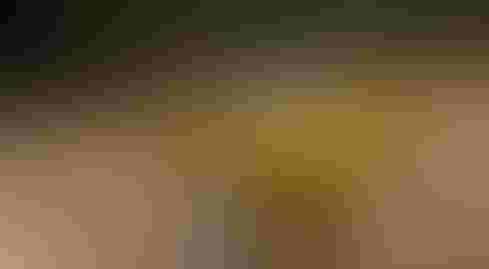 Amazon Prime Air quadcopter.
Military Drones Present And Future: Visual Tour
Military Drones Present And Future: Visual Tour (click image for larger view and for slideshow)
Amazon.com is testing drones to deliver small packages, CEO Jeff Bezos said on Sunday in a 60 Minutes interview. The company's goal is to be able to deliver goods to customers within 30 minutes of receiving an order.
The tests are being conducted with drones known as octocopters, with an eye toward being able to carry payloads of up to five pounds. The service is tentatively called Amazon Prime Air.
"The hardest challenge in making this happen is going to be demonstrating, to the standards of the FAA, that this is a safe thing to do," Bezos told 60 Minutes correspondent Charlie Rose. "I don't want anyone to think that this is just around the corner. This is years of additional work from this point."
When Rose pressed him to provide a more precise timeframe, Bezos said that he's an optimist, and that he believes the technology could be ready in four to five years.
What's less clear is whether consumers will be ready. Given US military use of drones, there's a large portion of the world that isn't likely to be receptive to deliveries from the air. Beyond that, drones raise issues of privacy, safety, noise, and regulation.
Civilian drones are currently regulated under the FAA's rules for flying model airplanes (AC 91-57). Under current rules, the FAA expects drones to remain within the operator's line of sight. The FAA Modernization and Reform Act of 2012 directs the agency to integrate drones into national airspace rules by September 2015.
Drones traveling beyond the line of sight need sensors and cameras to navigate autonomously or via remote control. Assuring people that a drone isn't gathering surveillance footage will require considerable effort, particularly in countries where Google had its Street View cars gathering WiFi data. Allaying public fears will not come easily, because drones are already gathering aerial footage that's raising privacy concerns.
A 2005 report titled "Safety Considerations for Operation of Unmanned Aerial Vehicles in the National Airspace System" is cautiously optimistic about the potential for small UAVs to operate safely, even in densely populated areas. "For mini UAVs, operation over 95% of the country could be achieved, with a low reliability requirement," the report states. "To operate over highly populated areas, additional mitigation measures that lessen the impact if an accident occurs may need to be employed."
And drone accidents do occur. A remote controlled drone crashed at Virginia Motorsports Park in Richmond in August during the Great Bull Run, a recreation of Spain's Running of the Bulls. Four or five people received minor injuries as a result, according to The Washington Post, which has published video of the drone descending into the crowd. Bezos coincidentally bought The Washington Post that same month.
In October, a man was nearly struck by a drone that crashed at his feet in Manhattan. The drone operator, reportedly a 34-year-old Brooklyn musician, was arrested.
The FAA is revising its rules for operating unmanned aerial vehicles. Whatever safety measures end up being required by the agency, drone costs will probably go up as a consequence. And if the drone delivery industry ever takes off, it will take only one terrorist using a drone to deliver explosives to bring the whole thing crashing back to Earth.
Nonetheless, drones are already a hit with investors. In October, Bloomberg reported that venture capitalists had invested $40.9 million in drone-related startups during the first nine months of 2013 -- more than twice the amount invested in all of 2012. Like Bezos, drone investors appear to be optimists. Or their financial padding ensures they would survive a drone industry crash.
There's no single migration path to the next generation of enterprise communications and collaboration systems and services, and Enterprise Connect delivers what you need to evaluate all the options. Register today and learn about the full range of platforms, services, and applications that comprise modern communications and collaboration systems. Register with code MPIWK and save $200 on the entire event and Tuesday-Thursday conference passes or for a free expo pass. It happens March 17-19 in Orlando, Fla.
Never Miss a Beat: Get a snapshot of the issues affecting the IT industry straight to your inbox.
You May Also Like
---