AOL Adds 'Native' Mobile Ads
AOL Adds 'Native' Mobile Ads
AOL Platforms aims to give advertisers better results, but some critics object to the editorial-like appearance of native ads.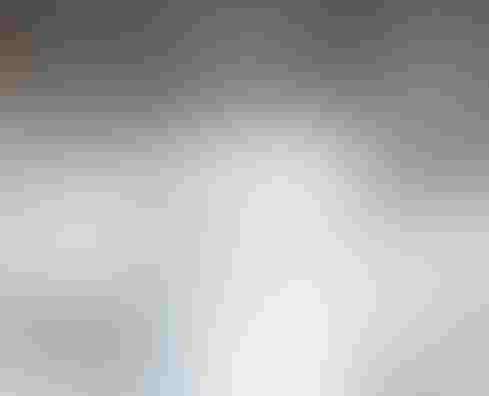 AOL Platforms on Thursday plans to introduce a new "native" mobile ad unit that will offer marketers a way to promote the installation of apps on mobile devices.
"Native" in advertising parlance means "camouflaged." Native ads resemble editorial content, though they tend to include a label like "Sponsored." The idea is that ads that don't look like ads perform better than obvious pitches.
Chad Gallagher, director of mobile at AOL Platforms, said in a phone interview that native ads do just that. While AOL's native mobile ads prompt viewers to click about as often as traditional banner ads, post-click-through engagement is about six times higher than a display banner, he said.
That's particularly important when trying to encourage someone who clicked on an ad to then click again to initiate the download of an app. AOL says its new native ad unit reaches 86 million users per month through its various websites and through third-party publishing partners.
[Samsung's most known as a hardware maker, but sees software as the better way to compete. See Samsung's Next Frontier: Apps.]
"When something matches the look and feel and design and placement of the content people are consuming, I think they respond much better to it," said Gallagher. "It feels like it's a part of the experience."
Native ads mean different things to different people, said Gallagher. "What we're doing is allowing publishers to create an ad unit that mimics the look of their actual site."
Two decades ago, when publishing industry profits had only begun to come under pressure from the Internet, it was still common to distinguish between ads and editorial. Today, the distinction is far less clear, if it exists at all.
According to a survey conducted last summer by the Online Publisher's Association, 90% of US publishers either already offer native advertising options or plan to do so this year. The practice has become commonplace enough to concern the Federal Trade Commission.
"By presenting ads that resemble editorial content, an advertiser risks implying deceptively that the information comes from a non-biased source," said FTC commissioner Edith Ramirez at a workshop on native advertising held in December.
The FTC has urged search engines to ensure that customers can distinguish between organic and paid search content. It could insist that publishers make the distinction between ads and editorial more obvious as well.
In the meantime, the mobile-driven advertising renaissance can be expected to continue. In February, Yahoo introduced Yahoo Gemini, a marketplace for mobile search ads and native ads. Twitter last week rolled out a new ad unit to drive the installation of mobile apps. Google this week updated its AdWords service with improvements to its app promotion ads, among other additions. Facebook is expected to roll out a mobile app network next week at its F8 developer conference, a network likely to build upon the data accessible through its Parse backend service. The world is going mobile and the advertising industry wants to be there.
Gallagher said that many websites still use traditional rectangular banner ads, despite the emergence of better alternatives.
"I think the opportunity to create better advertising, re-envisioned for where the medium is going, is just completely untouched," he said. "There's a massive opportunity here to do a better job."
There's also potential risk. As Bob Garfield, co-host of NPR's On The Media, put it at the FTC's workshop, "The greatest threat of native advertising is not the deception of consumers and not the unmet needs of brands; the gravest threat is to the media themselves. With every transaction, publishers are mining and exporting that rarest of rare resources, trust."
But by the mathematics that allow us add "advertising" to "editorial" and get "content," we should be able to concoct a palatable substitute for trust. Let's call it "social."
Too many companies treat digital and mobile strategies as pet projects. Here are four ideas to shake up your company. Also in the Digital Disruption issue of InformationWeek: Six enduring truths about selecting enterprise software. (Free registration required.)
Never Miss a Beat: Get a snapshot of the issues affecting the IT industry straight to your inbox.
You May Also Like
---