Apple Arms For Wearable War
Apple Arms For Wearable War
Apple is expected to announce two new iPhones and a wearable device this week. Can it crack the wearables formula?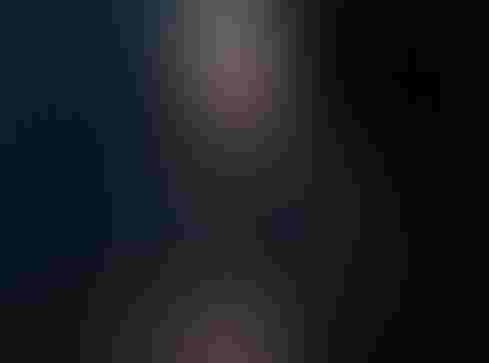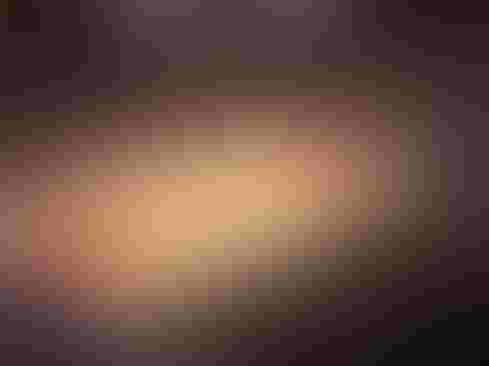 10 Secret Reasons Ballmer Bought LA Clippers
10 Secret Reasons Ballmer Bought LA Clippers (Click image for larger view and slideshow.)
Apple on Tuesday plans to hold a media event at the Flint Center for the Performing Arts on the De Anza College campus, not far from its headquarters in Cupertino, Calif.
The location carries special symbolism for the company: It's where 30 years ago Apple co-founder Steve Jobs introduced the Apple Macintosh, the first widely adopted consumer-oriented computer with a graphic interface.
By its choice of venue and the fact that it plans to stream the event live, Apple has made clear that its announcement will be of comparable import: the creation of a new product line.
The fact that Apple has erected a temporary exhibition space, presumably to display its new products, underscores the event's significance to the company. Those fixated on Apple's rivalry with Google might be inclined to see Apple's showroom as mockery of Google's ill-fated barge-borne showroom, but that's reading too much into the tea leaves. Apple simply intends to present its products in a controlled environment, in the best possible light.
[Check out these locales for good photos while you're at Interop. Read 9 Selfie-Worthy Views Of NYC Skyline.]
Apple is expected to introduce two new iPhone models with larger screens and to announce and demonstrate a wearable device expected to ship early next year. The media has referred to the wearable device as "iWatch," but Apple might use another name.
There are good arguments for the name iWatch: It's simple, it fits Apple's mobile naming scheme, and it meets market expectations. There are also reasons Apple might want to go with another name, something like iBand: The term is not tied to time-telling, perhaps the least interesting function possible of a mobile device for one's wrist. Judging by the presence of the HealthKit, HomeKit, and CloudKit APIs in iOS 8, Apple intends for its mobile devices to be used to acquire and store health data, interact with Internet-enabled appliances, and access files from the cloud.
Apple's presumed entry into the wearable market will be hugely important as a yardstick for CEO Tim Cook. If the iWatch, or whatever the device is called, proves popular, it will silence naysayers who believe the company's best days are behind it, and it will reassure investors that Apple remains an industry leader. If it fails, Google and Android Wear are likely to benefit, and Apple might find itself on the defensive.
Apple's wearable device also will be hugely important for the technology industry in general. If Apple, with its proven sense of fashion, product design, and engineering, cannot make wearables work as mass-market items, it's hard to imagine any company can.
There are reasons to bet on Apple. The first is timing. Apple's iPod succeeded in part due to good timing: Apple was not first to market -- other MP3 players were available from other vendors -- but the iPod was easy to use, well-integrated with Apple's computers, and also available for Windows (which was important at the time). The iPod did right what other MP3 players did wrong.
The wearable market is in a similar state: There are a variety of interesting smartwatches and activity trackers on the market, but none yet provides a great user experience and there's no industry pacesetter. There's lots of innovation, like Google Glass, but there's also inadequate understanding of the social and fashion issues raised by wearable devices.
The second reason Apple should succeed is power, more precisely wireless charging. Power consumption continues to be a challenge for wearables, which must trade battery size and capacity for portability. It is the main complaint about the Moto 360 smartwatch -- the battery doesn't last long enough. Though Apple has undoubtedly designed its iWatch to draw as little power as possible, it is also reportedly planning to provide a wireless charger to recharge its latest mobile devices. This is likely to be a significant user experience advantage. Taking off a wristband and tethering it to a USB cord is an unwelcome chore, and anything that can be done to ease the burden of maintaining the device should pay off in user enthusiasm.
The third reason is payments. Mobile payments have not taken off in the US to the extent they have elsewhere in the world. We know that mobile payments work abroad. Apple has a fair chance of making them work here, for several reasons. First, it has more than 500 million Apple IDs, many of which are associated with credit cards. Also, it has enough brand clout to attract partners such as American Express, MasterCard, and Visa. Finally, it has a Touch ID sensor with the potential to enable one-touch authentication. Apple also reportedly is planning to include NFC technology, used to facilitate wireless payments, in its new iPhones and wearable device.
Apple's wearables strategy probably has more to do with mobile payments than anything else. Collecting fitness data might appeal to some, but it's not likely to be a great business for Apple, even if it provides other companies with subscription opportunities. If Apple can collect a cut of payments processed by its partners, it will tap a significant revenue stream.
But Apple's success is far from certain. Wearables like smartwatches remain a niche item because they're largely unnecessary, particularly for those who already have a smartphone. Having a truly usable Internet-connected computer in your pocket was revolutionary. Having a less-capable computer on your wrist with a smaller screen and interface is something less than that. If Apple's wearable is to be a meaningful product in its own right, rather than an accessory that adds value to the company's existing products, it will need to solve a real problem that smartphones don't address. Beyond mobile payments, it's hard to see what that problem might be.
In its ninth year, Interop New York (Sept. 29 to Oct. 3) is the premier event for the Northeast IT market. Strongly represented vertical industries include financial services, government, and education. Join more than 5,000 attendees to learn about IT leadership, cloud, collaboration, infrastructure, mobility, risk management and security, and SDN, as well as explore 125 exhibitors' offerings. Register with Discount Code MPIWK to save $200 off Total Access & Conference Passes.
Never Miss a Beat: Get a snapshot of the issues affecting the IT industry straight to your inbox.
You May Also Like
---