Apple Buys Beats For Brand Power
Apple Buys Beats For Brand Power
The price of cool comes to $3 billion, as Apple seeks cred with a younger audience.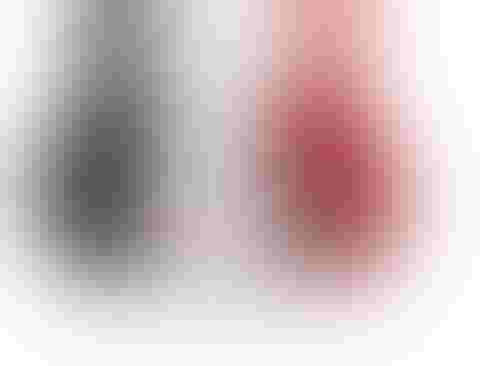 Apple on Wednesday said it has agreed to buy streaming service Beats Music and Beats Electronics, the affiliated audio equipment maker, for $3 billion.
As part of the deal, the largest to date for Apple, Beats co-founders Jimmy Iovine and Dr. Dre will join Apple, deepening the company's connections to music industry power players.
Tim Cook, Apple's CEO, said in a statement that Apple is buying the companies "so we can continue to create the most innovative music products and services in the world."
The $3 billion acquisition consists of $2.6 billion for Beats Music and $400 million for Beats Electronics, a breakdown that happens to reflect Apple's proportional interest in streaming and consumer electronics. Selling premium-priced Beats headphones and speakers undoubtedly fits Apple's preference for selling products with high margins, but the deal is largely about streaming and brand power.
[What else is next for Apple? Read Apple Eyes Home Automation.]
Apple senior VP of Internet software and services Eddy Cue in a statement said the addition of Beats will improve the company's music lineup, "from free streaming with iTunes Radio to a world-class subscription service in Beats, and of course buying music from the iTunes Store as customers have loved to do for years."
But just because customers have been downloading songs from iTunes for years doesn't mean they will continue to do so a decade hence. As streaming music services have become more popular, music downloads have become less so, threatening the relevance of Apple's iTunes music store and Apple's position as a digital goods gatekeeper. Many younger music consumers no longer see the need to download and store songs; they prefer paying a monthly subscription fee for access to a vast library of songs.
Van Baker, research VP at Gartner, said in a phone interview that the Beats Electronics is not the focus of this deal. "There's no reason why Apple couldn't create the equivalent of Beats headphones on its own," he said, attributing a competence to the company not evident in its underwhelming iPod Hi-Fi. "I think this is about the streaming side of things."
Beats Music was built through the acquisition of a streaming service called MOG in 2012, which suggests Beats isn't sought for superior engineering talent. Baker suggests Apple is buying the company because of the power of the Beats brand and because of the audience that Beats has attracted.
"Why not buy Spotify? Apple already has the Spotify audience," said Baker. "They're after a younger, edgier audience. The challenge will be retaining them."
A young music customer, Baker recounted, said this about the deal: "Who wants to buy a set of Beats headphones with an Apple logo on it?"
Apple may well withhold its logo from Beats products for that very reason: Apple, the underdog a decade ago, has become the big dog, as Baker put it. And that's not cool, at least among the young. When kids see Apple products, they see the things their parents use.
In Apple's attempt to reinvigorate its image, there are echoes of Oldmobile's 1988 ad campaign, "This is not your father's Oldsmobile." The slogan wasn't enough to revive Oldsmobile, but Apple's business situation is far sunnier. Maybe cool is just a commodity that can be bought and streamed for a monthly fee.
Baker isn't sure whether the deal will quiet critics who argue Tim Cook's management of Apple has been lackluster. The financial wisdom of the deal will take time to assess. But the deal "establishes that Apple is Tim Cook's company now," Baker said. "Not many people think Steve Jobs would have bought Beats."
IT is turbocharging BYOD, but mobile security practices lag behind the growing risk. Also in the Mobile Security issue of InformationWeek: These seven factors are shaping the future of identity as we transition to a digital world (free registration required).
Never Miss a Beat: Get a snapshot of the issues affecting the IT industry straight to your inbox.
You May Also Like
---