Apple Eyes Home Automation
Apple Eyes Home Automation
An Apple home automation platform would turn iOS devices into controllers for networked appliances.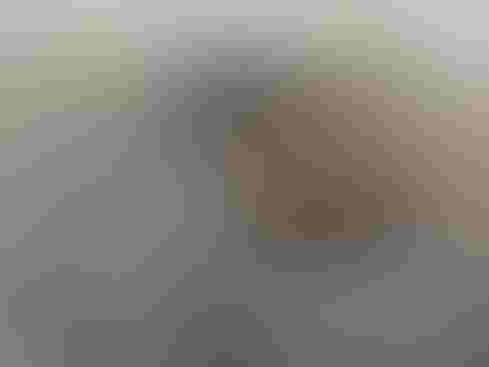 (Source: <a href="http://commons.wikimedia.org/wiki/File:Electrical_kitchen_appliances-01.jpg"target="new">Wikimedia Commons</a>) Google I/O 2014: 8 Things To Watch
Google I/O 2014: 8 Things To Watch(Click image for larger view and slideshow.)
Apple reportedly is preparing to launch a software platform that will turn iOS devices into controllers for networked appliances.
According to a Financial Times report (registration required), Apple plans to introduce its interface for the Internet of Things at its Worldwide Developer Conference next week, challenging similar initiatives by Google, Samsung, and other companies.
A select group of appliance makers is said to be participating in an Apple certification program that will ensure their smart home products will work with Apple's platform.
We've been here before. Back in 2001, at the Macworld Conference keynote, then Apple CEO Steve Jobs said that reports of the death of the personal computer were premature. US computer sales were down about 30% during the 2000 holiday season, prompting earnings warnings from Apple and others. Industry angst at the time echoed the worries of PC makers a few years ago as they lost share to mobile devices, as well as the concerns of mobile device makers more recently as growth in mature markets has flattened.
[Apple users battle a new foe in Australia. Read Apple Users Fend Off Ransom Attacks Against iPhones & Macs.]
"We think the PC is on the threshold of entering its third great age," Jobs declared. "And that age is the age of digital lifestyle. And that's being driven by an explosion of new digital devices. We have cell phones everywhere. We have portable music players: CDs and their cousins, the new solid-state MP3 players now, everywhere. We have digital camcorders everywhere. We have DVD players exploding in consumers' home and in businesses as well… And we believe the PC, or more importantly, the Mac, can become the digital hub of our new emerging digital lifestyle, with the ability to add tremendous value to these other digital devices."
Assuming the Financial Times report proves accurate -- there's no guarantee Apple's plans won't change -- the home automation strategy should resemble its digital hub strategy: Apple adding value to a set of network-ready appliances.
Figure 1:
(Source: Wikimedia Commons)
Apple has already started down this road. Its CarPlay platform for automakers allows in-car systems to integrate with iOS functions such as Siri, navigation, telephony, music, and messaging. The introduction of a similar platform for networkable home appliances would simply be a logical extension to that strategy. It also would be a logical response to Google's acquisition of Nest Labs and its rumored interest in Dropcam, Microsoft's HomeOS, and Samsung's push into smart appliances.
But the logic of a digital hub strategy for networked devices doesn't ensure the popularity of such devices. Technology companies hope the Internet of Things and wearable devices will become as popular as mobile devices, but they haven't yet.
When the iPhone took the world by storm in 2007, it had three compelling features: It was a music player, an Internet-connected portable computer, and
a mobile phone, wrapped in an easy-to-use touch-based interface.
Networked devices and wearables fall short of that. They tend to offer similar functions but with more constraints, or they offer information such as exercise data that's potentially interesting to a few but isn't critical. Despite its attractive design and interface, the Nest Thermostat's value is shaky. Some users report saving energy with the device; others report the opposite. Ultimately, energy savings can be achieved with any programmable thermostat, or without one, because smart consumers can do what smart devices can do and more. Apple might be able to use its familiar iOS interface to offer a better user experience with appliances and wearables, but few of these devices will be as broadly useful or appealing as a smartphone.
Further magnifying Apple's challenge, the passage of time has made some aspects of the company's digital hub strategy obsolete. In 2001, Jobs cited five advantages to using a Mac as a front end for digital devices: the computer's large screen, the ability to run complex applications, the ability to burn CDs, the computer's more affordable storage, and the computer's ability to connect to the Internet.
Of these, only the first two remain relevant. Smartphones and tablets tend to have nicer interfaces than wearable devices or networked appliances. And they can handle complex apps more effectively than most appliances. But even so, these two distinctions are dwindling, because voice-based interaction does not require a screen, and because appliances like Samsung's T9000 refrigerator might run a full-blown Android operating system. Computing power has migrated from the center of the hub to the edges.
As for the other aspects of Apple's digital hub strategy, they're obsolete. CD burning no longer matters. Storage can be accommodated in the cloud or on small, affordable, high-capacity peripherals, and pretty much every electronic device these days is networkable or Internet-ready.
That said, Apple still has something to offer: It's one of a handful of companies that can actually manage an appealing interface, and it can ensure there's sufficient privacy and security in its device ecosystem. And its brand counts for a lot. It's a more recognizable name than other home automation players like ZigBee or X10 to most consumers.
But if Apple is looking to establish a product line to rival the iPod, iPhone, and iPad, it's not likely to do so with networked appliances. With Apple TV now a significant business, expect home automation to become Apple's next hobby.
IT is turbocharging BYOD, but mobile security practices lag behind the growing risk. Also in the Mobile Security issue of InformationWeek: These seven factors are shaping the future of identity as we transition to a digital world (free registration required).
Never Miss a Beat: Get a snapshot of the issues affecting the IT industry straight to your inbox.
You May Also Like
---