Apple iPad Sparks Interest In Enterprise Apps
Apple iPad Sparks Interest In Enterprise Apps
But work remains before large companies can embrace the iPad and iPhone without worry.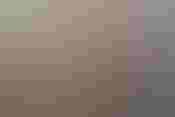 Apple iPad Launch in Pictures
(click image for larger view)
Apple iPad Launch in Pictures
The introduction of Apple's long-anticipated iPad last week has amplified the already considerable interest in mobile applications and the iPhone.
Apple SVP of iPhone software Scott Forstall predicted a new gold rush, an echo of the frenzy that has created 140,000 third-party apps in less than two years.
Companies that develop iPhone applications -- and soon iPad applications -- for corporate clients, suggest that there may be something to the marketing hype.
Joshua Greenman, president of Mercury Development, a custom application developer based in St. Louis, Mo., said he'd seen a flurry of new interest in iPad apps and continued interest in the iPhone.
"When the iPhone first came out, there was an exceptionally high demand from both sophisticated and unsophisticated clients," he said. "As the platform has matured, we're seeing more sophisticated clients and less unsophisticated ones."
He attributes the waning interest from unsophisticated clients to the recognition that custom application development can be complicated. "The best thing that businesses can do if they're considering developing an app is to write out a detailed spec and think it through before they communicate with a company like ours," he said.
Marine Leroux, CEO of Bamboudesign, a firm that just announced a mobile application design and development service for advertisers, corporations and entertainment companies, also sees rising interest in mobile applications, particularly on the iPhone. "The reason we got into this business was because of the market opportunity of the iPhone," she said. "It's the Internet all over again."
Just as companies realized that they had to have Web sites in the 1990s, Leroux anticipates that mobile applications will become a necessity. "One hundred forty thousand apps isn't that much compared to the number of businesses in the world," she said. "I think the day will come when the App Store has one million apps. There's a lot of space for growth and companies are trying to get into it."
Raven Zachary, president of iPhone development consultancy Small Society, echoes that sentiment. "Just as there was an urgency around Web site development in the '90s, we're seeing the same urgency in mobile apps."
But that urgency hasn't made it to large IT groups. Among indie developers, Zachary says the situation now, where developers have less than two months to get iPad-friendly apps into Apple's iTunes App Store before the iPad becomes available, is similar to the months leading up to the July 2008 opening of the App Store. "There's a similar sense of urgency going on with the iPad," he said. "But we're not seeing it as strongly from the enterprise market."
Despite obvious opportunities for enterprise iPad apps, Zachary says it's premature to expect IT managers to be budgeting for iPad app development.
Nevertheless, he considers enterprise iPad apps to be inevitable due to the new possibilities arising from improved screen real estate. He points to The Omni Group, which has decided to bring its five previously Mac-oriented productivity and visualization apps -- OmniGraffle, OmniOutliner, OmniPlan, OmniFocus, and OmniGraphSketcher -- to the iPad. These are apps that would not work well on the iPhone due to its lack of screen space.
Forrester Research estimates that most apps take at least six months of full-time work to create, at a cost of between $20,000 and $150,000. While complicated projects can certainly cost more, both Greenman and Leroux suggest that iPhone apps and iPad apps can easily be developed at prices on the low end of that spectrum, or less.
Noting that budgets really depend on the scope of required work, Leroux says that a $15,000 to $20,000 budget is not unreasonable for the sort of applications commissioned by small- and medium-sized businesses. She says her firm has an advantage because it tends to use Corona, an iPhone development framework, to accelerate the development process.
"Corona allows for faster development and therefore allows for a reduced development cycle," she said.
Corona is like a simpler version of Adobe's Flash, which Apple famously doesn't allow on the iPhone or iPad. Leroux estimates that 30 lines of Corona code, written in the Lua programming language, can accomplish as much as 300 lines of Objective-C, Apple's primary development language. Nonetheless, developers working with her firm also use Objective-C when necessary.
Greenman uses Objective-C, as do most iPhone developers. Other alternative development frameworks include PhoneGap, rhomobile and Unity3D.
Leroux sees a lot of promise in the iPad's more expansive canvas. "There really is an opportunity with the iPad," she said. "Enterprise apps may need a little more space than the iPhone's screen real estate."
But Apple's assistance may be required to fulfill that promise.
Gartner VP Ken Dulaney says that his firm's view of the iPhone and iPad is that while they're useful for e-mail and browsing, they're inadequate when it comes to enterprise security requirements. "The iPhone is just not in the BlackBerry or Windows Mobile world in terms of security," he said.
The problem is that Apple's iPhone SDK doesn't allow developers to create apps that run background processes, which are necessary for corporate security applications and policies.
Nonetheless, he says that enterprise customers are interested in iPhone and iPad apps and that the iPhone is being used in corporate settings. "Customers don't listen to us all the time," he said.
He expects however that the forthcoming Apple iPhone 4.0 SDK will address some of the security shortcomings. Even so, he says, the iPad's fragility -- even with the protective cases that are sure to follow -- will limit its use in environments where drop damage or other impacts might occur.
Zachary doesn't see security as a significant problem. "The concern about security is overblown," he said. Apple's security model, he said, is that each app acts as a virtual machine and is isolated from the others. "The risk of an iPad is more about the security of the network that it's on," he said.
Never Miss a Beat: Get a snapshot of the issues affecting the IT industry straight to your inbox.
You May Also Like
---