Apple OS X, iOS Draw Closer
Apple OS X, iOS Draw Closer
At WWDC, Apple shows it is building connections between its desktop and mobile operating systems. Apple is fortifying its position by opening up new opportunities for developers.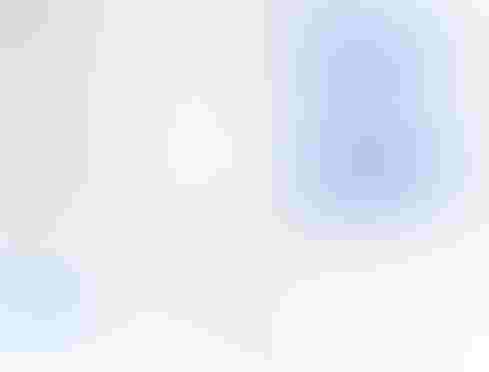 OS X's Messenger adopts the flatter look.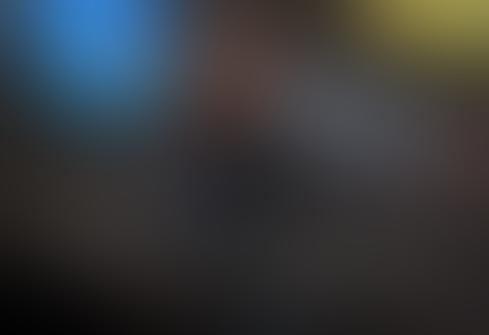 Apple WWDC 2014: 9 Things To Expect
Apple WWDC 2014: 9 Things To Expect (Click image for larger view and slideshow.)
Apple on Monday introduced new versions of its desktop and mobile operating systems, OS X 10.10 and iOS 8, respectively. The free software will be offered to consumers this fall but is available to developers in beta form now.
At Apple's 25th Worldwide Developer Conference in San Francisco, Calif., CEO Tim Cook arrived on stage to celebrate and thank Apple's developer community, which has surpassed 9 million developers, up almost 50% from last year.
He took a moment to ridicule Windows, noting that while 51% of Apple's 80 million user installed base had updated to OS X 10.9 Mavericks, only 14% of Microsoft customers had updated to the latest version of Windows.
Cook took a swipe at Android as well, noting that half the company's new customers in China had switched to iOS from Android devices. "They had bought an Android phone, by mistake, and had then sought a better experience and a better life," he said, adding that although 89% of iOS customers were using the most recent version of iOS, only 9% of Android users were using the latest version of Android.
[Admit it: Do you need this app? Read Smartphoning While Walking: App Says Look Up!]
This matters to developers interested in using new operating system features in their apps. Users of legacy versions of operating systems can't take advantage of features based on new technology.
Craig Federighi, senior VP of software engineering, said Apple OS X 10.10 will be called "Yosemite," after joking about the possibility of OS X "Weeds." The desktop software features a revised user interface that borrows heavily from iOS with a new dark look. Its Spotlight search app has been freed from a fixed place in the menu and will become much more important to local and browser-based search -- Spotlight search suggestions now show up in response to Safari searches. Consider this the groundwork for challenging Google Search.
As if to validate former CEO Steve Jobs's view that Dropbox is a feature, not a product, OS X "Yosemite" includes iCloud Drive, an expansion of Apple's iCloud storage service that provides access to iOS documents and synchronizes files across Apple devices and Windows devices.
Among other additions, Apple's Safari browser now supports HTML5 Premium Video, otherwise known as HTML-based DRM. Maligned among supporters of open-source software and celebrated by content publishers, HTML5 Premium Video will allow users to view protected video streams from providers such as Netflix without plugin technology such as Adobe Flash or Microsoft Silverlight.
AirDrop, Apple's application for transferring files wirelessly between apps, now supports iOS. Federighi's observation that the improved AirDrop is "really convenient" represents a huge understatement -- the speed bumps that hindered sharing files between iOS and OS X devices are now gone.
Apple debuted a feature called Continuity that allows people using iOS and OS X hardware to share application data, so users can move seamlessly to different devices while working on the same project.
OS X Mail now can send and receive encrypted messages up to 5 GB in size. Key handling was not discussed, so it's unclear how secure Apple's implementation will turn out to be.
Though OS X 10 "Yosemite" will be released in the fall, Apple will make early versions available to consumers who wish to participate in beta testing.
iOS 8 includes: QuickType, a predictive typing technology; Siri improvements such as Shazam song recognition and touchless activation; HealthKit, an app for tracking health data; enterprise data protection enhancements; a new Messages app with Tap to Talk sharing and thread-control features; Family Sharing, so family members can view media across devices; and Photo improvements, some of which will arrive next year.
Apple's developers can look forward to many App Store improvements that will make apps easier for customers to find and discover, such as video previews of apps and app beta testing. Extensibility, a feature similar to Android Intents, allows developers to incorporate functionality for other apps.
Apple is taking on Amazon Web Services and Facebook's Parse with a backend service called CloudKit. It is also offering a home automation protocol called HomeKit to allow secure device pairing of smart appliances. It also debuted Metal, a low-level graphics acceleration technology for Apple A7 chips that might encourage the creation of high-quality iOS-only games.
Unexpectedly, Apple introduced Swift, a new programming language to provide a streamlined alternative to the powerful -- but complicated and excessively verbose -- Objective-C that the company has relied on for decades.
IT is turbocharging BYOD, but mobile security practices lag behind the growing risk. Also in the Mobile Security issue of InformationWeek: These seven factors are shaping the future of identity as we transition to a digital world. (Free registration required.)
Never Miss a Beat: Get a snapshot of the issues affecting the IT industry straight to your inbox.
You May Also Like
---