Apple, Samsung Back In Court
Apple, Samsung Back In Court
Heads roll at Samsung HQ as the company appeals a $930 million judgment awarded to Apple.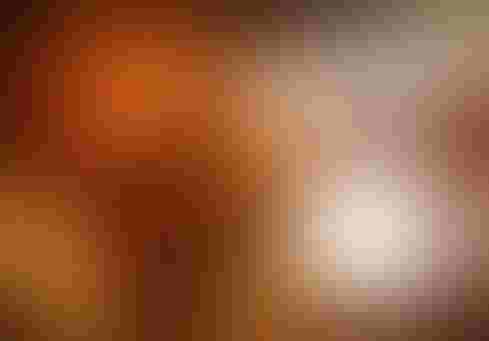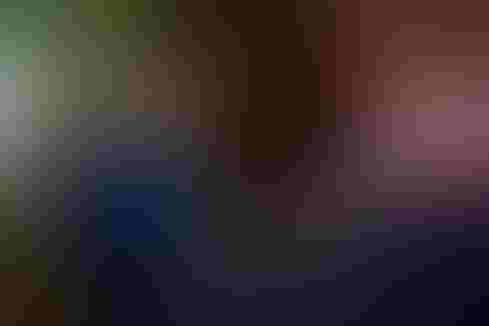 Smartphone Personality Test: Can You Judge Me Now?
Smartphone Personality Test: Can You Judge Me Now? (Click image for larger view and slideshow.)
Apple and Samsung will face off in court again on Thursday, continuing their dispute over smartphone patents. The two companies have been at odds since Apple sued Samsung for violating patents covering the design and other aspects of the iPhone. That case concluded with Apple winning big. Samsung, unhappy with the huge damages awarded to Apple, appealed. This marks the beginning of the appellate case.
Here's a quick refresher on where Apple and Samsung stand with respect to litigation. Apple first sued Samsung in April 2011 for violating iPhone patents. Samsung countersued. The trial didn't get underway until mid-2012. A jury found Samsung guilty of violating Apple's patents in August 2012 and awarded Apple $1.05 billion in damages. Later that year, the judge overseeing the case said the jury miscalculated the damages. The damages were not solidified until late 2013, at which time the primary case was closed. In the end, Apple was awarded $930 million.
Apple believes Samsung willfully stole Apple's ideas for use in its own smartphones. Samsung's Galaxy S devices caught on with consumers and generated enormous profits for Samsung. Apple felt Samsung was profiting off Apple's intellectual property. The 2011 lawsuit included 26 different Samsung smartphones and tablets.
[Apple makes gains against Android, thanks to its new iPhones. Read iPhone 6 Helps Apple Regain Smartphone Marketshare.]
Apple later sued Samsung again over more patents and Samsung's newest phones. Despite being ordered to mediate the case, Apple and Samsung couldn't come to terms over the issues, and that case went to trial earlier this year. Apple initially sought more than $1 billion in damages, but in the end was awarded only about $120 million.
The two companies continued to pummel each other with lawsuits all around the world between 2011 and 2013. Cases were heard in Korea, Australia, Germany, the Netherlands, the UK, and Japan, among other countries. In August of this year, Apple and Samsung agreed to end all those international cases, leaving only the two US cases still on the table.
Apple and Samsung have both lined up their arguments for today's appeal. "Samsung seeks to belittle Apple's intellectual property rights and particularly Apple's design patents, though it tellingly does not challenge the design patents' validity," Apple wrote. "Samsung also tries to downplay the extent of its mimicry, but overwhelming evidence demonstrated that Samsung faced a 'crisis of design' and addressed it with shameless copying." Samsung, on the other hand, has 27 law professors on its side to offer expert testimony. With $930 million on the line, you can be assured both companies will do their best to win.
Meanwhile, at Samsung HQ, pink slips are showing up in dozens of inboxes. The company reassesses its leadership team every year. The head of its mobile device business, J.K. Shin, was in the hot seat for his unit's 60% drop in profits during the third quarter. Samsung eventually decided to give Shin a chance to turn things around. His underlings weren't as fortunate. According to The Wall Street Journal, dozens of mid-level managers have been let go or reassigned due to the company's poor performance. While the exact number of departures isn't clear, one business unit saw as many as 15 executives relieved of their duties.
The management shuffle makes clear Samsung's intent to reinvigorate its flagging smartphone business. Though the company is on track to sell hundreds of millions of devices this year, the slowdown in sales hit its bottom line hard.
Apply now for the 2015 InformationWeek Elite 100, which recognizes the most innovative users of technology to advance a company's business goals. Winners will be recognized at the InformationWeek Conference, April 27-28, 2015, at the Mandalay Bay in Las Vegas. Application period ends Jan. 16, 2015.
Never Miss a Beat: Get a snapshot of the issues affecting the IT industry straight to your inbox.
You May Also Like
---