Apple, Samsung Extend US Smartphone Supremacy
Apple, Samsung Extend US Smartphone Supremacy
US consumers prefer iPhones and Galaxies to other smartphones, iPhone sales help Apple widen its lead.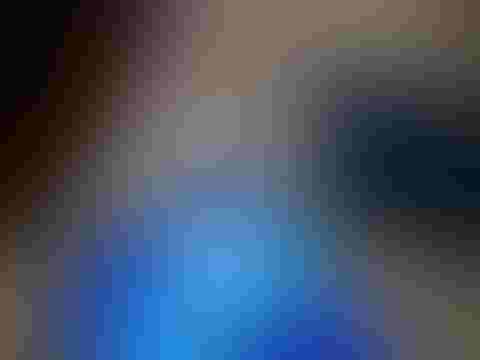 Lost Smartphone? 6 Free Tracking Apps
Lost Smartphone? 6 Free Tracking Apps (click image for larger view)
Apple and Samsung hardware accounted for 68 out of 100 smartphones sold in the US during the fourth quarter of 2013. That's up 11% from the previous year.
Apple managed to widen the gap between itself and Samsung thanks to brisk sales of its new iPhones. The NPD Group's new Connected Home Report shows that Apple increased its share of the US market from 35% in the fourth quarter of 2012 to 42% in the fourth quarter of 2013. Samsung also made gains, increasing its US market share from 22% to 26%. More than two out of every three smartphones purchased during the fourth quarter was made by either Apple or Samsung.
Sadly, every other OEM except for LG saw its share of the US market dip. LG improved slightly between quarter four 2012 and quarter four 2013, but Motorola, HTC, and BlackBerry all saw steep declines in sales. Microsoft's Windows Phone platform and Nokia's Lumia smartphones were insignificant enough that NPD lumped them into the "other" category.
[Samsung's flagship smartphone will undergo a makeover. Read Samsung Touts Galaxy S5 Dramatic Change.]
The Apple-Samsung dynamic is notable in that Apple increased its lead over Samsung. The iPhone 5s and 5c have proven more popular with American buyers than the Galaxy S4 and Note 3. This is not good news for Samsung, which recently lost the No. 1 smartphone vendor spot in China to local company Xioami. Samsung was also forced to cut profit forecasts as sales of the GS4 have fallen short of goals by tens of millions of units worldwide.
Still, Samsung remains the world's largest supplier of handsets, and in China, Google's Android platform accounts for the vast majority of handsets sold.
Smartphones now account for 60% of all cellphones in the US, according to NPD. That's up from 52% in the year-ago period. Global smartphone growth is slowing, however, according to analysts at Trendforce. Trendforce predicts that global sales of smartphones will drop 5% during the first quarter of 2014 -- something that hasn't happened since 2011. Wilson Miao, an analyst with Trendforce, says this dip signals a change in the maturing US smartphone market: Moving forward will likely be subject to the seasonality swing in sales that affect other markets.
The US smartphone story doesn't necessarily reflect what's going on in the rest of the world. Globally, Samsung ranks ahead of Apple, with Sony and LG following. Sony has made significant inroads in its home market of Japan, while the success of the Nexus 4 and Nexus 5 has helped bolster LG's global share of the smartphone market.
Few new smartphones were announced at the recent Consumer Electronics Show, so it is easy to agree with Trendforce's predictions about first-quarter smartphone sales. The next big opportunity for smartphones to make a splashy debut will come at the end of February with the Mobile World Congress trade show. Devices announced then will likely not reach store shelves until the beginning of the second quarter, which should see smartphone sales returning to some level of growth.
Eric is a freelance writer for InformationWeek specializing in mobile technologies.
Interop Las Vegas, March 31 - April 4, 2014, brings together thousands of technology professionals to discover the most current and cutting–edge technology innovations and strategies to drive their organizations' success, including BYOD security, the latest cloud and virtualization technologies, SDN, the Internet of things, Apple in the enterprise, and more. Attend educational sessions in eight tracks, hear inspirational and industry-centric keynotes, and visit an Expo Floor that brings over 350 top vendors together. Register for Interop Las Vegas with Discount Code MPIWK for $200 off Total Access and Conference Passes.
Never Miss a Beat: Get a snapshot of the issues affecting the IT industry straight to your inbox.
You May Also Like
---