Apple Unveils iPhone 5s, 5c
Apple Unveils iPhone 5s, 5c
With two new iPhone models, Apple aims to entice buyers of premium devices while also appealing to more price-conscious customers in foreign markets.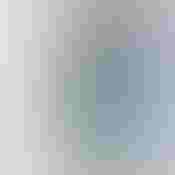 iPhone 5s
iPhone 5s
In its first major product launch since October 2012 when the iPad Mini debuted, Apple introduced two new iPhone models on Tuesday: the top-of-the-line iPhone 5s and the more affordable iPhone 5c.
CEO Tim Cook presided over the launch at a media event held at Apple's headquarters in Cupertino, Calif., and simulcast to Beijing, Berlin and Tokyo.
Apple updated the processor in its MacBook Pro in February and did the same for its MacBook Air in June, but those were relatively minor product revisions. The new iPhones bring major changes in hardware and software and precede the arrival of OS X Mavericks and of a radically re-engineered Mac Pro next month. Their reception will be closely watched as a bellwether for Apple, which faces ongoing doubts about its ability to continue innovating without the guidance of its uncompromising co-founder Steve Jobs.
[ Learn more about Apple's upcoming mobile OS update. Read Apple iOS 7: 6 Reasons Enterprises Must Upgrade. ]
Phil Schiller, senior VP of worldwide marketing, addressed those doubts directly at Apple's Worldwide Developer Conference in June when presenting a preview of the forthcoming Mac Pro redesign. "Can't innovate anymore, my ass," he said.
Apple has something to prove and the two new iPhone models speak well of its efforts.
The iPhones are scheduled be available on Sept. 20, with the iPhone 5c ready for pre-order on Sept. 13. Both will ship with iOS 7, a substantially redesigned version of Apple's popular mobile operating system. The flat, colorful look of iOS 7 represents the fruit of reconfigured product leadership at Apple: Last year, CEO Tim Cook ousted mobile software chief Scott Forstall, a favorite of Cook's predecessor Steve Jobs, and gave Forstall's software responsibilities to Jonathan Ive, the company's celebrated head of industrial design.
In iOS 7, Apple's Siri personal assistant software gains the ability to search tweets, Wikipedia and photos, and can perform inline Web searches. iOS 7 includes iTunes Radio, improved ringtones and many other features such as Control Center, Notification Center and AirDrop file sharing. It will be available for download on Sept. 18 at no charge for iPhone 4 and later, iPad 2 and later, iPad Mini and iPod Touch (fifth generation).
Apple is also making iOS versions of its iWork productivity apps and iLife creative suite available as free downloads to those who purchase a new iPhone 5s, a move that could erode enthusiasm for Microsoft Office and Google Apps.
The iPhone 5s comes in three configurations: 16 GB ($199), 32 GB ($299) and 64 GB ($399) with a two-year contract. There are three color options: gray, silver and gold. It features an ARM-based 64-bit A7 processor. Schiller said the chip runs twice as fast as the processor powering the iPhone 5 and supports OpenGL/ES 3.0. The A7 includes a new component, the M7 motion processor, which continuously monitors motion data in conjunction with sensors like the accelerometer, compass and gyroscope. As a result, Apple's flagship iPhone should improve the responsiveness of health and exercise apps and open up new possibilities for developers.
The iPhone 5s includes an 8-megapixel rear-facing camera with an f/2.2 aperture lens that captures 720p video at 120 FPS, a dual LED flash that improves skin-tone realism and a 1.2-megapixel front-facing camera for FaceTime chats. Schiller claims the device's battery can last on standby mode for 250 hours and can power LTE or Wi-Fi browsing for 10 hours.
As widely anticipated, iPhone 5s features a Touch ID fingerprint scanner, which can be used to authenticate the device owner or other users and grant access to the device without the need for a passcode. The scanning hardware can read the user's fingerprint at any device orientation and is built into the Home button, Apple said. It can also be used for purchase authentication in the iTunes App Store.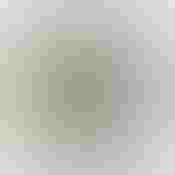 iPhone 5c
iPhone 5c
Apple and other handset companies have been under pressure from U.S. law enforcement officials to find ways to deter mobile device thefts, sometimes referred to as "Apple picking" in a nod to the popularity of Apple's mobile devices among thieves.
The addition of a fingerprint scanner presents the potential for improved security, but security experts like Ashkan Soltani contend that biometric technology is bad for privacy. Even so, recent revelations about the ease with which the National Security Agency can access data on smartphones makes the entire notion of smartphone security suspect, particularly if the device is in someone else's hands. Touch ID's greatest value may turn out to be its capacity to placate lawmakers, to reassure corporate and government buyers, and to offer a feature found on few competing Android phones.
Apple insists fingerprint data is stored locally, encrypted and never uploaded to company servers. To that, Twitter user Stefan Esser responded, "the US government already has all our fingerprints and ... it is a lot easier to force a finger onto a button than a password from [a] brain." But for most consumers, the convenience of not having to remember a password may be compelling.
The iPhone 5c also comes in two configurations: 16 GB ($99) and 32 GB ($199) with a two-year contract. It comes with a plastic back plate, rather than a metal one, in one of five colors: green, white, blue, pink and yellow. It features a 32-bit A6 processor, a 4" Retina display, dual band Wi-Fi, LTE support, Bluetooth 4.0, and an 8-MP iSight camera. Apple is also offering $29 colorful silicone rubber cases for its plastic phone.
Perhaps just as significant as Apple's announcement of new mobile hardware is the potential opening of a new market for Apple devices. Bloomberg reports that Apple is expected soon to announce a deal with China Mobile, the world's largest mobile carrier. The partnership will offer Apple the chance to compete for the hearts and minds of some 700 million China Mobile subscribers.
Never Miss a Beat: Get a snapshot of the issues affecting the IT industry straight to your inbox.
You May Also Like
---