Apple Unveils Watch, iPhone 6
Apple Unveils Watch, iPhone 6
Apple dives into wearables, debuts two new iPhones -- and promises to revolutionize mobile payments with Apple Pay.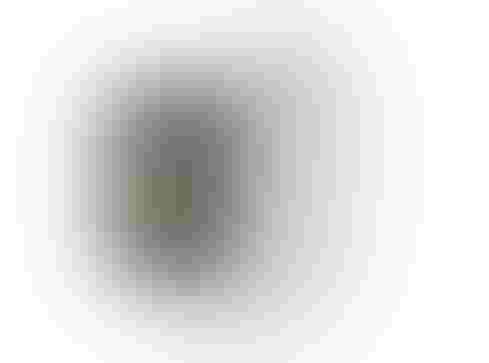 Apple's Watch, probably the company's biggest breakout product since the iPod.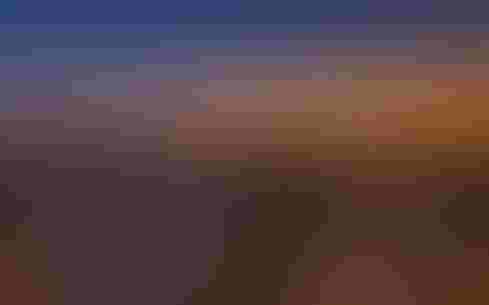 9 Selfie-Worthy Views Of NYC Skyline
9 Selfie-Worthy Views Of NYC Skyline (Click image for larger view and slideshow.)
At the auditorium where it introduced the Macintosh computer 30 years ago, Apple announced Apple Watch, its entry into the wearable computing market. It also debuted two new iPhones, and revealed its intention to replace your wallet with mobile payment technology called Apple Pay.
"Apple Watch took very deep thinking and out of this came some truly remarkable innovations," said Cook.
Chief among these is the watch's interface controller -- the rotary dial on the side of the digital timepiece. Referred to as the crown, Apple calls its version the Digital Crown. It allows navigation through watch screens in a manner similar to a reoriented click wheel on an old-style iPod. Users dial instead of scrolling.
The Apple Watch requires an iPhone for WiFi connectivity and GPS data. Presumably, this allows Apple to make its watch with fewer components, thereby improving battery life and reducing manufacturing costs. It also keeps Apple Watch from cannabalizing iPhone sales.
[Bugged by Google Glass wearers? Read Blinders For Google Glass.]
Apple Watch comes in a variety of materials, including stainless steel, aluminum, and 18-karat gold, and can accommodate a variety of watchbands. It includes Siri and can transmit haptic events -- the watch turns touch events or heartbeats into physical vibrations that another Apple Watch wearer can feel. It offers 11 distinct watch face designs.
Apple is launching a new iOS 8 API called WatchKit to allow developers to create customized notifications for iOS apps on Apple Watch or entirely new Watch apps. Apple VP of technology Kevin Lynch described how a number of partners are developing Watch apps tied to their businesses and services, such as Disney, Whole Foods, and Walgreens. Apple Watch comes with Apple's own Fitness and Workout apps.
Apple Watch represents Apple's first major product introduction under CEO Tim Cook. It arrives as the market for wearable devices shows signs of life but not leadership, a situation similar to the introduction of the iPod, the iPod, and the iPad.
Apple Watch starts at $349. It will be available early next year in three versions: Apple Watch, Apple Watch Sport, and Apple Watch Edition, the last a premium line made of 18-karat gold.
The market for wearable bands such as Fitbit increased 634% worldwide in the first half of 2014 compared with the first half of 2013, according to analysis firm Canalys. Acquity Group, part of consultancy Accenture Interactive, found in a recent study that 13% of consumers plan to purchase a wearable fitness device within the next year, and 5% of consumers plan to purchase a smartwatch within the next year.
Cook introduced Apple's two new iPhone models: iPhone 6 and iPhone 6 Plus. "Today we are launching the biggest advancement in the history of iPhone," he said.
The iPhone 6 boasts a 4.7-inch screen with a resolution of 1334 x 750, at 326ppi, which exceeds a 720p Retina HD display. The iPhone 6 Plus comes a 5.5-inch screen with 1920 x 1080 resolution, at 401ppi, which qualifies as full 1080p HD.
The new phones' features include: 802.11ac wireless networking, making the devices capable of voice calls over WiFi; an 8MP iSight camera, featuring ƒ/2.2 aperture and image stabilization (optical image stabilization in the iPhone 6 Plus); a video camera capable of slow motion recording via accelerated 240fps image capture.
The iPhone 6 and iPhone 6 Plus will be available for pre-order on Friday, Sept. 12, and will ship on Thursday, Sept. 18. Each phone comes with iOS 8, which will be available for download on Wednesday, Sept. 17.
But Apple's most significant product introduction might be Apple Pay, an electronic payment process that promises security and privacy. It's going to change the way you pay for things, Cook insisted. It won't, however, change the companies processing the transactions: Apple Pay works with American Express, MasterCard, and Visa credit and debit cards from most popular banks. It will be available in iPhone 6, iPhone 6 Plus, and Apple Watch.
At the very least, Apple Pay will help iPhone users feel more comfortable with mobile payments. Apple SVP Eddy Cue explained that Apple's system doesn't store credit card numbers on its devices. Instead, it stores a unique, encrypted device account number for every card number in a piece of hardware called a Secure Element and then generates a one-time payment number based on the device account number, along with a dynamic validation code.
As a result, Apple Pay users don't have to worry about losing their payment card numbers if their iPhone or Apple Watch gets stolen. Cue stressed that Apple wants to promote privacy with Apple Pay. When you go to a store and use Apple Pay, he said, Apple doesn't know what you've purchased and the cashier doesn't see your name or security code. At a time when online companies seem to be focused on obtaining as much information about customers as possible, Apple might have found a way to make privacy pay.
At the conclusion of the event, Cook invited U2 onstage to play a song from the band's unreleased album, Songs of Innocence, and then announced the album is available free to the company's 500 million iTunes customers.
In its ninth year, Interop New York (Sept. 29 to Oct. 3) is the premier event for the Northeast IT market. Strongly represented vertical industries include financial services, government, and education. Join more than 5,000 attendees to learn about IT leadership, cloud, collaboration, infrastructure, mobility, risk management and security, and SDN, as well as explore 125 exhibitors' offerings. Register with Discount Code MPIWK to save $200 off Total Access & Conference Passes.
Never Miss a Beat: Get a snapshot of the issues affecting the IT industry straight to your inbox.
You May Also Like
---