Apple Vs. Samsung: Opening Day In $2.5 Billion Case
Apple Vs. Samsung: Opening Day In $2.5 Billion Case
Samsung fears shadow of Steve Jobs will influence jurors in the heart of Apple country. Judge Koh says no and go; jury selection tries to move case forward.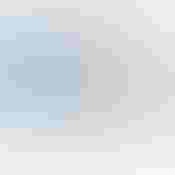 Apple iPhone 5 Vs. Samsung Galaxy S III: What We Know
Apple iPhone 5 Vs. Samsung Galaxy S III: What We Know (click image for larger view and for slideshow)
A panel of 10 jurors was chosen at the end of the first day of trial in the case of Apple Inc. Vs. Samsung Electronics Ltd. et al. Apple claims it's suffered $2.5 billion in damages from patent infringement, with the claim lodged against the company producing the Galaxy S III, which is selling strongly in the smartphone market.
The jury selection process took place under the no-nonsense eye of Judge Lucy Koh. In the process of guarding against undue Apple influence, she illustrated through questioning how this trial is taking place in the heart of Apple country. Several members in the prospective 70-member jury pool said they had once worked for Apple, had relatives currently working there, or had friends and neighbors who worked there.
When Koh polled the 18 prospects most likely to become part of the jury, two-thirds were users of Apple Macintoshes, iPods, and iPads, and a majority of prospective jurors used the iPhone rather than the Samsung Galaxy or other smartphones. The Samsung product most frequently mentioned by jurors was a TV; one prospective juror had to acknowledge that both his refrigerator and his 30-year-old microwave had been built by Samsung.
Koh solicited feedback to demonstrate both that potential jurors were well acquainted with the smartphone market and to determine whether any members of the pool were especially admiring or fanatical about Apple. None seemed to be and all Apple device users said they could be fair in assessing the case before them. But the process reached its pinnacle through Samsung's attorney, Bill Price. Given only 20 minutes to question jurors on their attitudes and convictions, he tried humor instead of eliciting responses.
He pointed out to a young woman who was thinking of buying the next-generation iPad that "other companies make tablets too," without adding Samsung makes its own model. But the prospective juror was not dissuaded. "I love the technology. You can sit around in the yard and play with it. Apple comes up with really, really nice stuff," she said.
[ Learn why the Apple-Samsung Case Hurts You, Me, The Economy. ]
Attempts at negotiating the differences between their companies have failed several times. In pushing its claim of damages into a jury trial in the U.S. District Court for Northern California, Apple may have sensed it might have a chance to convert its popularity among consumers into something resembling home-court advantage.
Koh, however, gave the jurors a thorough going over, questioning them on their jobs, prior associations, connections to either company, and whether they had been involved in getting or defending patents before. If someone had a friend at Apple, she asked how frequently they met and what they talked about, always followed by the demanding question: "Do you feel you can be fair and impartial and decide the case on the evidence presented in this courtroom?"
One prospect who was an Apple employee hesitated to answer when asked that question. He would naturally feel pressure for his employer to prevail in the case, he acknowledged, and the judge quickly excused him.
Another raised his hand to say no, he didn't feel he could be impartial. Later, in a conversation with the judge, he said: "My brother went to work for Apple soon after it was founded. My son works there now. We have followed Apple through its ups and down for 30 years. We're an Apple kind of family and I don't think I can be fair to Samsung," he said. He was excused upon revealing he had done consulting work for Apple as well. His son is part of Apple's legal staff but is not involved in the trial.
At the same time, another juror acknowledged his son was an economist at Google, but he stayed in the prospect pool. (He was not among the 10 selected.) When a woman said she had a friend who worked at Apple, the judge said: "I'm asking you to not see that friend for the duration of the trial. Can you base your decision solely by what you hear during this case?" The prospect said she could.
At the same time, the judge drew the line when Apple suggested it would object to the seating of one potential juror, Steve Okamoto, because he had designed user interfaces at Google and applied for a patent based on his work. Apple's attorney's charged that Okamoto, as a Google employee, had a financial interest in the outcome of the trial because he is eligible for Google stock options as a result of his work. Google encourages the production of devices that use its Android operating system, which has grown into a competitor with Apple's iPhone and iPad, in particular.
But Koh had already quizzed Okamoto on his degree of self interest. "I believe him when he says he can be fair. He's been solid, he's been very consistent when he says he's willing to be fair." She announced Apple could move to have him removed "for cause" (for a financial self-interest) but she would overrule the motion. At the end of the day, however, Okamoto didn't make the cut. Each side had the right to reject four jurors as the 18 finalists were whittled down to 10; Okamoto evidently was one of those that Apple didn't wish to see sitting in the jury box.
In a previously well-publicized case, Oracle sued Google for $1.6 billion for infringement of its Java programming language with Google's Android system. That case eventually resulted in a much smaller award for Oracle. Apple's $2.5 billion claim against Samsung dwarfs that amount and is the largest ever sought in a patent infringement case.
Samsung's Price feared all the press coverage of the Apple vs. Samsung dispute might have already caused some opinions to be set. "Does anyone think that one side has gotten a little ahead?" he asked gingerly. No prospect said that it had.
"Does anyone think companies from Asia are more inclined to cheat than American companies?" he asked in another question. No one said they saw it that way.
Five prospective jurors, including Okamoto, said they had read Walter Isaacson's biography of Steve Jobs, and Samsung attorneys clearly feared his shadow presence at the trial. They attempted to get a slide that shows Jobs in an earlier courtroom setting stricken from the documents that Apple submitted. The judge refused on the grounds that Apple had not imposed the picture on the document; it reflected an actual event the document portrays.
But the influence that bit deepest into the ranks of prospective jurors was the recession. In response to Judge Koh's questions about whether sitting in on a three-week trial would work economic hardship, several jurors needed to be excused. One prospect said he had previously been out of work. It would have a negative impact on his ability to hold onto a new job, where he was just starting as a director of sales, with the responsibility to train a set of new employees.
Another said it would not affect him; he had been unemployed for months. A young man said his employer had told him he could not be paid for the time that he would be absent on jury duty and the prospect of a 3-4 week trial had him worried. He was excused.
A school teacher said she doubted her ability to perform her job if she missed the start of school, which she would do if the trial extends past Aug. 22. The judge has conceded jury deliberations may not start until Aug. 21 or 24.
Others said they had not alerted their employers to the fact that might be serving three weeks of jury duty or more in a major trial. Judge Koh questioned each and several said they were willing to serve but were highly uncomfortable with how recent employers would view their absence. As soon as Koh sensed she had found their discomfort zone, they were thanked and excused.
By the end of the day, she was able to declare to 10 remaining jurors, "You weren't told when you came in this morning what the case was going to be about … It will be an interesting case."
Among the 10 were Velvin Reeves Hogan, a native of Greenville, Texas, who came to Silicon Valley to attend San Jose State. He graduated with an associate's degree and went into the disk drive industry, working for various firms including Digital Equipment and StorageTek. From 2000-2007 he was the founder and owner of an early video compression firm that, he told the court, "went belly up in 2007. I am currently unemployed. I diminished all my savings and went through a foreclosure and lost my house." He was sued in 2008 in a dispute with a former employee over who owned the software the firm had created. He said his side prevailed in the dispute. When the judge asked all jurors if they have ever been accused of taking an idea from someone, Hogan said that he had (i.ie, the former employee's accusation). He received a patent on his firm's technology in 2008.
Never Miss a Beat: Get a snapshot of the issues affecting the IT industry straight to your inbox.
You May Also Like
---