AstraZeneca CIO: Insourcing Can Drive An IT Transformation
AstraZeneca CIO: Insourcing Can Drive An IT Transformation
On its road to becoming "twice as good at half the cost," AstraZeneca has prioritized insourcing IT and focusing on customers.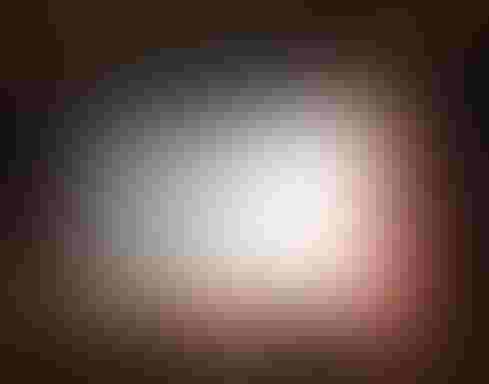 10 IT Hiring Trends Confounding Private, Public-Sector CIOs
10 IT Hiring Trends Confounding Private, Public-Sector CIOs (Click image for larger view and slideshow.)
Global pharmaceutical and biologics company AstraZeneca is pushing scientific boundaries to deliver greater efficiency and innovation in healthcare. As science moves forward, technology has to keep pace.
At this week's InformationWeek Conference, AstraZeneca CIO David Smoley explained how scientific advancement has driven demand for big data, analytics, new ways of data visualization, and greater collaboration within the company and with external parties. Pushing the boundaries of IT, he said, has required the team to step outside of its comfort zone. 
[IoT And The Looming Tidal Wave]
"We want to be the best IT organization in our industry," said Smoley. "To do that, you have to do things way differently than you are doing them today." The goal, he continued, was to achieve double the value at half the cost.
To enable its IT strategy, AstraZeneca turned its attention to five critical areas: Customer focus, operational excellence, technical leadership, simplification, and collaboration. Priorities included a push to the cloud, rolling out agile, identifying speed bumps, and learning from other companies doing innovative things.
Insourcing, a critical component of operational excellence, played a key role in keeping up with the technological rate of change. Before it started revamping its IT strategy two years ago, AstraZeneca outsourced 70% of its IT operations and had just 30% in-house. It found that this was complex, expensive, and slow.
However, the decision to insource was just the beginning. Smoley also explained that in doing this, IT also had to commit to excellence in better understanding technology and relevant trends. "The more you understand technology, the more effective you are," he said. While there are still opportunities to use third parties, such as in niche technologies, insourcing is more effective in cutting cost while driving value.
Smoley shared a few words of advice for CIOs looking to drive change. He recommends that, in addition to embracing technology, they better understand the business, focus on behavior, be bold, and build their networks. People rely less on curated information, he explained, and more on networking and learning what other businesses are doing.
Interop Las Vegas, taking place April 27-May 1 at Mandalay Bay Resort, is the leading independent technology conference and expo series dedicated to providing technology professionals the unbiased information they need to thrive as new technologies transform the enterprise. IT Pros come to Interop to see the future of technology, the outlook for IT, and the possibilities of what it means to be in IT.
Never Miss a Beat: Get a snapshot of the issues affecting the IT industry straight to your inbox.
You May Also Like
---