Atlassian CIO's Lessons for Better M&As and Divestitures
Atlassian CIO's Lessons for Better M&As and Divestitures
Is there anything more headache inducing than the idea of IT efforts needed for a merger or acquisition? Here's a look at one CIO's journey and lessons learned.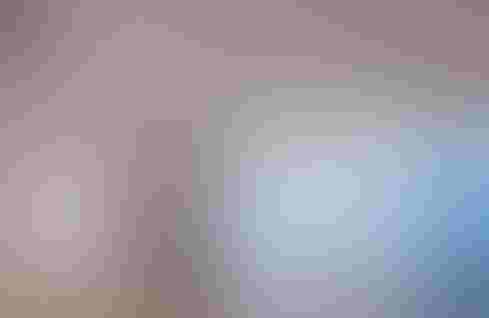 Image: tumsasedgars - stock.adobe.com
Anyone who has ever been through their own company's merger or an acquisition knows that the process can be tricky and painful. That's especially true if you work in IT. Every department and system of each company needs to be integrated with the other's, from core infrastructure to applications, human resources to finance and sales. Change management is a big issue across every department and function. If you don't apply enough resources to any functional area, you will run into major issues.
What could be more difficult?
Archana Rao, CIO at Atlassian, the company behind IT and software developer work management platforms such as Jira, Bitbucket, and Trello, knows the answer to that question. What's harder than bringing two companies together is breaking them up again.
Rao should know. Not only has she headed up IT at Atlassian, which is growing both organically and by acquisition. She is also a longtime IT industry veteran with stints at companies such as Cisco and Symantec. Indeed, years after Symantec's acquisition and integration of Veritas and the challenges that posed (long before Rao joined the company), Rao headed up the divestiture of Veritas from Symantec when the company was sold.

Atlassian CIO Archana Rao
"From an IT perspective, divestures are a lot more work than integrations because you actually have a deadline," Rao told InformationWeek in a recent interview. "You have to stand up a whole new company with all of your products, your employees, your customers, fully separated from an IT perspective with all your applications, infrastructure, and everything else. The divestiture of Veritas from Symantec was a pretty big endeavor and we literally had about 11 months to get it done. It was a mad dash."
Where do you even start? When it comes to divestiture, Rao said there are two main options in how to do it. In the first one, you just clone everything that you had in the original company and rebrand it with the new company's skin. That's what a lot of people would recommend you do, Rao said. But in leading the Veritas divestiture, Rao chose the second option.
"We chose a transformation," she said. "We wanted to stand up the right applications to help Veritas scale for the future, so we chose the harder path."
The process starts with a planning phase in the first month or two. You need to look at the big picture. What does the business do? Who are your customers? What is your business model?
You have to do this "because all of the systems that support all of the business models of a company are owned by IT," Rao said. For this particular divesture, "We were coming from Symantec that sold to both enterprise and consumers," but we are very clear that Veritas was going to be a pure B2B company with a huge channel play. Establishing that up front was really important."
What lessons did Rao take from this process of divestiture?
"One of the things I would have done a lot more of is to not underestimate the change management," she said. While she had a change management track in place with a lot of people involved in the effort, "the amount of change that something like a divestiture introduces is at a larger scale than anything you can conceive."
For Veritas, Rao said she would have put more change management resources on the go-to-market operations and channel. At the most basic level, customers and partners are coming to a new website, so there need to be banners and flags everywhere, telling them about the change and guiding them on how they can navigate the new company now.
"IT gets in the middle of this," Rao said. "IT has the opportunity to smooth it out."
Since joining Atlassian as CIO in February 2018, Rao has put her focus on three major areas. The first is working on the technical debt the company has around some previous acquisitions. Atlassian is working on core or anchor platforms that can support an ecosystem of applications in HR, legal, and other functional areas. Atlassian's IT organization is in the process of putting this system in place at the same time it is integrating acquired companies into it.
"Today, we take about a year to get an acquisition integrated," Rao said. "Our goal is for it to be 3 months to 90 days. That's a big important piece for IT."
Second, Rao said, her group is focused on creating a strong data foundation of high-quality data plus machine learning and artificial intelligence capabilities. Ultimately, this program will be able to drive the data science that yields a deeper understanding of customer behavior that can then be used to improve products.
Third, on the back end, Atlassian is experimenting with robotic process automation, Rao said. The goal is to automate processes that are still manual in order to free up resources to work on more important things for the company. Rao said that RPA is coming up in a lot of conversations at Atlassian.
"We have identified about 100 use cases that we could automate," she said. "At this point our goal is to do 6 to 9 bots per quarter. We are being rigorous about the ones we pick. We want to pick the ones that are of the highest value."
In terms of technology, Atlassian is using IUPath for its RPA platform. The company is also a big AWS customer. Rao said that all of the company's IT assets are in AWS' cloud, and they have been there for about three years. Atlassian's storage in AWS is in the petabytes range.
The company offers its own customers a cloud-based service and also an on-premises version of its software platforms. However, Rao said that 90% of new customers are choosing the cloud-based version.
The cloud framework fits with Rao's No. 1 priority -- to scale the company.
"We are growing really rapidly," Rao said. "We have to make sure that whatever we build has some longevity, and we are building for the future, not just for today."
Never Miss a Beat: Get a snapshot of the issues affecting the IT industry straight to your inbox.
You May Also Like
---