Avoid Software Licensing That's Set Up For Failure
Avoid Software Licensing That's Set Up For Failure
Does your software vendor use the honor-system or trust-but-verify approach to licensing? Learn the difference and save a bundle.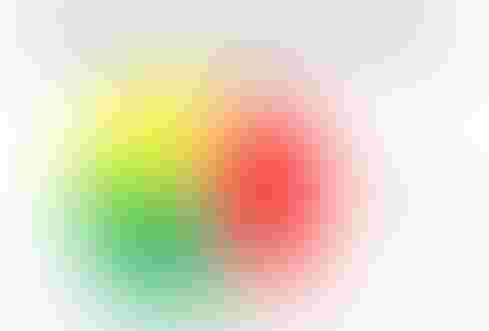 Software audits are on the rise, and no matter what data you cite, licensing and tracking compliance stack up as complicated challenges for all but the smallest organizations.
More than a third (37%) of the 564 respondents to our just-completed InformationWeek 2014 Software Licensing Survey say their organizations have been audited by at least one software vendor within the past two years. Audits reconcile the software you have installed with what you have licensed and are entitled to use, as spelled out in contracts.
When installs and entitlements line up, you're in compliance, but some enterprise software vendors estimate that some 80% of their customers are out of compliance, according to Amy Mizoras Konary, research VP, software licensing and mobile enterprise applications, at IDC. When discrepancies are uncovered, fines average more than $500,000, according to Express Metrix, a provider of IT asset management software that helps companies track what's installed.
[Want more advice on software licensing? Register for our August 5 audiocast, Software Licensing: How To Pay Less And Use More.]
Strict compliance is rare, in part because most enterprise software vendors don't use the sort of license keys that consumer software publishers use to unlock software. Further complicating matters, some software vendors take what Mizoras Konary calls "the honor system" approach to making their software available.
"The feeling from the vendor's perspective is that if you make it really easy for people to get your software, even software that they haven't licensed, then they might test it out, see the benefits, and start paying for it," she says. "It does create a possibility that people are going to end up using products that they have not licensed and paid for, and an audit might uncover that."
Anybody following the controversy surrounding Oracle's Database In-Memory option over the last week won't be surprised to hear that Oracle is the poster child of the honor-system approach. Oracle is well known for making it very easy for people to download, install, and use anything and everything available for Oracle Database, whether they've licensed the product or not.

Other enterprise software vendors have embraced what Mizoras Konary calls the "trust-but-verify" approach, whereby you might see a pop-up message that says something like, "You don't have access to this feature. Call your sales representative and we'll turn it on for you." She puts Adobe, SAP, and others in this camp.
"The majority of vendors are in or moving to the 'trust-but-verify' camp. It used to be the other way around, but what customers ended up saying is that with the complexity of their IT environments, the honor system seems like it's set up for failure because it's almost impossible to stay in compliance."
No matter what approach your vendors use, audits don't have to induce terror, and software license compliance tracking doesn't have to be a cumbersome manual process. Software-asset-management and software-license-optimization software can go a long way toward bringing software installation into line with entitlements. It can also help you eliminate shelfware and consolidate buying for better discounts.
Software alone can't solve the compliance problem. IT leaders need to clearly understand the needs of different types of users and roles. They also need to get on the same page with CFOs and purchasing departments on buying strategies and then forge measurable and enforceable contracts with clearly spelled out terms and entitlements.
Want to learn more about how to take control of licensing? Join InformationWeek Radio on August 5 at 2:00 p.m. ET (11:00 a.m. PT) as Amy Mizoras Konary discusses "Software Licensing: How To Pay Less And Use More." The topics of discussion during the interview will include:
Moving from simple license tracking to proactive license management and optimization

Avoiding compliance problems by anticipating sticking points such as virtualization

Coordinating CFO, purchasing, and IT policies and practices to get better terms.
To learn from Mizoras Konary's years of experience with software licensing and compliance challenges, register for this free, 30-minute InformationWeek Radio show and plan to be part of the online chat and Q&A session that follows.
The nature of pay-as-you-go makes the cost calculation seem easy. It's not -- but it is more critical than ever. Get the new Cloud ROI issue of InformationWeek Tech Digest today (free registration required).
Never Miss a Beat: Get a snapshot of the issues affecting the IT industry straight to your inbox.
You May Also Like
---