Blogs Now Mean Business
Blogs Now Mean Business
Blogs aren't just for blowhards anymore. We review five blogging packages that can suit a range of business sizes and budgets. Once the domains of anything-goes commentary, blogging apps have evolved into powerful business tools.
Today's blogging systems range from simple applications that provide pre-formatted Web pages to sophisticated systems designed for multiple contributors and users (including a full range of contributing, editing, and viewing permissions). Which is best for your business? The answer depends on how much control you want to exercise over the content of your business blog.
Most general-purpose blogs used by consumers are meant for unfettered access by anyone who cares to read them. Business blogs are focused, instead, on enabling internal communications, in many cases supplementing intranets as vehicles for quickly communicating information within work groups. For example, while general-purpose blog applications allow users to freely post entries or comments, blogging systems that are more specifically designed for business use allow more control over individual users' access rights.
In addition, personal and general-purpose blogs are generally created using hosted applications, which can be set up quickly and economically, and without the overhead of installing software on a server and maintaining user accounts and data. However, for more controlled environments where the security of the data content is a critical, an organization may decide to install blog software on its own servers.
This review looks at a five blog applications that fill a variety of business needs.
Blogger.com
Google, Inc.
Price: Free
Blogger.com is one of the most prominent names in blogging. It offers users (mostly consumers) a choice: You can opt to have your content hosted at a subdomain of Blogspot.com, or you can publish your blog to a Web server of your choice via FTP.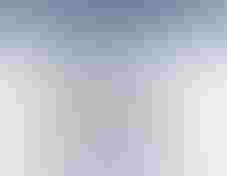 Click on image to expand.Blogger.com is easy to set up and configure -- you can choose from a variety of templates or, if you're comfortable with HTML programming, create your own design. I was able to create a free account and a blog on Blotspot.com in less than five minutes using the WYSIWIG editor.
Blogger provides the ability to allow posting by registered users of Blogger.com whom you designate as members of your team. However, even though you can elect to host your blog on your internal corporate Web server, all entries are made on Blogger.com's servers before they are posted to yours. Though there is no reason to believe your information will be made public, this does mean that you have limited control of the destiny of your data. In addition, there is no built-in ability to keep anyone who knows the blog's URL from viewing its content, so sensitive information should not be posted.
I like Blogger for its ease and open access. If you want to create a business blog that is easily accessible by your customers, and if you count public access as a plus, it's tough to beat Blogger.com. It's also a fast and free way to get your feet wet and to learn how a blog works. TypePad/Movable Type
Six Apart
Price: TypePad Pro with multiple authors /unlimited blogs: $15/month; Movable Type with unlimited authors /unlimited blogs: $100
Movable Type is the open-source veteran of blogdom. Like Blogger.com, Six Apart offers both a hosted version called TypePad and an installable application called Movable Type. Unlike Blogger.com, neither TypePad nor Movable Type are free. Both are robust and capable, and can be modified using templates; however, Movable Type is requires some technical competence for installation and configuration. Once up and running, the user interface is as user-friendly as its hosted counterpart, TypePad.
TypePad offers three levels of subscription: $4.95 per month for the Basic level, $8.95 per month for Plus, and $14.95 per month for Pro. The versions differ primarily in the level of customization available in each, and the number of authors and blogs that can be maintained. TypePad is an "open" blog, meaning there is no provision for privacy, if someone knows the URL for your blog they can read it. Click on image to expand.Movable Type, which requires some technical acumen to fully implement its more sophisticated features, can run on Windows, Mac OS X, Linux, and other Unix-type operating systems, and is more of a development platform than a completed application. Licensing for Movable Type's commercial version is priced starting at $200 for five users, and $1,300 for up to 50 users.
An enthusiastic user community (not surprising for an open-source application) has developed a variety of plug-ins that are available to enhance the system's functionality. It's a fair bet that if you need a customized function, you'll find it has already been created and can be purchased at a reasonable price. If you want to take advantage of the power of Movable Type but don't have a technical staff, you can use one of the company's hosting partners (listed on the Web site). However, organizations that can devote programming resources to tweak Movable Type's flexible structure are likely to the most from the system.
Movable Type is a top-quality product with tremendous capabilities and a large technical user base. Because Movable Type requires installation on your own servers, it is best suited to enterprises with in-house programming talent. With the right expertise, Movable Type can be used as a highly competent communications vehicle.
SquareSpace
Squarespace, Inc.
Price: From $7/month (100MB storage) to $30/month (600MB storage)
SquareSpace is a hosted application that's easy to set up and offers a variety of functions that make it suitable for business use. Pricing ranges from $7 per month for 100MB of storage to $30 per month for 600MB of storage, 15 editors ("editors" are, in SquareSpace-speak, people who are authorized to manage the site), and 100 members (authorized viewers). SquareSpace also gives you the ability to edit your templates, and has simple drag/drop publishing.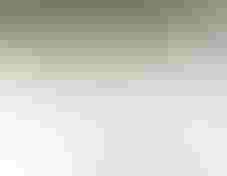 Click on image to expand.I was able to establish a 30-day free trial account in only a few minutes. The process included selecting a layout from a somewhat limited list of templates, and creating a name for my blog. Once I was logged in, I was able to add pages to the site by simply selecting the kind of content to be displayed -- for example, I added a photo gallery, file storage area, discussion forum, and a Journal (blog). The system also includes tools for organizing the pages and navigation menus. As a result, SquareSpace goes beyond the realm of blogging into the realm of a full Web-site manager.
SquareSpace lets you create groups (which it calls "audiences"); each audience is assigned a specific set of permissions and other settings, and will direct members to specific pages when they log in. You then assign your visitors to one of the audiences, where they inherit the permissions and other settings assigned to that audience. This makes managing your memberships simple and understandable.
SquareSpace is a great place to start your first business blog, and even a good place to start a full Web site. Business users will want to sign up for its Advanced membership, which includes the ability to customize the template to better resemble their Web site.
Expression Engine
pMachine, Inc.
Price: $199
pMachine's Expression Engine is a highly configurable blog application that can be used to add content to an existing Web site or as the basis for a site. The commercial version of Expression Engine can be purchased for $200 and runs on any operating system/Web server that supports PHP and My SQL. The company also offers an installation service to get you up and running quickly.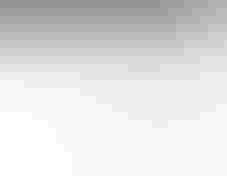 Click on image to expand.Once the application is installed, you can select from the templates available online or design your own look using HTML. The system includes a series of installable modules including image galleries, mailing lists, referrer tracking, membership management, and several others.
I was able to set up a 30-day test account (a test account costs $10, which can be applied toward an eventual purchase), select a template, and begin posting immediately. Expression Engine includes an e-mail function, allowing you to send mail from within your account to specified individuals, to the entire membership list, or to pre-defined sub-groups. This is useful, but would be better if it included the ability to select articles or postings from the site and send them as email.
Expression Engine is easy to use once it's installed. The management interface was understandable and I was able to quickly access every function, from publishing to membership management. The application's combination of flexibility, powerful functions, ability to integrate with your existing Web site, and low one-time cost makes it a good choice for companies wanting to explore blogging beyond simple article posting, especially if you want to add blog functionality to your existing Web site.
Traction
Traction Software
Price: Traction Communicator (2 users/3 projects): $249; Traction TeamPage-15 (15 users/5 projects: $4,999)
Traction is designed as a communication environment, and as such has various security levels to separate groups and their projects. This makes Traction a good fit for companies with multiple projects and multiple groups because Traction allows each to be defined with its own privileges. While the application is easy to use once it's been set up, there is a definite learning curve attached. Click on image to expand.Traction will run on Windows, Solaris, Linux, and Mac OS X, and is sold on the basis of the number of named users who can log into the system and are assigned access privileges. The system allows for an unlimited number of viewers. Its base price is $250 for two users and three projects, but companies wanting to take full advantage in a corporate setting will need at least TeamPage-15, which works with 15 users and five projects for $5,000. Larger configurations are priced individually.
What makes Traction uniquely viable for the corporate environment is the extent to which the linking is integrated with the system's permissions. Links are only visible to members who have been given permission to access their content. This means a company can use Traction as both an internal, multi-departmental project management system and a publicly-accessible portion of the Web site. Only content designated as viewable by the public, even if it is part of an internal posting, will appear on the open Web site, eliminating the need to manage multiple sites with the same or similar content.
Traction Software set up a demonstration site for me. I was able to post entries easily, and as I became more familiar with Traction, was able to make use of its advanced linking, commenting, and referential features. The internal structure of Traction makes it simple to cross-reference postings anywhere in the system.
Traction delivers a set of features likely to satisfy demanding corporate environments. Even so, it was easy to understand. If you expect that your business blogging will grow beyond simple consumer level blogs, Traction is your best choice. You can start off with a minimum investment and grow the system to accommodate a complex organization without having to change software.
Never Miss a Beat: Get a snapshot of the issues affecting the IT industry straight to your inbox.
You May Also Like
---