Brilliant Future or Slow Decline? Digitization Changes the CIO Role
Brilliant Future or Slow Decline? Digitization Changes the CIO Role
Digitization will allow CIOs to expand their careers and make a greater contribution to business value, but they must be flexible and ready to understand the maturity of digital efforts across the company.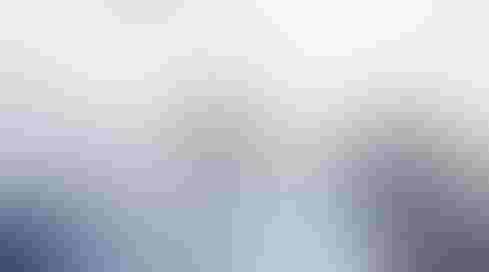 Image: Matej Kastelic/Shutterstock
Despite the hype about chief digital officers and other dedicated digital leadership roles, the most successful companies are making digitization a core competency of the existing leadership bench. For them, digital has become the way effective business leaders meet their strategic objectives and operate day-to-day, rather than a separate initiative.
This shift has implications for CIOs. It means that their role will now be shaped by the digital ambitions and abilities of the rest of the corporate leadership team, and as others' ambitions and abilities change, so will those of the CIO.
As their business counterparts become more engaged in digital, many CIOs are pursuing a multi-year career path that will lead them into one (or more) of three emerging roles.
1. Digital Evangelist. The first step for many CIOs is to help the rest of the company's leadership team understand and embrace digitization's potential. This step is crucial, as CIOs' ability to deliver digital capabilities is extremely limited until the rest of the C-suite is onboard. Digital evangelists put next-generation technology capabilities such as big data, machine learning, and the Internet of Things into context and explain how they enhance or transform the enterprise's products, channels, and operations. They also highlight and help lead organizational changes that are essential to digitization's success, such as ensuring that the digitization strategy is clearly communicated to the organization as a whole and that incentives and objectives are aligned to digital goals.
2. Modernizer. If done well, the role of digital evangelist is a transitory one that requires less time from the CIO as business leaders become digitally savvy and the momentum of digital transformation picks up. At this stage, most CIOs will shift their focus to being a modernizer. As modernizers, CIOs build and manage the next generation technologies and platforms that support digital transformation and enable interoperability of digital product portfolios. They also continually adapt IT's processes and skill sets in areas such as business engagement, iterative development, customer experience and data management to the changes triggered by digitization.
3. Productizer. An alternative path for CIOs may open up in companies that are selling digital products or services to end customers for the first time. As digital products are new to these companies, no executive has ownership. Some CIOs will step up to the challenge and work on building and managing revenue-generating digital products or services. In effect, they will become general managers with revenue targets and sales responsibilities. While it is possible to incubate new digital businesses while retaining other IT responsibilities, these parallel responsibilities will quickly outpace the capacity of any one leader. So as a digital business grows, productizer CIOs will need to choose whether to become full time product owners and give the CIO role to someone else, or stay CIO and find a dedicated leader to take the digital business to the next level.
The real-world experience of CIOs shows that many are already working toward these career paths. According to our 2016 survey of IT leaders at 55 organizations globally, 53 percent of CIOs are traditional systems providers today, 28 percent are evangelists, 20 percent are making a start as modernizers, and 6 percent as productizers. Our analysis shows that by 2020, only 16 percent will still be systems providers, but half will be evangelists, and many of those will also be acting as modernizers or productizers.
As CIOs adopt these new roles, they will need to spend less time on traditional concerns such as managing stable enterprise systems, aligning IT strategy and business strategy, and overseeing IT procurement and integration. However, these activities won't go away, so CIOs must streamline, delegate, and automate them. To this end, we are seeing CIOs appoint new direct reports such as an IT Chief of Staff and or a Head of Service Management to take some of the load.
Digitization will allow CIOs to expand their careers and make a greater contribution to business value. But to realize this promise, CIOs must be flexible and ready to evolve their roles to match the maturity of digital efforts across the company. Those CIOs who can stay ahead — but not too far ahead — of the digital understanding and enthusiasm of their C-suite peers will be best positioned for sustained career success.
Never Miss a Beat: Get a snapshot of the issues affecting the IT industry straight to your inbox.
You May Also Like
---