Building A Social Business: 10 Questions
Building A Social Business: 10 Questions
Is your company truly becoming a social organization -- or simply "doing social?" Answer these questions to ensure that you're on the right track.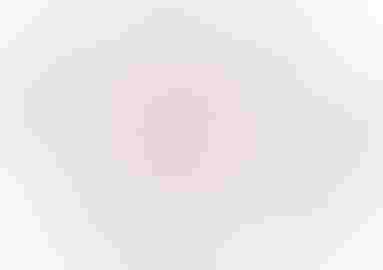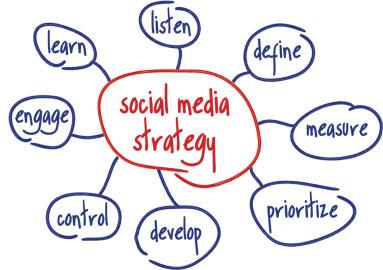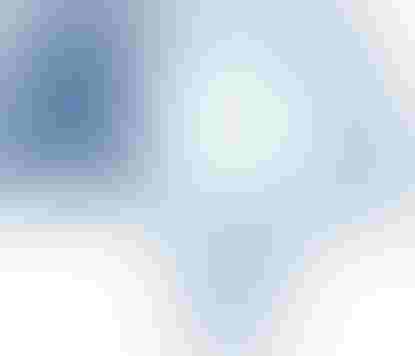 10 Famous Facebook Flops
10 Famous Facebook Flops (Click image for larger view and slideshow.)
With so many social networks to consider and track, deploying a dynamic social strategy can be difficult. I see many individuals, teams, and brands make one crucial misstep: They're just "doing social" instead of becoming a socially enabled organization.
How can you tell the difference? Here are 10 simple questions to help your business use social media more strategically and prevent some of the most common mistakes.
1. Are you learning? Learning about your followers requires you to do more than simply follow them back. Expand your network to include the thought leaders and other highly influential people they follow. This new group of people could open you up to business insights and other valuable information you otherwise wouldn't have known about.
2. Are you listening? I tell my two children, "When you're talking, you're not learning." The same goes for your social strategy: Only when you stop pushing out messages and start listening to and observing your audience's dialogue, interactions, and engagement will you make a positive impression on your current and prospective buyers. That's when you start becoming -- not doing -- social.
3. Do you use analytics? There are incredible insights to be gleaned from the transactional data, but only if you look for them. Check out FollowerWonk for all kinds of details about your Twitter followers' activities. Seek social media statistics. Until you consistently review analytics, you'll never know which components of your social media strategy are and aren't working.
4. Are you testing? Social media require a series of hypotheses. Without testing, how will you know what your target audience cares about (and doesn't care about)? What value can you add to their experiences? Of your recent activity, what has worked and what hasn't? The only way to find out is to measure performance and then make corrections based on the results.
5. Are you unique? Why should I friend you on Facebook if I can follow you on Twitter and get the same content? Strategic use of different social media channels is important. If, for example, your target audience loves the visuals on Pinterest, it makes sense to use that channel for promotions. To create market gravity, be consistent. For example, get your audience accustomed to your promotions by consistently posting something every Tuesday at 3:00 p.m. Reinforce that with a feed of posts so you're remembered without being repetitive.
[Looking like a digital business is a lot easier than being one. Read Is Your Company Really A Digital Business?]
6. Are you searchable? Using a hashtag in front of a word automatically makes it a link, which lets you cast a much wider net when sharing content. This makes it easier than ever for people to find the conversations that interest them. Hashtags will increase engagement in your social posts. Use them like a spice -- don't make them the meat and potatoes of every post.
7. Are you co-creating content? Your posts should highlight the value that you create for others instead of only highlighting what you do. A great product photo of a motorcycle in your showroom won't generate as much engagement as a "selfie" a customer shares of her new motorcycle. If you post her picture to your Facebook page, she will share that with her friends. Now you're co-creating content around an experience, which dramatically extends your reach.
8. Do you cultivate relationships? I don't have a relationship with your logo, your building, or your tagline. I do have a relationship with John, who answered my customer service call, or with Sandy, who purchased something from your company. The bigger companies get, the less personal their digital presence becomes. Don't let that happen to you. Relationships are between individuals, not logos.
9. Are you human? Have you seen the pharmaceutical ads that show a woman complaining about her "moderate to severe" medical condition? How about the countless ads that feature an overjoyed person carefully holding a product to the camera so we can see the brand? That stuff doesn't work in social media. Relationships are between individuals -- so be human. Respond to social posts as an individual with a real personality, as you'd speak with your friends at dinner.
10. Do you cultivate your community? Private communities within a business's internal social network are great for increasing collaboration. But you can't simply launch them and leave them alone. You must cultivate communities by encouraging discussion and making connections. This will help others to see these online communities as a value-add and not a distraction.
Businesses small and large are pushing out content nonstop, turning social channels into their personal billboards that essentially say, "Look how great we are." That's "doing social" -- but it's not integrating social media where it needs to be: in the marketing cycle. Where on this checklist does your business excel? What could you do better?
Engage with Oracle president Mark Hurd, NFL CIO Michelle McKenna-Doyle, General Motors CIO Randy Mott, Box founder Aaron Levie, UPMC CIO Dan Drawbaugh, GE Power CIO Jim Fowler, and other leaders of the Digital Business movement at the InformationWeek Conference and Elite 100 Awards Ceremony, to be held in conjunction with Interop in Las Vegas, March 31 to April 1, 2014. See the full agenda here.
Never Miss a Beat: Get a snapshot of the issues affecting the IT industry straight to your inbox.
You May Also Like
---