Building an IT Roadmap Today for the Future
Building an IT Roadmap Today for the Future
How can your organization design a roadmap that allows its IT department to navigate a potentially disruptive future?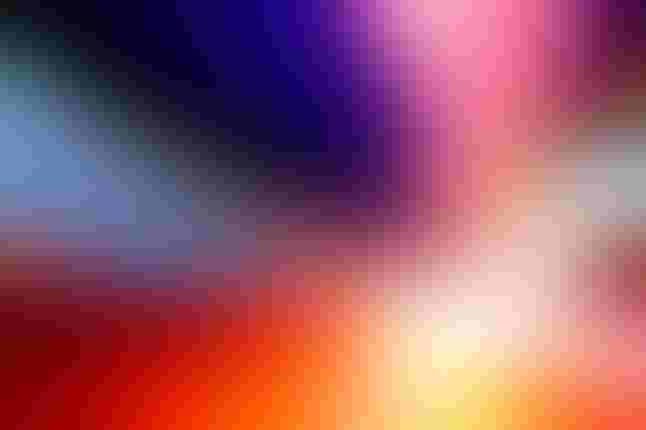 Aleksey Odintsov via Alamy Stock
Today's IT departments across industries are facing all sorts of challenges such as aging and highly customized systems, a saturated and scattered technology marketplace, competitive labor markets, increased volumes of data -- the list goes on. This has led many organizations to focus almost solely on keeping the lights on and navigating today's issues, rather than building and executing a roadmap for long-term stability and turning their technology landscape into a competitive advantage.
Time and time again, clients have expressed apprehension about taking a bold approach to modernizing their IT department because they simply don't have the margin for mistakes. That is why we always suggest they need a well-defined IT strategy and roadmap.
A strategic IT roadmap can serve as a "north star," giving clarity not just on where you want to go as a department, but also providing insight into the tangible steps and initiatives needed to get there. Building an IT roadmap can feel overwhelming, but if done correctly, the initial build is the biggest step. Below, I outline seven strategies to help organizations create a roadmap today that positions their IT department for success in the future.
1.Keep an eye on emerging technologies. One of the most important things your organization can do to prepare for a potentially disruptive future is to stay informed about emerging technologies, particularly as generative AI and machine learning continue to dominate headlines. Keeping up with trends, especially with the technologies you already own, can help identify opportunities and threats before they become mainstream. Stay ahead of the game. Encourage your department to attend industry events and conferences, subscribe to relevant publications, or engage in discussions via LinkedIn networking groups. 
2. Foster a culture of innovation. Innovation is key to staying ahead of disruption. By fostering a culture of innovation within your organization, you can encourage your IT department to explore new ideas that may help you adapt to a changing landscape. I've seen clients be successful by providing resources and incentives to their teams for experimentation, encouraging collaboration and cross-functional teamwork, and rewarding creativity and risk-taking.
3. Embrace Agile methodologies. Agile methodologies are designed to help teams respond quickly. By embracing agile principles, your IT department can become more flexible and responsive, making it easier to pivot in the face of disruption. This includes practices such as continuous integration and delivery, regular retrospectives, and iterative development cycles, ensuring your team is prepared for changes and equipped with the knowledge necessary to be flexible. 
4. Develop a business continuity plan. Disruption can come in many forms, including natural disasters, cyberattacks or unexpected market changes. To ensure you are prepared for any eventuality, it's important to develop a business continuity plan. This plan should outline how your organization will respond to disruptions, including how systems will be maintained and restored in the event of an outage and what role each team member will play in that plan.
5. Invest in training and development.
Technology is constantly evolving, and your IT department must keep up with new developments to stay ahead of disruption. By investing in training and development programs, you can ensure that your IT staff has the skills and knowledge necessary to support your organization. This includes certifications and continuing education, cross-training, and mentorship programs. My clients have been successful when they develop sustainable training programs during system implementation to reduce the maintenance of training materials. It's not just an afterthought or one-time item on a checklist; rather, it should be an ongoing commitment to continued learning and training.
6. Collaborate with other departments.
Disruption affects the entire organization, not just IT. With collaboration, your IT team can better understand how disruptions may impact the business as a whole and work together to develop strategies to address challenges. For example, schedule regular meetings with stakeholders and prioritize open communication channels. The size of your organization can greatly affect the effort to become more collaborative. For my smaller clients, IT departments are constantly collaborating with the business just because of their size, but for larger clients, collaboration needs to be intentional and account for the unique aspects of the company.
7. Stay focused on the big picture. Finally, it's important to stay focused on the big picture when designing your roadmap for navigating a potentially disruptive future. This means keeping your organizational goals in mind and ensuring that your IT department's strategies align with those goals. It's also important to remain adaptable and willing to pivot your approach as needed to address changing circumstances. When everyone in the organization -- from C-suite to the IT analyst -- is aligned on that common goal, the chances of success are much greater.
Designing a roadmap that allows your IT department to navigate a disruptive future requires a proactive and strategic approach. By following these steps to build an effective and sustainable IT roadmap today, your organization can position itself for future success in a constantly changing world. With the right preparation and mindset, you can turn disruption into an opportunity for growth and innovation.
Never Miss a Beat: Get a snapshot of the issues affecting the IT industry straight to your inbox.
You May Also Like
---