Burned Out Workers Are Dangerous
Burned Out Workers Are Dangerous
Employees suffering from job burnout are more likely to give in to impulse, and that can be hazardous to your company.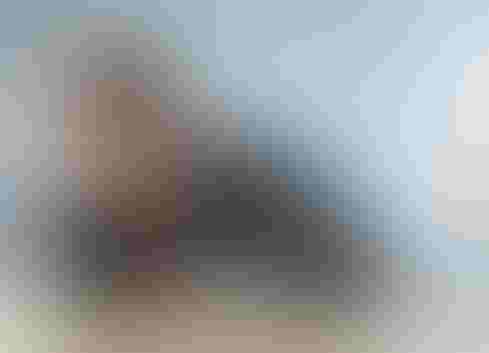 (Image: <a href="http://www.weknownext.com/workforce/employers-can-control-some-fatigue-factors" target="blank">Society for Human Resource Management)</a>
It is obvious from the term that job burnout is not a good thing. But a recent study shows that burnout results in more than employees not performing their best. It also means they are far more likely to do something impulsive and dangerous to your company. That means right now, you've got some ticking time bombs walking around your office, and defusing them is shockingly in your control.
The study, from the University of Surrey, was presented last week at the British Psychological Society's Division of Occupational Psychology annual conference in Glasgow. The researchers asked over 250 workers across multiple professional fields a series of ethical questions about business. For instance what, if anything, would they do if they saw a colleague smuggling out secret documents?
Those who exhibited signs of burnout were far more likely to show "spontaneous and irrational decision-making" and were far less likely to make a decision at all. In other words, the burned-out employees were far less likely than others to protect their company, and possibly more likely to hurt it.
[You weren't just imagining it: Read We Literally Can't Live Without Our iPhones.]
Granted, I see some specific problems with the study. For one, how someone responds to a survey and what he or she does in real life might be different. If I'm suffering from job burnout, I might tell a surveyor, "Screw it all. Let the guy take the papers. He might hurt the company the way I'm dreaming of hurting it." On paper, it's easy to feel that way. But if faced with a real-life situation, would I feel the same way? Maybe. Maybe not.
That said, from an earlier study we do know that tired people struggle more with ethics and rules-compliance than people who are well-rested. What this tells me is that you can be tired in the sense of not getting a good night's sleep, or you can be exhausted emotionally. Your ethical decision-making can be affected by long-term as well as short-term fatigue.
So, now we know all those people who need a vacation in your office are a danger. They could witness unethical behavior and not respond. They could act impulsively and become a danger to your company. Or they could fail to decide at all and miss key business or ethical opportunities. What to do about it?
You can't just give everyone who is moping around a vacation. Everyone will mope.
Here's the same old thing we've been telling managers for years. Work-life balance matters. If you are overworking your employees, you are not merely making them miserable. You are setting up the company to be the victim of a horrible mistake or intentional attack. How much evidence do you need before you figure this out?
Switch people around in their jobs more. Help them work reasonable hours. Pay attention to the emotional state of your team and work to build an atmosphere of appreciation.
If you don't, someone is going to do something crazy. The evidence is overwhelming. When are managers going to start doing something about it?
What do you think? Is preventing employee burnout part of your job? Can tired employees pose a serious danger? Comment below.
Apply now for the 2015 InformationWeek Elite 100, which recognizes the most innovative users of technology to advance a company's business goals. Winners will be recognized at the InformationWeek Conference, April 27-28, 2015, at the Mandalay Bay in Las Vegas. Application period ends Jan. 16, 2015.
Never Miss a Beat: Get a snapshot of the issues affecting the IT industry straight to your inbox.
You May Also Like
---