Can SAP Master Cloud & On-Premises?
Can SAP Master Cloud & On-Premises?
SAP tells financial analysts cloud growth will make it the fastest-growing mega-cap company in IT.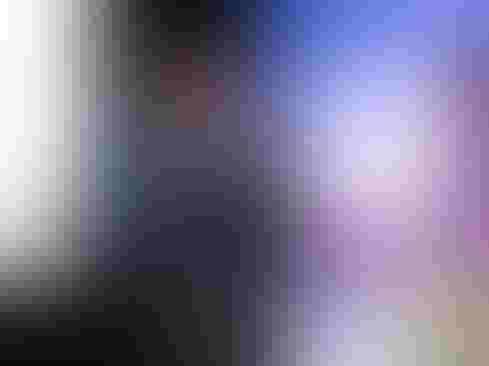 SAP co-CEO Bill McDermott at an investor-relations meeting in New York.
If the investment community had any doubt about SAP's commitment to becoming a cloud-driven company, co-CEO Bill McDermott tried to erase it on Tuesday in a speech before more than 100 financial analysts in New York, not far from Wall Street.
"We are formidable on every measure," McDermott declared, after reviewing the company's position in on-premises applications, analytics, data management, and more, "but the cloud is where we are taking the company."
Echoing themes shared during SAP's last quarterly conference call, McDermott said cloud computing is the cure for the most intractable issue faced by CEOs today: complexity. "Customers are trying to get complexity out of their lives," he said. "They're looking for a company that can help them simplify so they can execute on their plans and grow."
[Want more on Oracle's cloud ambitions? Read Oracle's Hurd: A 'Once-In-A-Career Opportunity'.]
Pointing to 50% growth in cloud billings and a 39% increase in cloud subscription revenue at SAP last quarter, McDermott said cloud has already helped make SAP "the fastest-growing mega-cap company in IT."
Of course SAP isn't alone among IT giants embracing the cloud. Oracle president Mark Hurd also recently touted cloud computing as the answer to IT complexity. And on Tuesday Microsoft crowned a new CEO, Satya Nadella, who was instrumental in building the company's Azure cloud infrastructure and cloud-based Office365 services.
"SAP and Oracle have both named salesforce.com as their biggest competitive threat," noted a Salesforce.com in a public relations appeal about the "legacy giant" cloud conversion on Tuesday. Cloud talk notwithstanding, this statement suggested, customers of "old guard companies" like Oracle, SAP, and Microsoft are still "held back in their legacy models."
SAP executives insisted on Tuesday that customers are now free to choose the cloud model -- which it described as fostering agility and hastening innovation -- or the conventional software licensing model, which lets companies treat software as assets and, according to SAP, offers lower total cost of ownership over the long haul. That choice is available not just through Ariba and Success Factors, SAP's two big cloud-vendor acquisitions, but through dozens of edge applications, for everything from sales force automation to time and expense management and carbon emissions tracking. The next big push, executives said, will be bringing SAP's core apps into the cloud on the Hana Cloud Platform.
"The war [for the cloud] will be won by the superior platform," declared SAP cloud executive Sanish Mondkar, describing the in-memory technology now underpinning all SAP cloud services, including Ariba, SuccessFactors, edge apps, and Business Suite on Hana in the cloud (the last including SAP's core applications: ERP, CRM, supply chain management, and so on).
Executive Board Member Vishal Sikka took analysts on a technical tour of just why Hana is the key to simplification, promising the elimination of duplicated data and duplicated infrastructure required by conventional databases and older generations of technology that required copies of data in data warehouses, aggregates of large datasets, and batch processes to copy, transform, and analyze data. By doing analyses in memory against live transactional data, SAP will achieve "radical simplification" that will give it performance and cost advantages in the cloud, Sikka asserted.
Analysts and customers have been hearing about Hana's promise for years, but SAP brought in a new, heavy-hitting Hana customer, ConAgra Foods, to bolster its case. The $18 billion consumer products goods giant is in the process of moving multiple applications onto Hana, and it's about to complete a migration of its 20-terabyte data warehouse and analytics environment to Hana within a matter of weeks, said Mindy Simon, ConAgra's VP of IT.
"I would say our most revolutionary use of Hana has been around material forecasting," said Simon, citing the data-crunching challenge of calculating the impact of fluctuating costs for 4,000 raw materials on some 20,000 products, from Swiss Miss Cocoa to Chef Boyardee pasta. "If the price of beef goes up on the commodity exchange, what is that going to do to our margin? Hana lets us do what-if analysis, and that's crucial because volatile commodity markets have a huge impact on our margins and our pricing."
ConAgra has chosen to deploy Hana on-premises rather than in the cloud, but McDermott said customers moving Business Suite applications to the SAP cloud will have two options. First, they can bring their own license, in which case they'll buy software and pay maintenance as usual while subscribing to SAP's (or a partner's) managed services for running the software. Second, they can convert from licensing to a subscription approach, in which case they'll avoid up-front capital expenditures and take advantage of the software-as-a-service subscription model. Customers could also choose a mix of both approaches, said McDermott.
The toughest argument SAP had to make to financial analysts is that it will see "strong single-digit" growth with on-premises applications -- mostly in places like China, Japan, the Middle East, and elsewhere where cloud computing is not yet in vogue -- while also growing at double-digit rates in the cloud, with the North American market leading the way. What's more, SAP is promising 35% margins and €3.0 billion to €3.5 billion (US$4.0 billion to $4.7 billion) revenues by 2017.
McDermott said that SAP has "swept away all the old arguments" against working with the company -- such as high-initial software cost, long deployment times, and the ongoing cost and complexity of buying, implementing, and maintaining hardware -- and would thus win over more customers.
Financial analysts had plenty of clear-eyed questions about the cost models, and they poked at the many assumptions, making it clear there are doubts that SAP -- and also IBM, Microsoft, and Oracle -- can eat away at its high-profit, on-premises software cake and gain heretofore-elusive cloud riches, too.
Too many companies treat digital and mobile strategies as pet projects. Here are four ideas to shake up your company. Also in the Digital Disruption issue of InformationWeek: Six enduring truths about selecting enterprise software. (Free registration required.)
Never Miss a Beat: Get a snapshot of the issues affecting the IT industry straight to your inbox.
You May Also Like
---