CES 2015: Internet Of Things Not All Shiny
CES 2015: Internet Of Things Not All Shiny
As CES 2015 gets underway, the Internet of Things takes center stage. Or should we say the Internet of Monitoring?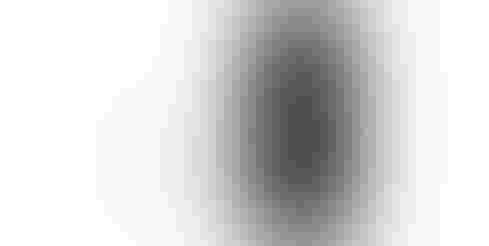 iDevices' connected outlet.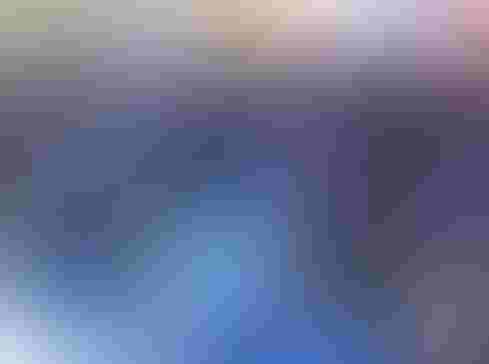 CES 2015 Preview: 8 Hot Trends
CES 2015 Preview: 8 Hot Trends (Click image for larger view and slideshow.)
Around 160,000 people have come to CES 2015 in Las Vegas to get a glimpse of a world where everything connects with everything else. What began as a trade show to showcase televisions, turntables, and other consumer gadgets has become a nexus for the exchange of data.
Connections allow the exchange of data. CES has always been about personal connections and business connections. But in the past few years, as mobile devices have become ubiquitous and cloud services have matured, it has shone a spotlight on the appeal of connecting devices, for device makers and possibly device buyers.
Our devices allow the interchange of data about people, about us. And such data turns out to be hugely valuable to companies that aspire to build ongoing relationships with customers. It allows companies to understand how their products are being used and to sell more products and services.
[Want to learn more about the coming "Internet of Me"? See CES 2015: Big Data A Quiet Star.]
At Panasonic's media conference on Monday, Julie Bauer, president of Panasonic's consumer sales division, described her group's goal as "expanding touch-points with consumers." The company announced upcoming products including a line of TVs with a Firefox OS interface, a Home Monitoring & Control Kit with no monthly fee, and a virtual mirror that will help cosmetics companies offer makeup recommendations to clients.
These products fit into the Internet of Things, the growing network of connections between computer-enabled objects. But the Internet of Things is a problematic term because it emphasizes the things rather than the people using them. Really, it is the Monitoring of People and Their Property. The Internet of Things connects our stuff to us, for better or worse. The privacy and security concerns that accompany the Internet of Things seldom get discussed in detail at product launch events, but they should be, before the discussion moves to hacker conferences like Black Hat.
Chris Allen, founder and CEO of iDevices, a maker of connected cooking thermometers and soon connected outlets, said that the most exciting aspect of the Internet of Things is "the analytics you can garner, the way you can service the customer and understand how the customer uses the product."

iDevices' connected outlet.
iDevices held its press conference with Schlage and Chamberlain. The presence of a 95-year-old lock company and a 61-year-old maker of garage door openers at a home automation-themed event attests to the fact that there's change in the air, that established industrial brands see an opportunity to redefine the scope of their business and the way they interact with customers.
Cory Sorice, VP of marketing for connected products and commerce at Chamberlain, observed that his company interacted with its customers about once every 15 years. That's how long the company's garage door openers generally last. But with Chamberlain's MyQ Garage, customer interactions become daily events through push notifications. And these interactions can be important: As Sorice put it, when you receive notification that your daughter came home through the garage at 3:00 a.m., or didn't, that matters.
At Samsung's press conference, the Internet of Things was mentioned only in passing, because it was to be the subject of Samsung Electronics CEO Boo-Keun Yoon's keynote on Monday evening. Still, Tim Baxter, president and COO of Samsung Electronics USA, underscored his company's interest in the Internet of Things by citing Samsung's acquisition of Smart Things last summer. He also noted that roughly a third of Americans say they're interested in smart-home technology, but less than 2% have actually deployed it. "We believe this represents a huge opportunity for Samsung," he said.
Samsung didn't announce any noteworthy mobile products beyond a small, wireless 1-TB SSD, unless you consider its planned robotic vacuum, dubbed PowerBot, a mobile device. It announced that its cloud music and video services, Milk Music and Milk Video, will be coming to PCs and Samsung Smart TVs (which henceforth will run the Tizen operating system). It also announced Milk VR, to provide branded VR content to its Gear VR headset, and the UHD Alliance, a group of companies hoping to standardize the ultra-high definition TV ecosystem.
While introducing Phase II of the company's Chef Collection home appliances, Samsung Electronics USA VP John Herrington underscored the company's commitment to the Internet of Things. "Home appliances are now a major pillar for us, alongside mobile and TV," he said.
Every "thing" now is a technology product, though not necessarily a very compelling one. As iDevices' Allen remarked earlier in the day, "The consumer has to see true value. It can't just be an [Internet-enabled] on/off light switch."
Attend Interop Las Vegas, the leading independent technology conference and expo series designed to inspire, inform, and connect the world's IT community. In 2015, look for all new programs, networking opportunities, and classes that will help you set your organization's IT action plan. It happens April 27 to May 1. Register with Discount Code MPOIWK for $200 off Total Access & Conference Passes.
Never Miss a Beat: Get a snapshot of the issues affecting the IT industry straight to your inbox.
You May Also Like
---