CES: Showcasing The Future Of Healthcare
CES: Showcasing The Future Of Healthcare
UnitedHealthcare's Tom Paul outlines the consumer electronics trends changing healthcare.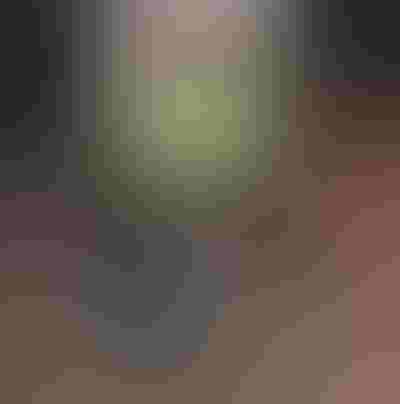 Games such as <a href="http://www.etc.cmu.edu/projects/wiixercise/images.html">Winds of Orbis</a> encourage activity.
What do video games, comparison-shopping tools, and online bill-payment systems have to do with healthcare? More than you might think. These are just the latest examples of how new technologies are transforming the way people think about their health and how they interact with the healthcare system, and they can all be seen in action in Las Vegas at the 2014 International Consumer Electronics Show (CES).
The healthcare system is being reinvented, in part by the ability to transform data into actions that are customized for consumers. Technology is making it easier and more enjoyable for people to become active participants in their health, providing the ability to access information at our fingertips and creating a more seamless healthcare experience.
The interest in consumer technology for health purposes is increasing. The digital fitness footprint at CES is 30% larger this year, while the market for fitness technology is predicted to grow nearly 25% in 2014, according to the Consumer Electronics Association.
So, what healthcare innovations can you expect to see at CES this year? Here are several emerging health trends and technologies to monitor:
Exergaming
Studies indicate "exergaming" -- video games that are also a form of exercise -- have the potential to reduce the obesity epidemic among children and adults. A study published in 2013 by George Washington University found exergames "spurred students to move enough to meet the recommended intensity criteria for vigorous activity" and that these games are "a useful alternative to traditional physical education." A growing number of schools are incorporating exergames into their physical education curriculum, helping to make exercise more accessible and enjoyable for young people.
Online booking, bill payment, and comparison shopping
The Internet has transformed how people purchase goods and services, and it is doing the same for healthcare. Some new systems are enabling consumers to make next-day appointments with healthcare professionals, and helping to make available quality care more accessible and convenient. Other online services are enabling people to comparison shop for healthcare based on quality and cost, with the medical price transparency industry expected to grow to $3 billion by 2016, according to a 2013 Catalyst for Payment Reform study. Also, consumers are now able to pay their medical bills online with a credit card, debit card, health savings account, or bank account. All of these advances are helping consumers save time and money.
Predictive medicine
Today, healthcare experience is typically, "something's wrong, how do I fix it?" In the future, thanks to genomics and predictive medicine, the conversation will sound more like, "We can see what problems are coming, how do we prevent them?" The past decade has seen important progress in understanding the genetic causes and best treatment options for health conditions as diverse as age-related macular degeneration, Hepatitis C, and a number of cancers. Most researchers think this is just the start, with a slew of potential breakthroughs on the horizon, including an increasing number of direct-to-consumer genetic tests.
These burgeoning technologies demonstrate how the healthcare industry is evolving to provide more personalized service and care. We all have a hand in shaping this pivotal moment in American healthcare. How we develop and deploy innovative thinking to advance better care today will set the foundation for tomorrow.
Tom Paul serves as the Chief Consumer Officer for UnitedHealthcare. Previously, he served as CEO of UnitedHealthcare's Medicare and Retirement division. He directed the company's business units and portfolio of Medicare solutions as well as its overall growth and innovation agenda. He also provided executive oversight for UnitedHealth Group's multifaceted relationship with AARP, its Supplemental Health Insurance Program, and its Health Transformation agenda.
Never Miss a Beat: Get a snapshot of the issues affecting the IT industry straight to your inbox.
You May Also Like
---